News
FOX Architects Debuts Studio Space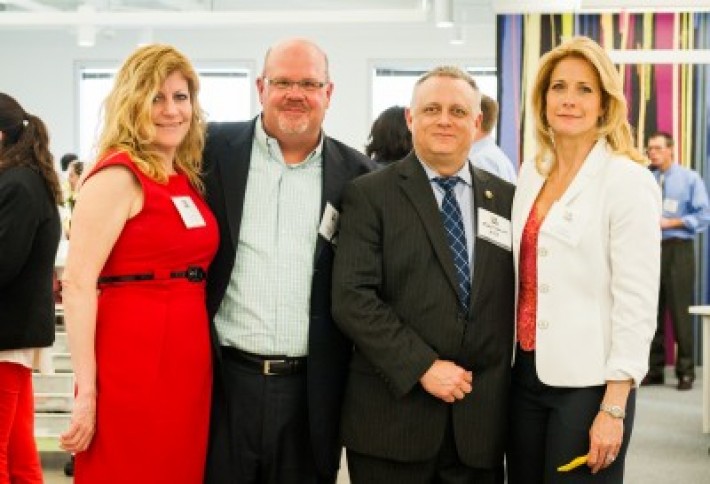 FOX Architects toured guests around its redesigned 10k SF studio space in McLeanTuesdaynight. Snapped here: FOX's Megan Kindle, Studley's Robin Sparrow, KTA's Robert Grimes, and FOX's Sabret Flocos, who led the redesign.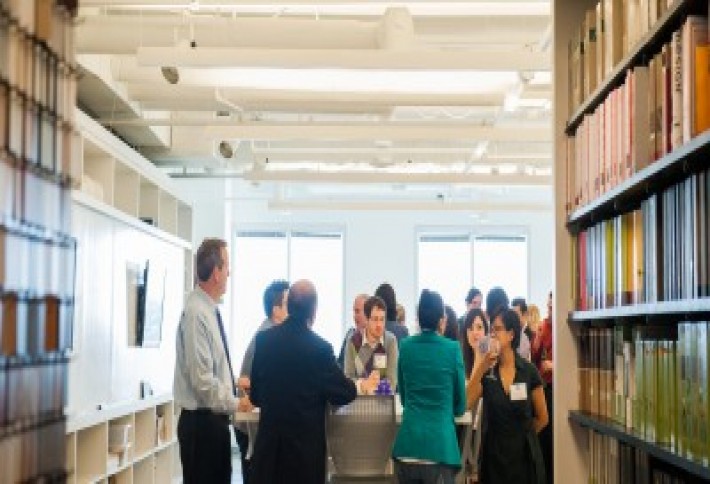 FOX says the new space is an open, activity-based environment, and that a survey revealed that 96% of employees were feeling more energized and engaged as a result. (The other 4% lost their energy because they stayed up late studying for the survey.)
Thursday, April 11, today only from 12-2, get a free Cuban Coffee cupcake as part of a sneak preview before Friday's full-scale launch, by saying BISNOW at Sprinkles Georgetown, 3015 M St NW.
Tania Anderson contributed to this issue.
Tiger or the field? Email chris.baird@bisnow.com