News
DC's Newest Trophy Office
This morning, a few weeks after delivering Bethesda's first trophy office building in a decade, Akridge broke ground on DC's newest downtown office gem.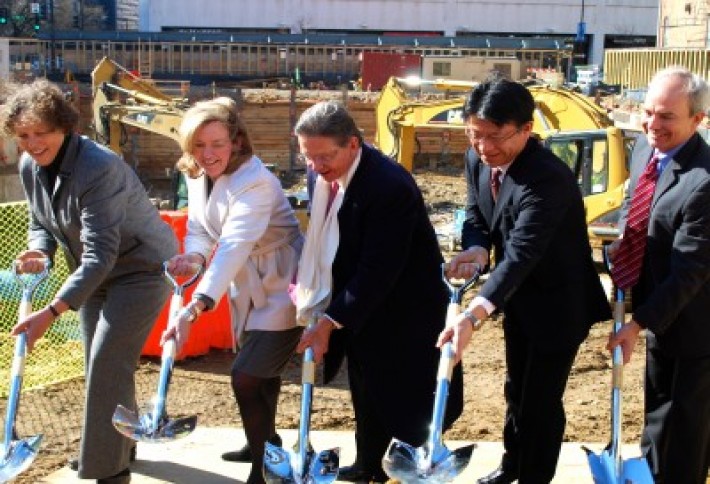 Sunny skies but cold temperatures greeted firm founder Chip Akridge (middle) during the groundbreaking for 1200 17th St, a JV with Mitsui Fudosan America, which was represented by CEO Yukio Yoshida (to Chip's left). Work has actually been ongoing for the 168k trophy office building (where Pillsbury has already signed for 105k SF) for weeks--those cranes behind Chip and Yukio have been excavating the former National Restaurant Association site. We snapped them with project architect ZGF's Margie DeBolt, Pillsbury's Tina Kearns, GC Balfour Beatty's Dave Laib.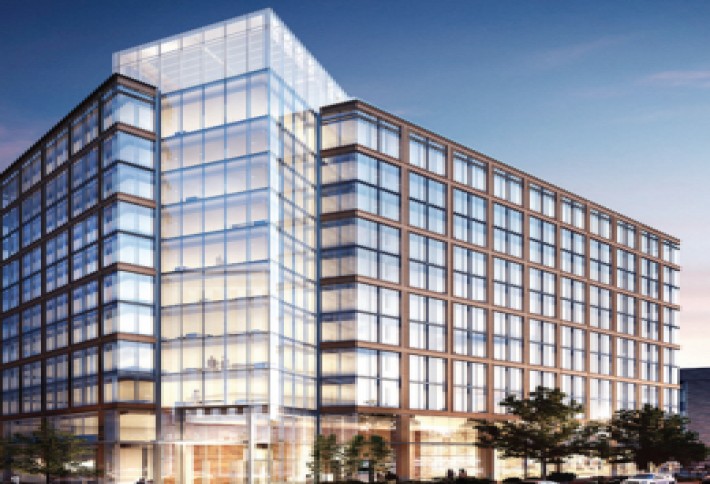 Here's a rendering of 1200 17th, which Akridge leasing chief Brian Connolly says should deliver by January 2015. He calls the remaining 60k SF available "the best space in downtown Washington," and says that the building's two rooftop terraces are a rarity for the CBD.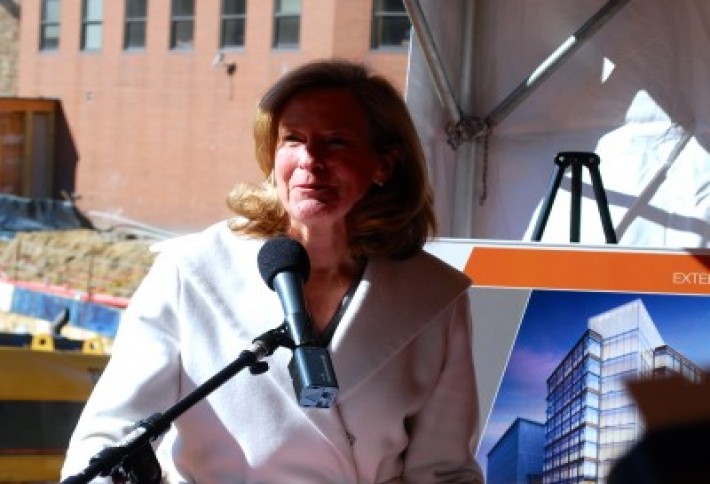 Tina says Pillsbury's search for new space (it'll relocate from 2300 N St) reminded her of what a fantastic city DC really is. She's excited to have an office overlooking nearby St. Matthew's Cathedral.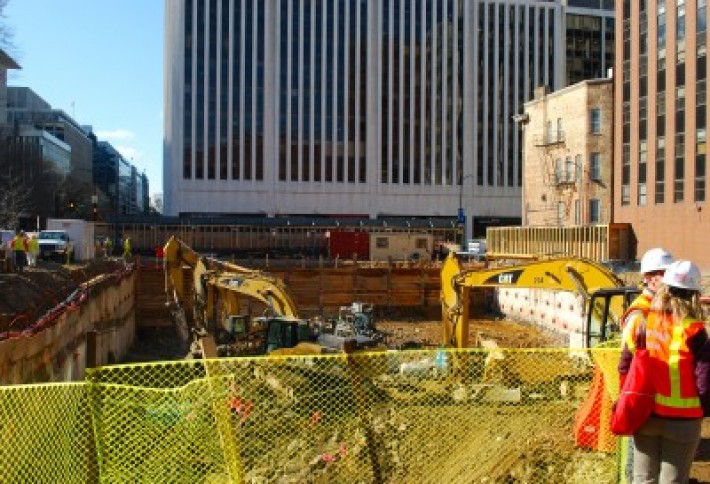 A closer look at the current site. Akridge leasing gurus Greg Tomasso and Katie Gorretta tell us the firm hopes to lock up a single tenant for the remaining 60k SF (on floors 2-5) but are open to going multi-tenant. Greg says there's also a small ground-floor retail spot(Pillsbury will take the other ground-floor spot for conference space), perfect for a coffee shop.