News
DC Multifamily Can't Stop
This morning at the Willard, optimism was high at our second annual Bisnow DC Mid-Year Multifamily Summit. Our expert panelists say the well-oiled machine that is DC multifamily will keep on rolling.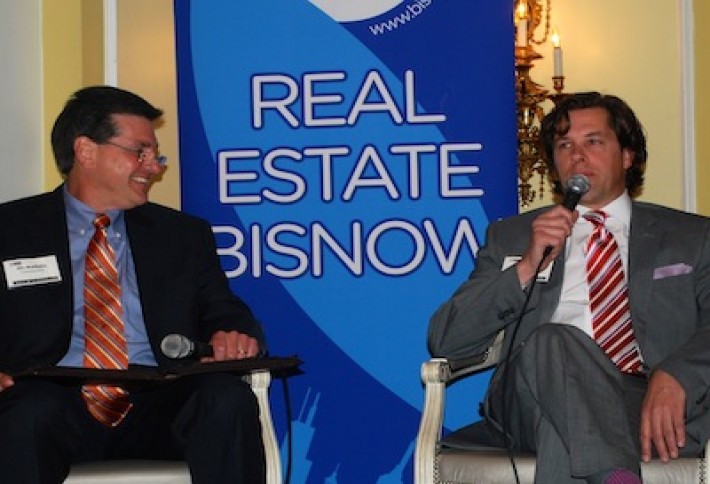 Over 350 heard ARA principal Drew White (right, with CohnReznick's Jim Martinko) report that the DC market remains "prolific," and that with an occupancy rate over 96%, oversupply concerns may be premature. Drew also points out that acquisition opportunities may be coming for investors excluded from megadeals that dominated the past few months (like Equity Residential and AvalonBay's purchase of Archstone), since large institutional players are now left to digest the big trades.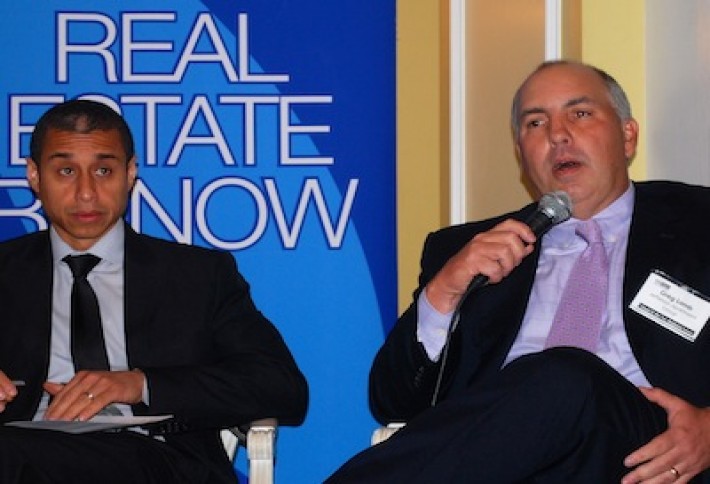 Jefferson Apartment Group COO Greg Lamb (right, with uber-developer Jair Lynch) calls DC the most sophisticated market his firm operates in, both from a renter and investor perspective. Greg says DC is full of "young people who know what they want," which isn't prevalent in other markets. (That same trait makes for very picky Starbucks orders.) Even so, Jair says that finding equity partners for multifamily projects in DC can prove tricky, so as a developer, "you have to be persistent and show a strategy that's different than most."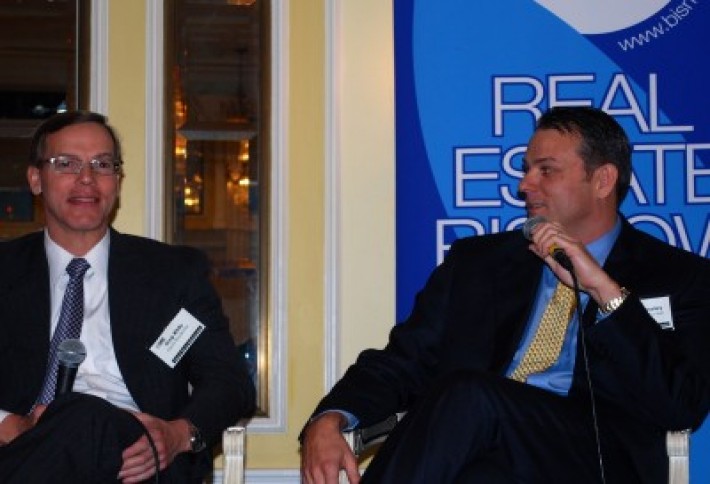 Equity Residential's Greg White (with Moseley Construction's Johnny Moseley) says when designing new urban properties, his firm is placing more of an emphasis on the experience of interiors, from the ground floor to the elevators and even corridors(so that they don't feel like "bowling alleys," he says). Owners and developers are raising the bar big time on amenities, Johnny says, from club-like fitness centers to concierge and packaging spaces.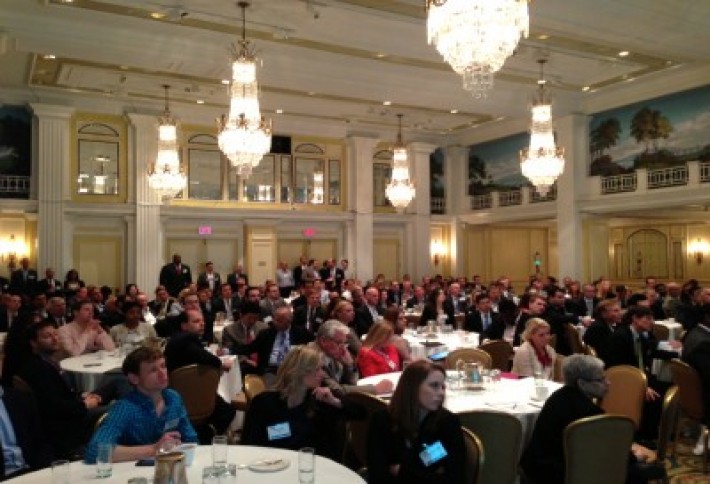 What a beautiful room--and such beautiful people to fill it. Stay tuned for more event coverage tomorrow!