News
Choice Hotels Unveils New Rockville HQ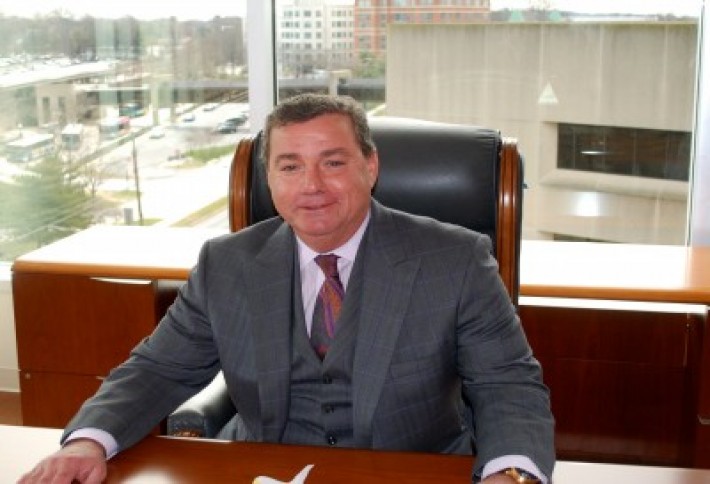 Moments ago, we snapped Choice Hotels CEO Steve Joyce trying out his desk at the company's brand new Rockville HQ. On Monday, the firm will move over 400 employees to the new 135k SF digs, located at the corner of Middle Lane and Rockville Pike. Steve tells us the firm, which franchises hotel brands such as Comfort Inn, Quality Inn, and Cambria Suites, decided on Rockville for four reasons: Metro accessibility, environmental impact (its registered for LEED Platinum), Rockville's efforts to attract them, and Choice's relationship with building owner Foulger-Pratt. As for the new desk, Steve says "this is the cleanest it will ever be."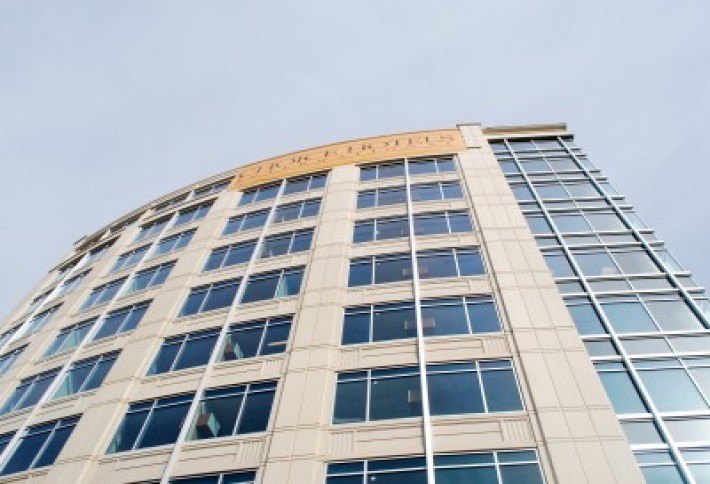 Choice is actually taking less space than it occupies across three buildings in Silver Spring, but the new space consolidates its employees and the 22k SF floor plates are much more efficient, Steve says.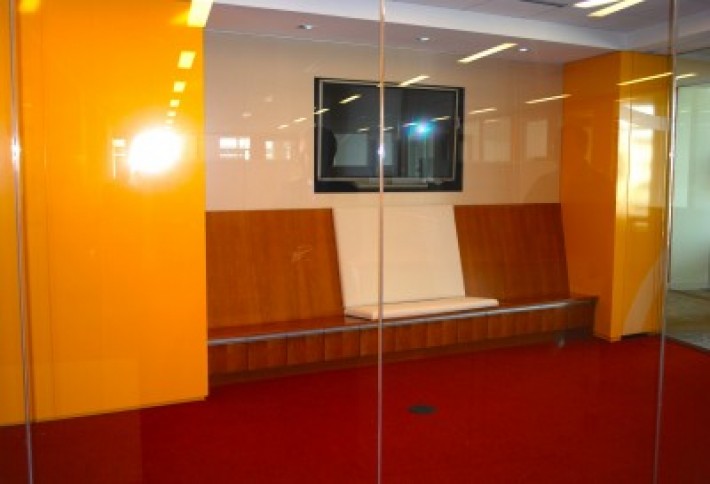 Here's a conference room on the building's sixth floor that Choice managing director Steve Stoycos tells us incorporates the trademark colors of Quality Court Hotels, the predecessor to the chains that became Choice Hotels. This room will also have a stand-up table with no chairs, which he tells us should promote shorter, more productive meetings.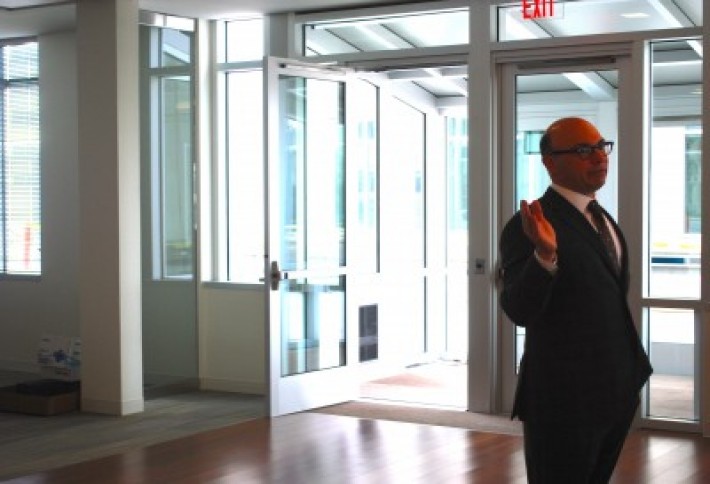 Steve S. shows us the fourth floor (Choice occupies floors 4-9). Behind him is a 3,500 SF terrace including a firepit.