News
Cambria Suites Skybreaking in Shaw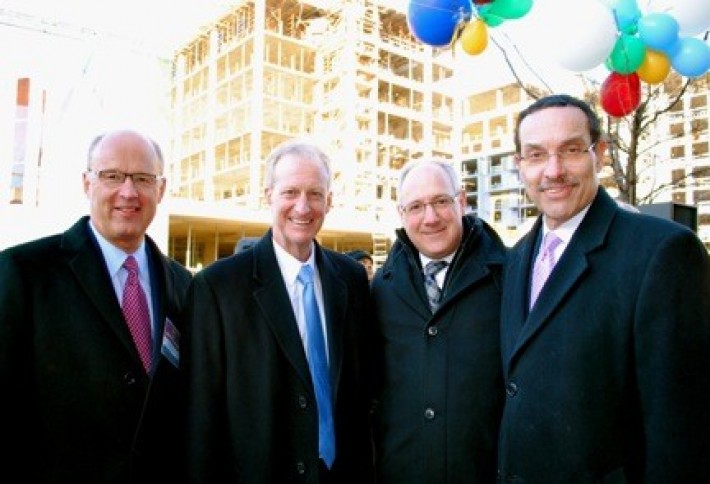 Yesterday, we were on hand asChoice Hotels International and Concord Hospitalityannounced the construction of its 182-key all-suite convention hotel, Cambria Suites,at a special sky breaking event. (We'd hoped that instead of shovels, everyone would get jet packs. That wasn't the case.) It marked the beginning of construction above the new retail at City Market at O in Shaw. Above: Concord Hospitality President and CEOMark Laport, DC CouncilmemberJack Evans, Roadside Development'sRichard Lake, and Mayor Vincent Gray.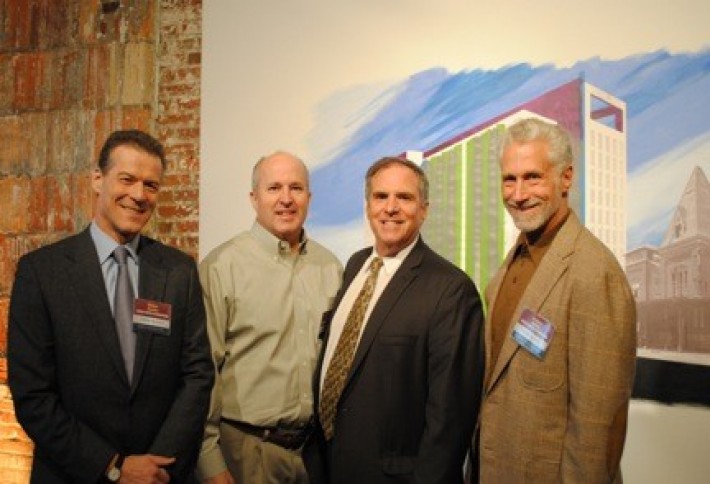 The new hotel, one block from the DC Convention Center, is set to deliver early next year and should add 300 jobs to the DC economy. After the skybreak, attendees headed over to a reception at Long View Gallery. We snapped Bernstein Management Corporation president Robert Sandler and EVPCharles Hathway with Roadside Developments Todd Weis and Armond Spikell.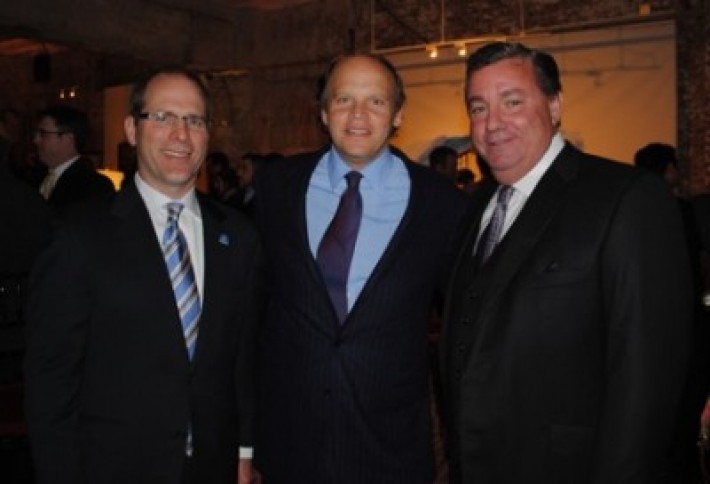 Choice Hotels International SVPMichael Murphy and CEO Steve Joyce flank Venturehouse Group CEO Mark Ein.