Another week, another big DC multifamily purchase. This time, Simpson Housing has gone all in on the U Street Corridor, picking up a property that just delivered last week.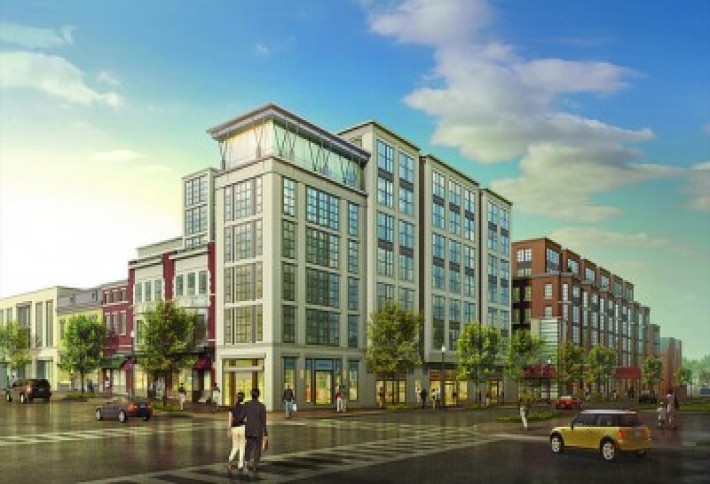 Simpson officially purchased 14W, a 231-unit luxury complex with ground-floor retail (at 1315 W St NW) for $109.9M from a JV of Jefferson Apartment Group, Perseus Realty Group, and Rockpoint Group. HFF's Dave Nachison, who brokered the deal with colleague Alan Davis, tells us the deal was actually a pre-sale: Simpson agreed to the buy from the developing partnership a year ago, and the deal officially wrapped up after certificates of occupancy were issued last week. (The same way we have Harris Teeter set aside Vanilla Pop Tarts whenever they get a shipment.) It's another example of investors scooping up DC multifamily without having to go through the city'slengthy TOPA process.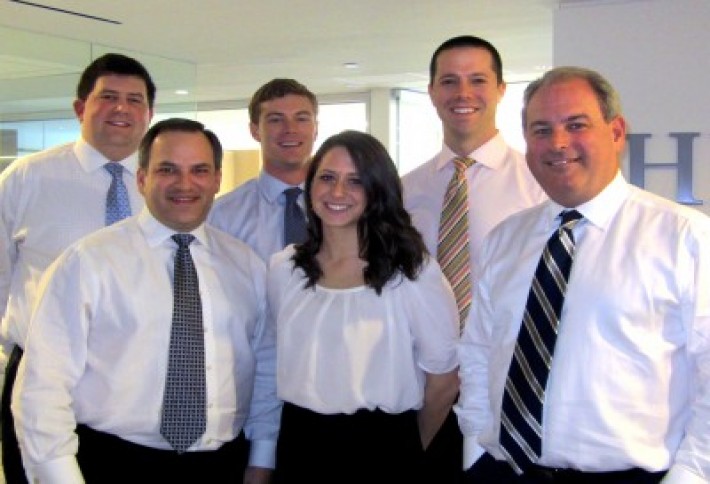 Dave (snapped last month with his team, including Alan, front right) says Simpson partnered up with a pension fund advised by LaSalle Investment Management, and that the deal "illustrates the strong desire for investors looking at the U Street and 14thStreet corridors."
The property officially opened for business a week ago today, and here's the Simpson management team on site: Roy Kim, manager Jennifer No, Deanna Jackson, and Tommy Gibson. 14W includes a brand-new 44k SF YMCA, replacing the one torn down as part of the overall construction process. As for retail?There's Kapnos, a Greek restaurant concept from Top Chef alum Mike Isabella, as well as a new Sweetgreen.