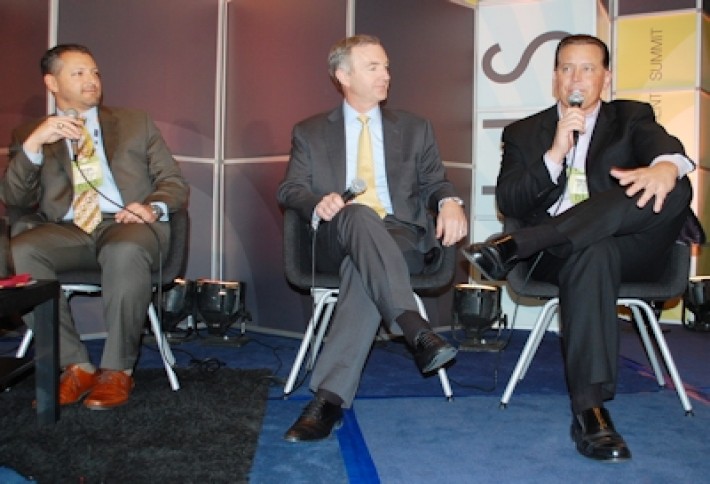 At our second annual Bisnow Lodging Investment Summit (BLIS for short) this week at the Washington Hilton, all hoteliers want to say theyre best in classbut what separates your hotel from another? Most times, it boils down to connectivity, social areas and Wi-Fi. Thats how you get Gens X and Y, according to Interstate Hotels CEO Jim Abrahamson (center), snapped with Constellation Energy VP Greg Fox and Aimbridge Hospitality CEO Dave Johnson during the hotel management panel. Theres also an amenity creep, Jim points outthink tea sommeliers and ice curators. (Fact: Any guy who rubs the ice on his body is also an amenity creep.) Create personality around your hotel. Joining them were CohnReznick partner Gary Levy, Crescent Hotels CEO Michael George, and Vornado SVP Fred Grapstein.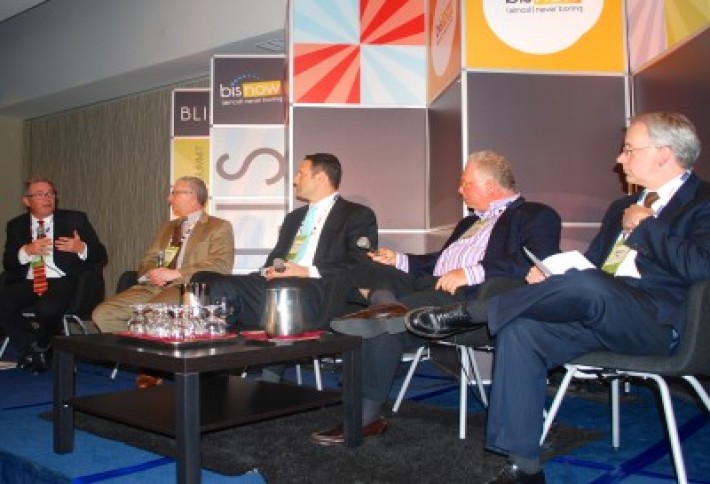 At a discussion on hotel development yesterday, going green was a hot topic, as Marriott's Liam Brown (with mic) says over 100 municipalities require LEED design elements for a permit to be pulled, and that "it's pragmatic, good business to go along with it." Sonnenblick Development's Bob Sonnenblick (second from right) disagrees, saying that if all things are equal, consumers won't pay a premium for a greener hotel. They were joined by Starwood Hotels & Resorts' Mark Purcell, Buccini/Pollin Group's Dave Pollin, and moderator Mitch Bell of Locke Lord.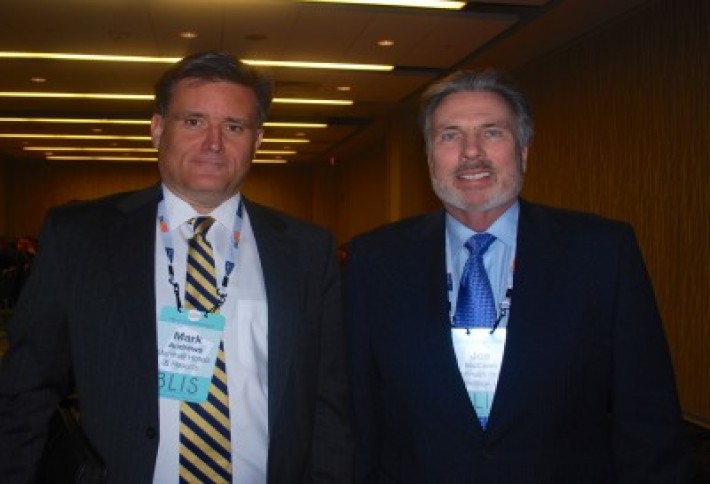 Before heading in for some speed networking, Optimum Hotel Brokerage's Joe McCann (right, with Marshall Hotels & Resorts' Mark Andrews) told us his firm, which specializes in deals between $5M to $15M, has a few ready to close, including some held up from 2012.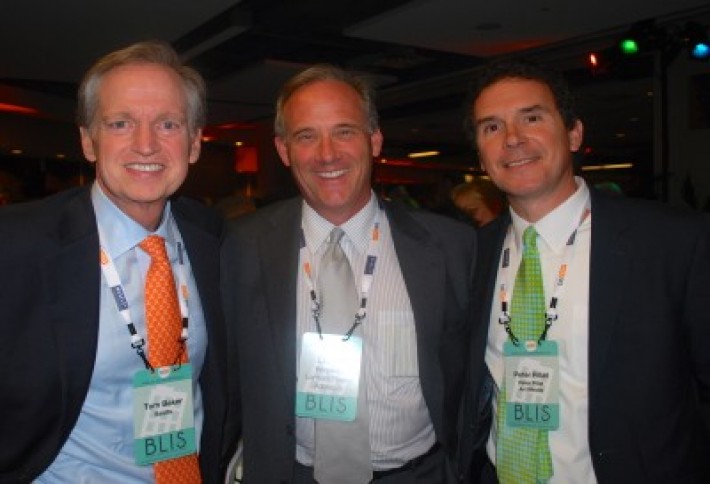 At the BLIS Bash Wednesday night, we snapped Savills' Tom Baker with Lantern Realty Advisors' Dave Weymer and Peter Fillat Architects Peter Fillat, who tells us he's employing elements of hotel design into plans for micro-unit apartments. (We're hoping every unit has a grand lobby and front desk, even if that leaves no room for a kitchen or shower.)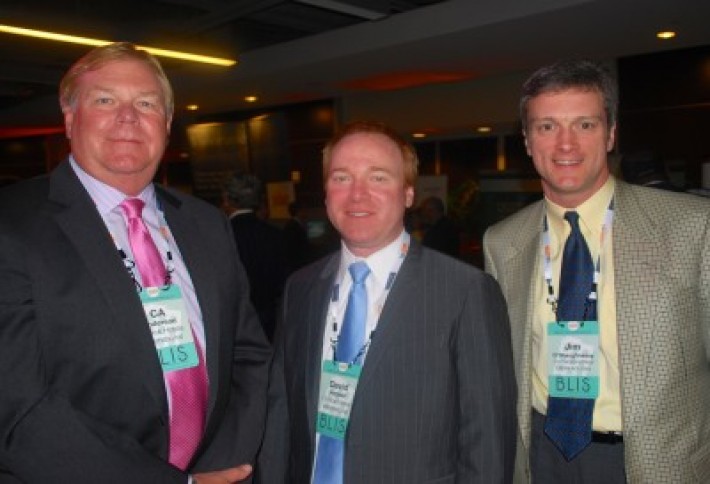 Choice Hotels' CA Anderson and David Pepper (with Jim O'Shaughnessy of Cornerstone Real Estate Advisors) tell us the Rockville-based REIT's property management system is now being sold to third-party managers, including overseas in the UK, France, and Germany.