News
Audrey Cramer: My Story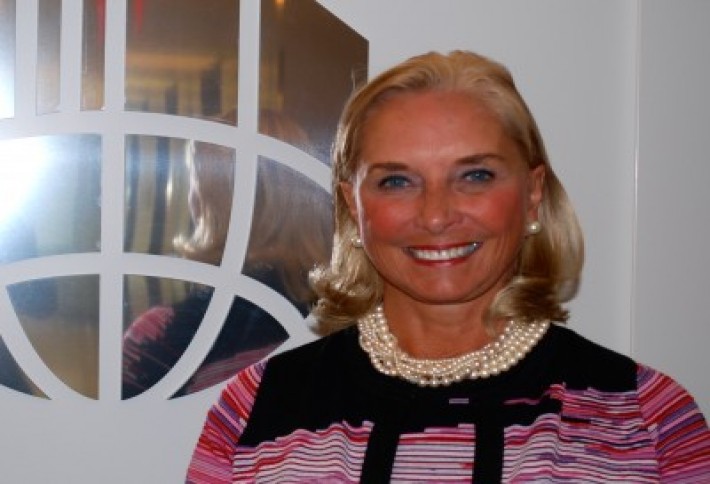 Cushman & Wakefield superbroker Audrey Cramer (who we snapped yesterday) is behind some of the regions biggest office deals including the SECs 1.1M SF lease at Station Place and Corporate Executive Boards 625k SF deal at Waterview in Rosslyn (as well as that firms recent 108k SF expansion at nearby 1777 N Kent, one of 2012s largest deals). That's an impressive record for someone who was once training to be an actuary. Someone came up to me at a cocktail party and said you might be good at real estate, the Connecticut native and GW grad says.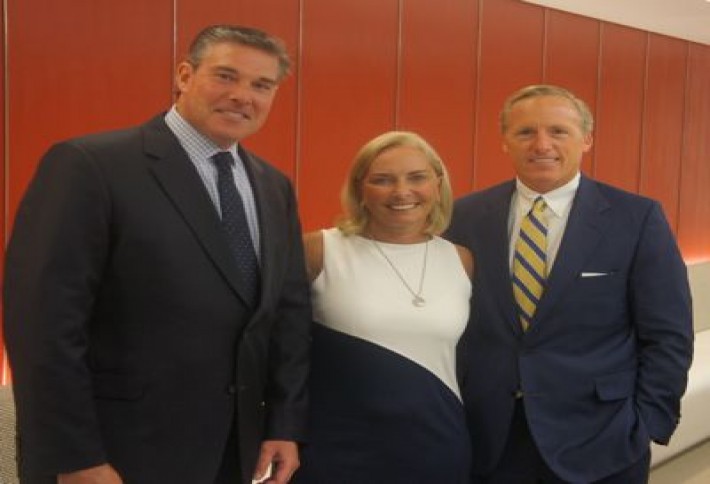 So Audrey joined what was then Shannon & Luchs (becoming one of the first female CRE brokers in DC). After moving to Cushman 28 years ago, Audrey hasnt looked back, picking up other clients like Smith, Gambrell & Russell, Goldman Sachs, Kelley Drye & Warren, and CEB, whom she recently helped find space in Brussels and London. She says shes made great friends in law firms and has enjoyed helping them deal with the evolution of their real estate needs. And as far as being a pioneer among woman brokers? Audrey says women are actually ideal for the role, due to their detail-oriented nature. Above, we snapped Audrey with colleagues Brian Dawson and Bill Magner.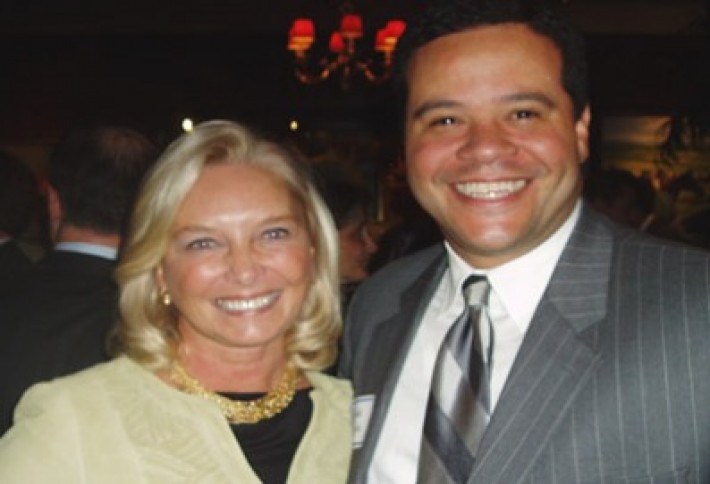 Here she is at a 2006Bisnow event with First Potomac's Ernie Jarvis. Audrey says shes amazed at the changes of not only the needs of her clients but also within real estate firms: "When I started out, 95% of brokers were lone wolves."Shes always been a proponent of the team concept thats so prevalent these days. Audrey highlights the fabulous collaboration of her current team:Michael Katcher, Malcolm Marshall, and Scott Hoffman. And when shes not closing the biggest deals in town, Audreys the proud mother of two (and recently, grandmother of one) who loves skiing (hitting the slopes in Big Sky, MT last month), golfing, running, and tennis.