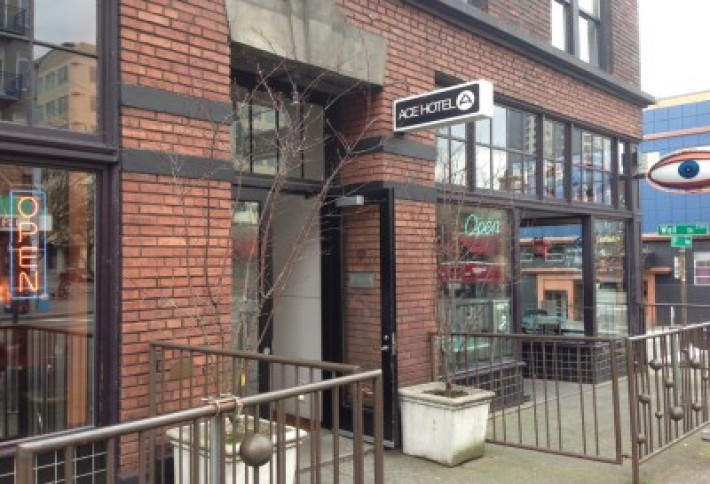 Three years ago, the Ace Hotel opened in NY's NoMad district with spectacular fanfare, creating an all-new "lifestyle" model: industrial vibe, retro decor, open door to the community, and the centrality of music and F&B programs. Yesterday in Seattle, we excitedly went to see its roots: Alex Calderwood's original hotel that started it all. What?! It's only 28 rooms, and (if we may say so) a bit of a hole-in-the-wall.
This is its main function room (and registration counter to the right), quite unlike the cavernous and frenetic lobby in NYC. The Ace opened in Seattle in 1999, and asecond one appeared in Portland, Ore., in 2006, with 88 rooms. Palm Springs and NY followed with 172 and 266 rooms.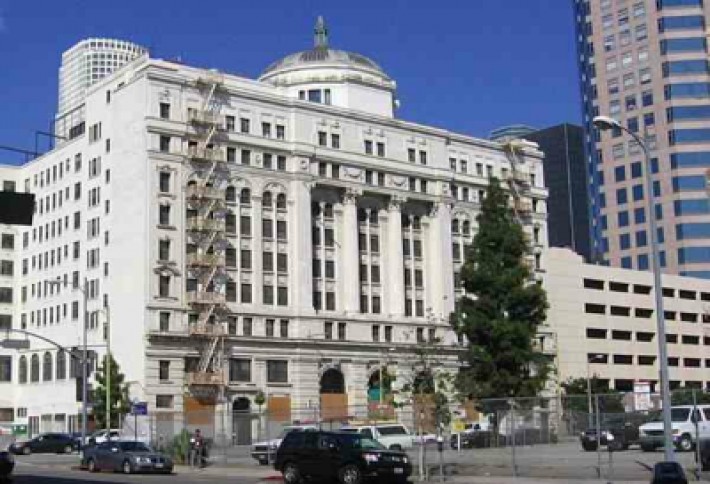 Here's the 1927 United Artists Building in downtown LA, which is scheduled to open as an Ace at the end of 2013 with about 300 rooms. London is on the drawing board. We guess from small Aces, royal flushes grow.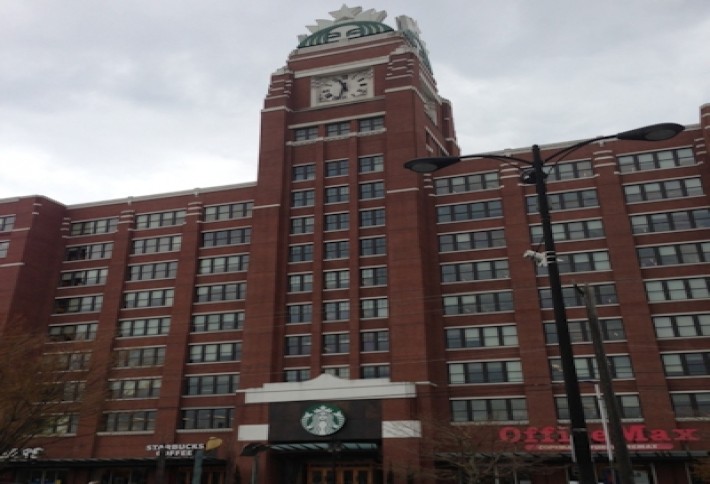 Speaking of Seattle landmarks, we felt the sudden need for a caffeine fix as we also passedthe Starbucks headquarters yesterday.
March Madness starts back up tonight. Who ya got? Email chris.baird@bisnow.com