News
7550 Wisconsin Unveiled!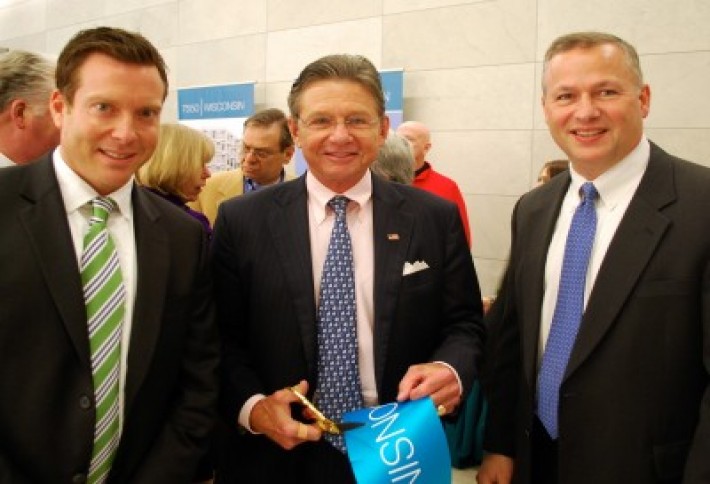 Yesterday, downtown Bethesda's first new office delivery in a decade, 7550 Wisconsin Ave,was unveiled. We snapped Akridge founder Chip Akridge showing off his ribbon-cutting skills, flanked by Rockwood Capital's Joe Gorin and Akridge prez Matt Klein. Akridge and Rockwood purchased the 120k SF property for $12.5M through a GSA auction in 2010, and Matt says that the only remnants of the existing structure, originally built in 1964, was the concrete shell around the building. He also touted 7550 Wisconsin's sustainability--the partners are close to attaining LEED Gold and 20% of the new property is made of recycled product.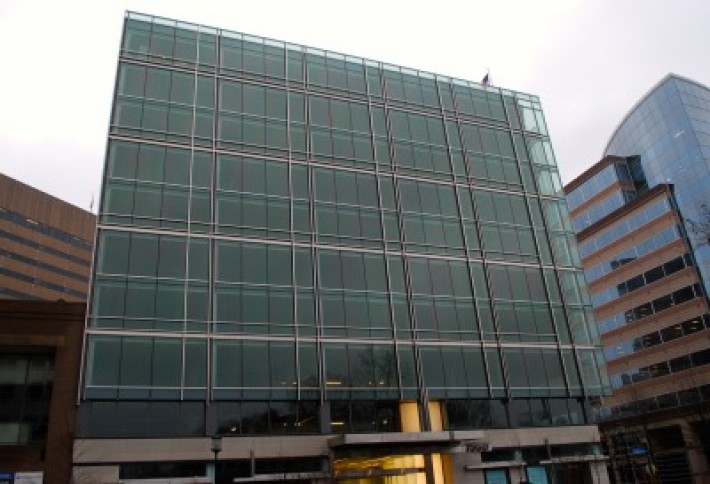 Akridge's Greg Tomasso tells us the entire building is available and that prospective tenants will enjoy the property's glass curtain wall--a first for Montgomery County, he says. Greg says it's also the only building in downtown Bethesda with a rooftop amenity exclusive to tenants, which includes event space, a fully furnished terrace, and a planted green roof. He says that although the firm would gladly welcome a full building tenant, Akridge is open minded as far as leasing; the building's efficient design lends itself to tenants of all sizes. JLL's Bernie McCarthy, Amanda Davis, Andrew Masters, and Dan Sheridan are marketing the building on behalf of Akridge.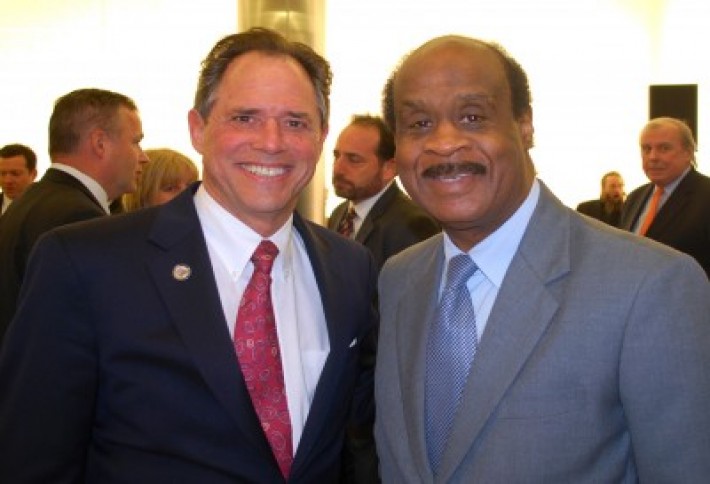 We also snapped some Montgomery County politicos in attendance--county councilmember Roger Berliner and county executive Ike Leggett. Ike says that 7550 Wisconsin brings "vitality" to Bethesda, and Roger praised the urban architectural feel of the building, which was designed by Shalom Baranes Associates.