News
Will Sparks Fly At Liberty Village Public Meeting?
We're told by city hall planning folks that they're having trouble finding a room big enough to hold the crowd expected for a public meetingabout Lifetime Developments' mixed-use project for Liberty Village. (They might have to ask the Rogers Centre to let them in.)No official date has been set,but the city tells us it'll happen in the next month or so.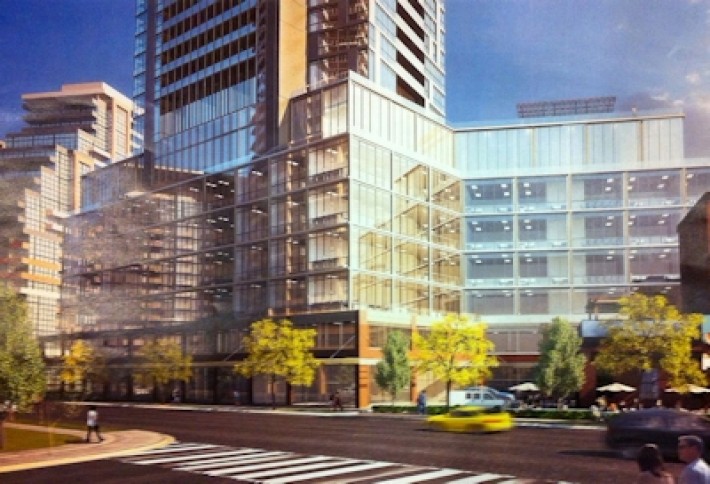 Liberty Village is one of themore prominent examplesof building and progress happening across Toronto, says Liberty Village Business in Action executive director Lynn Clay. The proposed development at171 East Liberty(the artist's rendering, above) calls for a32-storey buildingcomprising ground-floor retail, office space on floors 2 through 7, and residential units on floors 8 through 32.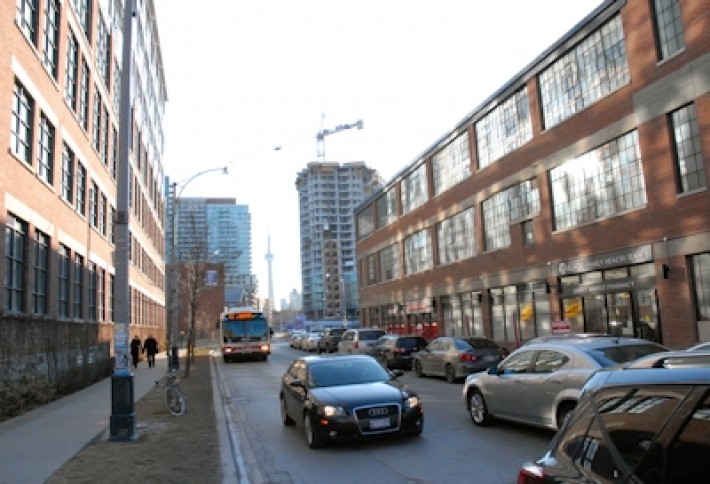 Given the sheer number of projects going on the community--we counted five in various stages of construction and another four yet to break ground--residents are concerned, particularly with traffic. A petition is floating around againstover-developmentthat is destroying Liberty Village.