Yesterday Mayor Rob Ford declared it Blue and White Day in honour of the Leafs'first home playoff game in nine years. With Porter Airlines pushing for Toronto Island airport expansion, orgs like Toronto Island Community Association, and residents likePam Mazza, arejust feeling blue. They were out in force today, as city council decides to move forward with Porter's plans.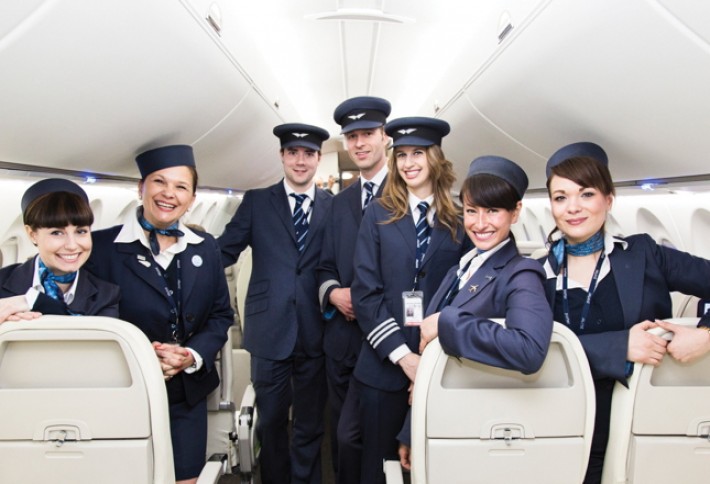 Pam (below), a 41-year resident of Toronto Island, is on the executive board of TICA and staunchly opposed to Porters plans to fly jets out of Billy Bishop airport. Porter says expansion of the airport, and its plans to add routes to cities like Los Angeles and Vancouver, is largely a direct response to business growth in the core. The airport already generates $2B in economic benefit for Toronto, it says. Today, the city council will vote if it should proceed with a city staff report to look at Porters plans. The airline has conditionally purchased 30 Bombardier CS100s (above, a Porter crew inside a CS100 mockup), what they call whisper jets.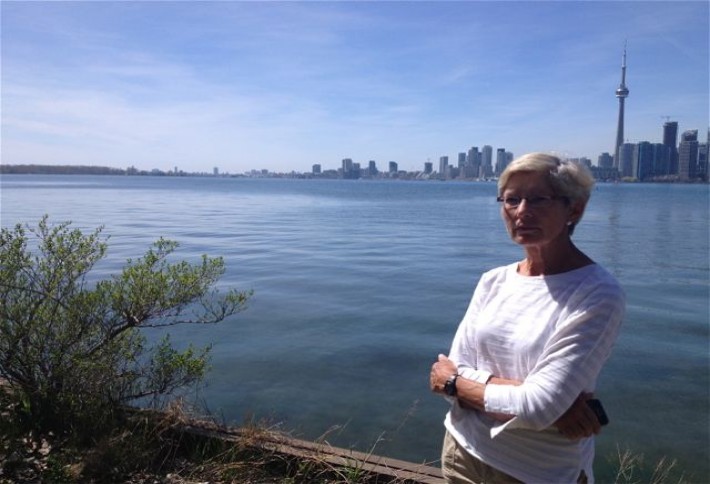 The TICA sent a letter to the city late last week voicing its opposition. Porter points out the simple convenience of extending the runway (168 metres at each end) to fly jets out of Billy Bishop, but opponents prefer to reign in "progress" in the downtown if it comes at such a high cost:traffic nightmares-- especially at the base of Bathurst Street and along the waterfront, pollution from the jets, and more noise pollution. No one knows what the plane will sound like, Pam says. Who will prevail? Stay tuned.