News
Best Condo Flip Ever?
What would you do if you bought a heritage building for $7M, and two weeks later, someone offered you $4M than you paid?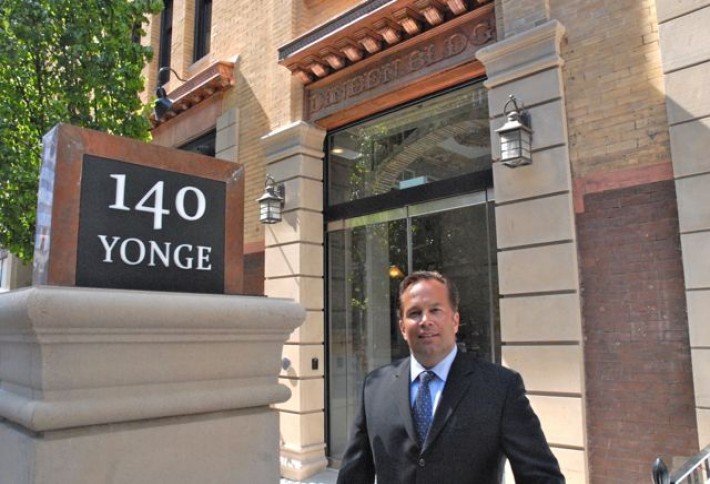 If youre president of Commercial Realty Group Clayton Smith, while you take the weekend to think about it, in the end you stay the course. I know I would be kicking myself forever if I didnt fulfill my vision for this building, he tells us, while sitting at an upscale, outdoor coffee shop at the base of the Dineen Building (the aforementioned heritage building), a 116-year-old structure at the corner of Yonge Street and Temperance. Claytons business is, as he says, gut and rebuild, right down to the most minute of details. (Hello, new molding.)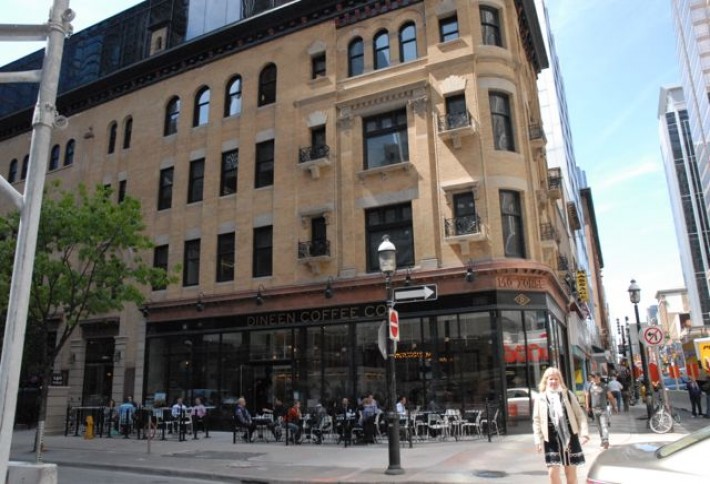 He bought the Dineen Building in 2011. With the scheduled opening of The Chase restaurant in July (IQ Office Suites is the buildings main tenant), thefull restoration of a classic piece of downtown Toronto architecture will be completed, right in the heart of the financial district (restoration costs were around $4M). For Clayton, restoring these buildings while making business sense is an important piece of city building. Everybody likes history or depths to their cities, he says. (That's why ghost tours are so popular.) Clayton started Commercial Realty Group 12 years ago with his own savings and bought his first historic building (50 Richmond St E) and went from there. He now owns six historic buildings in the downtown core (including the Flatiron Building). He does all the funding, all the leasing, and is the general contractor.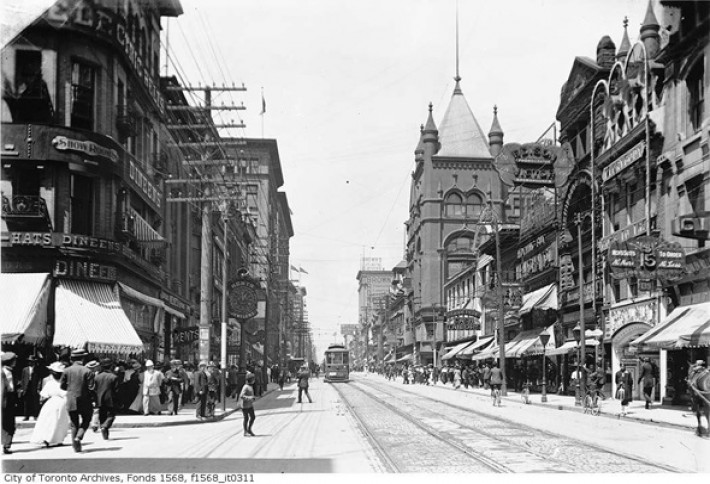 As he says, these types of CRE projects are not for the feint of heart. (Consult your physician and allergist before you remodel a historic building.) These arent for the passive investor. I wouldnt recommend this to anyone, he says. You can lose a fortune at a blink of an eye. Its a grind. I am on site at 6am. You need to be making decisions all the time. Tear down one wall, and there might be three other walls sitting behind it. The Dineen Building (in the historical photo, on the left) was a disaster zone when he bought it. Cracked bricks, mattresses on the floor, clothes everywhere.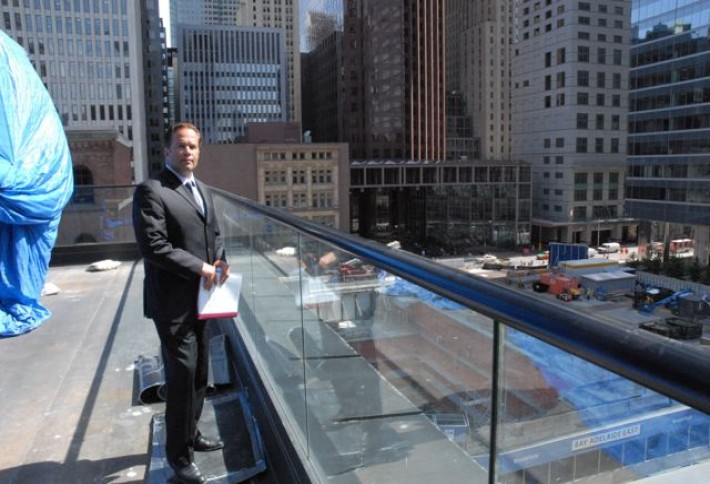 In the end,everything was gutted. Over 2,000 bricks on the exterior were replaced. The structures cornice, copper, decorative ironwork, sandstone balconies and masonry were revived. Its a blend of old beauty with modern requirements for downtown tenants. As he chatted, Clayton had the sign-back paperwork for a deal on another building. He wouldnt reveal its whereabouts. Superstition, he says. I like doing what I do, says Clayton (photographed on the roof of the Dineen Building, where The Chase restaurant will be perched). This is my turf.