News
6 Reasons You Should Attend BLIS
The Bisnow Lodging Investment Summit (we call it BLIS for short) in Washington, DC is only six weeks away, so now's the time to take advantage of a$499 early-bird registration. Over 500 attendees are expected at The Washington Hilton April 24 and 25 to network and hear from more than 40 top-notch speakers. Haven't signed up yet? Here are six reasons you don't want to miss BLIS 2013:

1)All of the big names will be there.

BLIS 2013 features keynotes from Hilton CEO
Chris Nassetta
, Loews Hotels CEO
Paul Whetsell
, and MGM Resorts International CEO
Jim Murren
. (The only way we could have a bigger hotel name is if we booked Norman Bates.) Additionally, top execs from Marriott, Starwood, FelCor, Hersha, STR Global, Interstate, and many others will participate in a
variety of panels
that speak to the ongoing and
emerging needs
of the hospitality industry. "There's a lot of
great energy
at BLIS," says Marriott CEO
Arne Sorenson
(above, with Pircher Nichols'
Gene Leone
), who keynoted last year's inaugural event.
2)DC is the hotel investment capital of the world.

Hospitality firms HQ'd in DC include
Marriott
, Hilton, Host, Choice, Interstate, Pebblebrook, RLJ, DiamondRock, LaSalle, Thayer, Chesapeake, Crescent, Crestline, and
many others
. Use BLIS 2013 as an opportunity to
call on all of these firms
. (With so many companies here, you'll
probably need to visit
DC soon
anyway.) Above, Arent Fox's
Kimberly Wachen
leads a panel of Pebblebrook CEO
Jon Bortz
, Chesapeake CEO
Jim Francis
, LaSalle CEO
Mike Barnello
, and FelCorchairman
Tom Corcoran
at last year's BLIS.
3)It's affordable and you'll make lots of deals.

At
$499
, BLIS 2013 is a
fraction
of what bigger conferences cost (and if you
bring your friends
, it's even less). We're also offering great rates at the iconic
Washington Hilton
. It's been a huge success for RD Jones and Associates, says principal
Rebecca Jones
. "We basically get a
project out of every conference
Bisnow
has, and it is
paying quite well
."
4)It's fun and low-key.

"BLIS is lower key and more '
off the cuff
,' so you get
real ideas
from
real people
on what they're thinking," says Edgewater Investors lodging principal
Janet Brashear
, who'll be speaking at this year's event. "It's not so scripted. It's
more fun
." BLIS 2013 will feature the ultra-cool
BLIS Lounge
, a WiFi-enabled, snack-stocked oasis for meeting and networking. Conference attendees will have lots of space to make themselves comfortable in an intimate and casual environment.
5)Plenty of meeting and networking space.

Beyond the BLIS Lounge at the Hilton, you're steps from many
great restaurants
and
downtown DC locations
. Use BLIS 2013 as an opportunity to connect with over 500 other industry professionals. "Unlike a lot of the big conferences, where half the group is in the suites having meetings, this is really a
face-to-face
with all the people who are here," says FelCor chairman
Tom Corcoran
.
6)DC is a great place to visit in the spring.

Late April in DC brings
great spring weather
and the perfect time to
sightsee
or
relax
. Come to BLIS 2013 for both business and pleasure. "It's
fast and furious
so you can meet a lot of people, hear about a lot, and do it in a nice, compact,
action-packed day
," says Crestline CEO
James Carroll
. The convenient East Coast location is easy to get to by plane, train, or automobile. (Or
run for Congress
and do it the old-fashioned way.)
Bring the family
and make a trip out of it.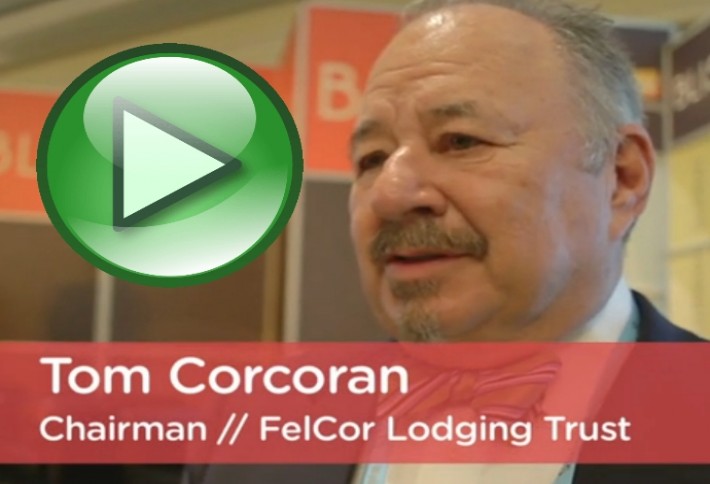 We know you don't need more convincing, but we wanted to show you some awesome highlights from BLIS 2012--click on thevideoabove.What are you waiting for? Sign up now.