News
The Latest from ICSC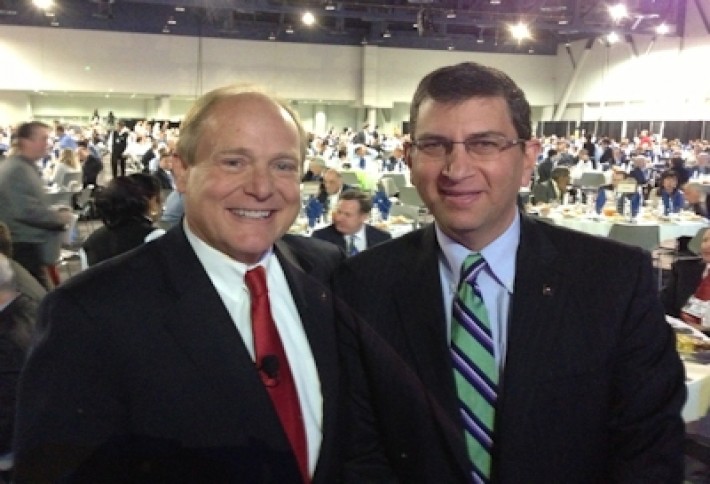 Bisnow is in Las Vegas this week, bringing you live coverage from the mega retail conference ICSC RECon.With 1,500 atyesterday'sseated luncheon as the backdrop, we snapped ICSC presidentMichael Kerchevaland outgoing chairmanBrad Hutensky(CEO of Hutensky Capital Partners of Hartford, Conn., a fund that invests in underperforming retail through loans, purchases, and JVs). Check out this Friday's National issue for our chat with new ICSC chairmanDavid LaRue,CEO of Forest City Enterprises.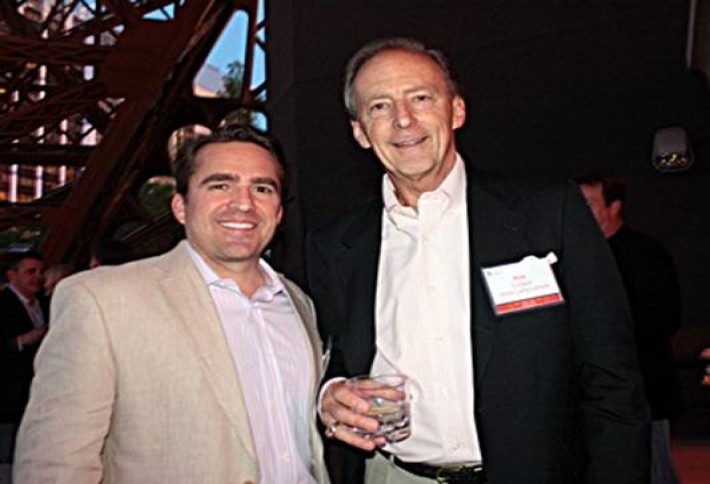 JLLs Kris Cooper--the firms retail investment sales guru out of Atlanta--gave us a little bit of scoop at the firm's Chateau party. Kris (right, with Trimont Real Estate Advisors Robert Brasfield) just brought out four regional malls into the sales market, includingCadillac Fairviews Cascade Mall in Seattle andLake Square Mall in Orlando. Overall, Kris says investors have found some favor again for malls, a retail property type that was largely overlooked during the Great Recession. Well keep you posted on those sales.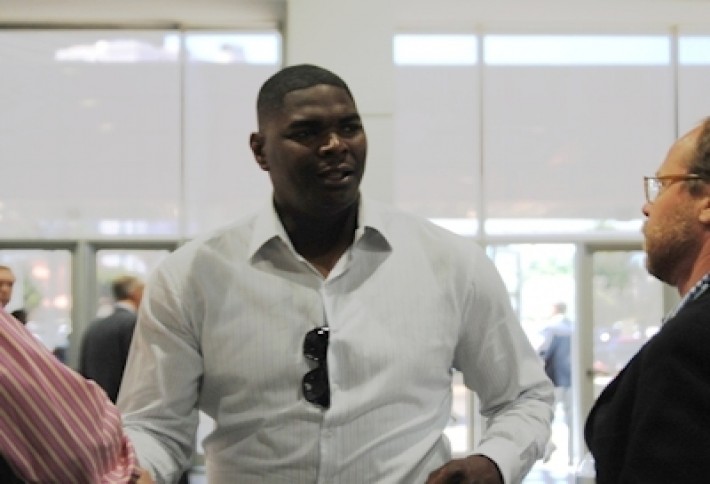 "Just give me the damn deal!" Maybe thats not what he said, but we did a double take when we saw former NFL stand-out Keyshawn Johnson decked out in his ICSC RECon badge with the other 32,999 folks on the grounds in Vegas. We didnt get a chance to ask the ESPN analyst what his ICSC goals were, but we know that his company, Keyshawn Capital Development,focuses on CRE and development projects, including inner-city revitalization efforts.