Skittishness from the housing crash finally seems to be going away, Intracorp VP Jeff Smallwood tells us--and people are in the market for condos once more. (We've all spent enough time writing sad entries in our diaries.) The data suggests "buyer confidence has returned to the Puget Sound marketplace," Jeff says.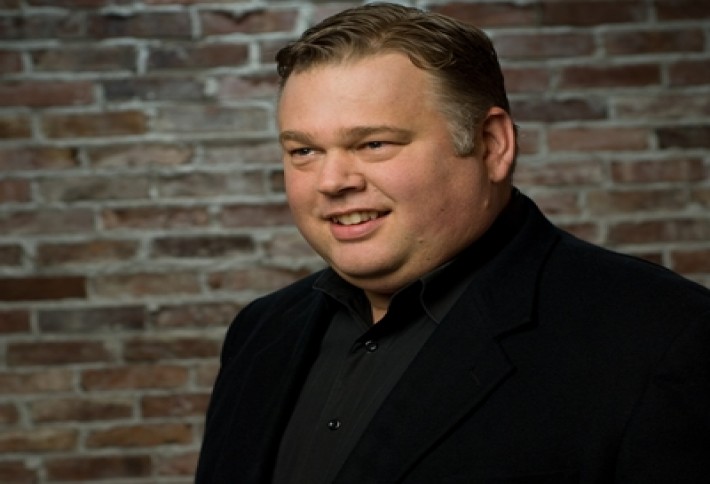 Inventory is limited, and some areas are so hot that when good properties go on the market, sellers are almost immediately faced with multiple competing offers. (There isn't even enough time to bake cookies for the open house.)Thatoften raises the sales price above the asking list price, Jeff explains. In addition to limited inventory, the appreciation in home values over the last year or so is boosting certainty.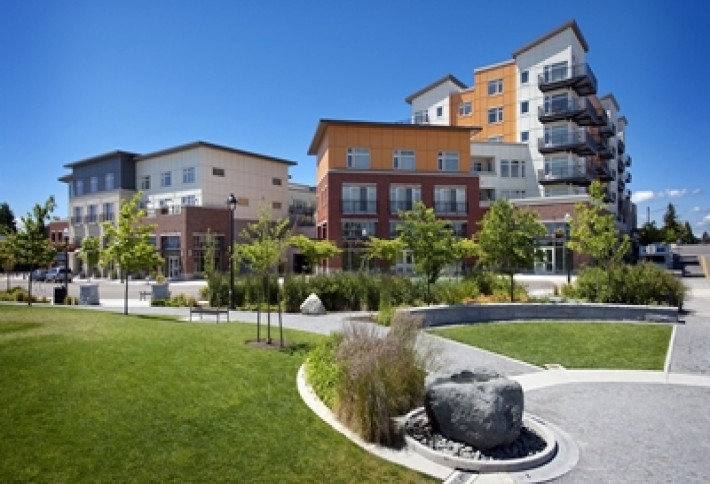 Intracorp recently partnered with Chicago-based ST Residential to market the Residences at Burien Town Square in downtown Burien, which includes 124 one- and two-bedroom condos, two-story townhomes, and almost 20k SF of commercial space. Jeff reports there have been 18 sales over the last two months. Buyers are taking advantage of interest rates as low as 3.5% and down payments as low as 5%," he says. The building also has a property tax abatement until 2020, meaning it may be cheaper to buy than rent now.
CONSTRUCTION & DEVELOPMENT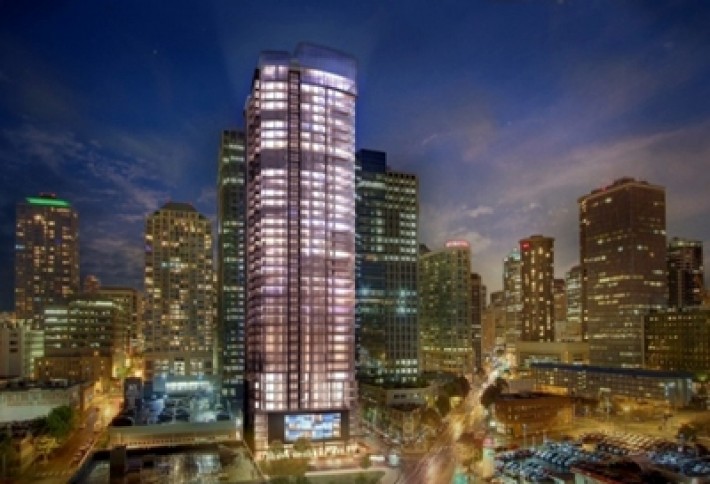 GID Development Group started work on 2030 Eighth Ave in downtown Seattle, a 355-unit apartment tower. The property will feature units ranging from studios to three bedrooms, as well as 242 parking spaces and 4,200 SF of retail. Its across the street from the first phase of Amazons 3.3M SF campus, and slated for completion in 2015. The complex represents the first foray into the Seattle market by Boston-based GID.

***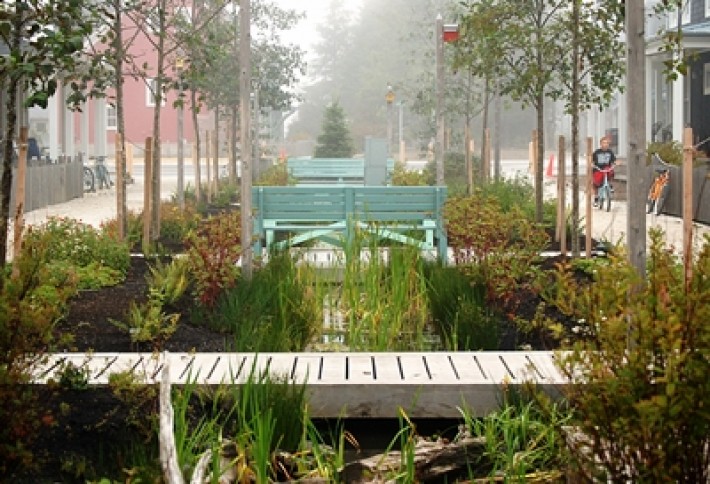 Work has started on the Lookout at Lake Chelan, a development by Ted Schroth, an urban infill developer, and Casey Roloff, owner of Seabrook. The property will be on about 85 acres located on the north shore of Lake Chelan. Its designed as a walkable neighborhood, with about 300 residential properties, several planned community parks, and pedestrian paths and alleyways landscaped with grassed swales and native plants.

***
Seattle Childrens Hospital opened its 330k SF
expansion
, a project by partners Sellen Construction, ZGF Architects, and the Seneca Group. Called
Building Hop
e, the addition includes a new 48-room cancer center for children, adolescents, and young adults, a new emergency department, and a 32-room critical care center for children.
SALES
Equity Residential sold the 360-unit Archstone Belltown, an apartment complex in the Belltown neighborhood, for $94M to Mill Creek Residential Trust. The property dates from the 1940s and was originally known as Grosvenor House, operating as a retirement property until the early 2000s. CBREs Jon Hallgrimson, Frank Bosl, and Eli Hanacek repped the seller.

***
Non-profit
Comprehensive Health Education Foundation
bought
423-425 3rd Ave W
in Seattle, a 9,600 SF office property, for $2.25M. The sell was Schuchart Corp. CBREs
Jesse Ottele, Cavan OKeefe
, and
Nick Carkonen
repped the seller, while Kidder Matthews
Stu Ford
repped the buyer.
FINANCE
Insurance giant Northwestern Mutual funded $200M of a $400M loan refi on Union Square in Seattle. Union Square consists of One Union, a 36-story building comprising 670k SF and Two Union, a 56-story building comprising 1.1M SF. Northwestern Mutual provided the loan to Union Square LLC, which is owned by Washington Real Estate Holdings and a major pension fund investor.
EXECUTIVE MOVES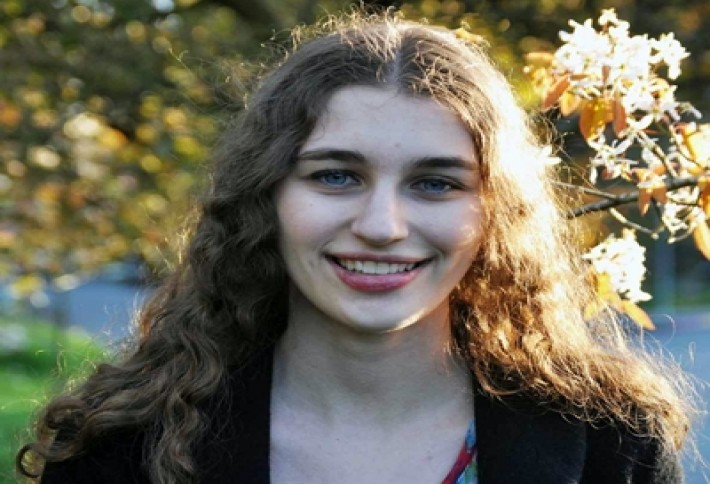 The Thornton Tomasetti Foundation named Francesca Renouard, soon-to-be graduate of the University of Washington, a recipient of its second annual National Scholarship Award. She will receive $10k to pursue a masters in structural engineering. The scholarship winners were chosen from 12 universities across the country, graded on factors such as career goals, academic accomplishments, and demonstrated interest in the integration of structural engineering and architecture.

***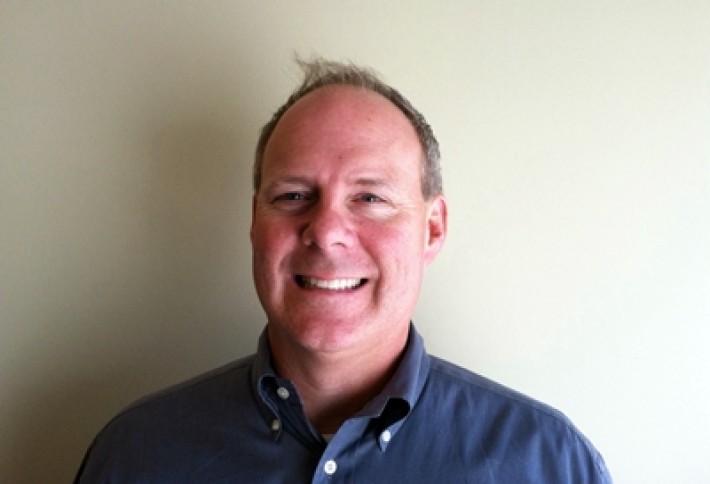 California-based Sabal Financial Group, a real estate financial services firm, named Dean Mix as production officer for the firms Home Builder Lending division in the Pacific Northwest region. Dean, a native of Seattle, will oversee loan originations and initial underwriting for Sabal in Oregon and Washington state.

***
Colliers International hired
David Abbott
as a new SVP in its Seattle office. He will partner with SVP
Greg Inglin
to rep landlords and tenants in the
Seattle CBD
. Previously, David was with JLL.
We're not scared of our own shadow, we just get upset when he mimics all of our moves. Send ideas and suggestions to dees.stribling@bisnow.com