News
Seattle's Success May Cost Us
The good news: Interest in building apartments downtown is still going up, Holland Partner Group CEO Clyde Holland tells us. The bad news: So are prices.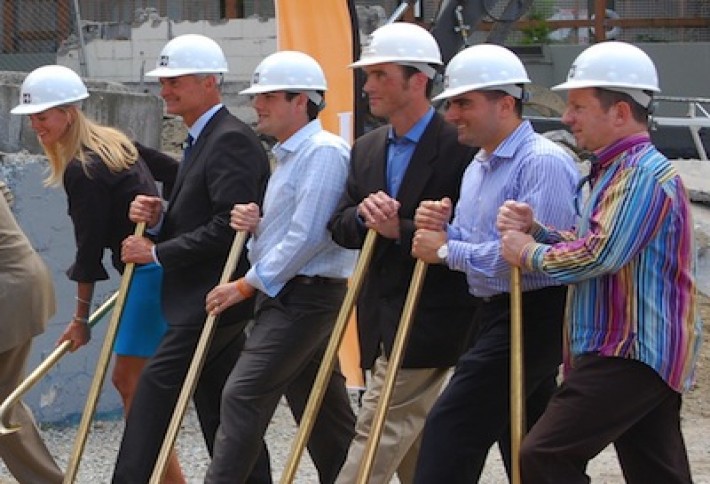 Here's Clyde, second from left, next to an impatient shoveler at the groundbreaking for 815 Pine,Holland's 440-foot, 40-story apartment tower-to-be.Holland bought the land for its five properties under construction during the downturn, when it was less expensive.Since then, Clyde says, land prices have nearly doubled, and construction is on the rise as well. He expects construction costs to spike 15% to 20% by the end of the year: "The increase in costs are not anticipated by most people. It's going to hurt."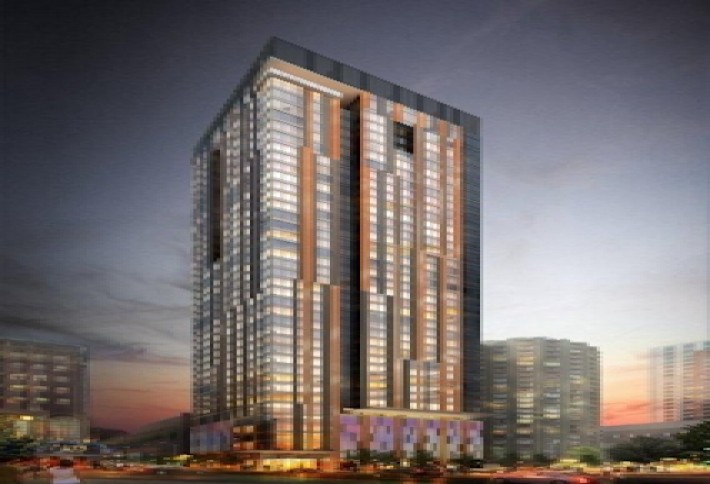 Here's a sparkling rendering of 815 Pine. The tower will be the largest residential building in Seattle.Depending on who you talk to, Seattle has as many as22,000 units expected to come online during the next several years, but if it'snot entitled by now, Clyde thinks it'snot happening.The concrete at 815 was poured 10 days ago, the biggest pour of Clyde's career--470 yards per hour for nearly 5,000 yards--crews started at 1 a.m. and took most of the day. In spite of rising costs, Clyde doesn't expect Seattle to slow much; on the contrary, "I'm just surprised it's not growing faster." In anticipation of rising costs,Holland is holding off starting anything else.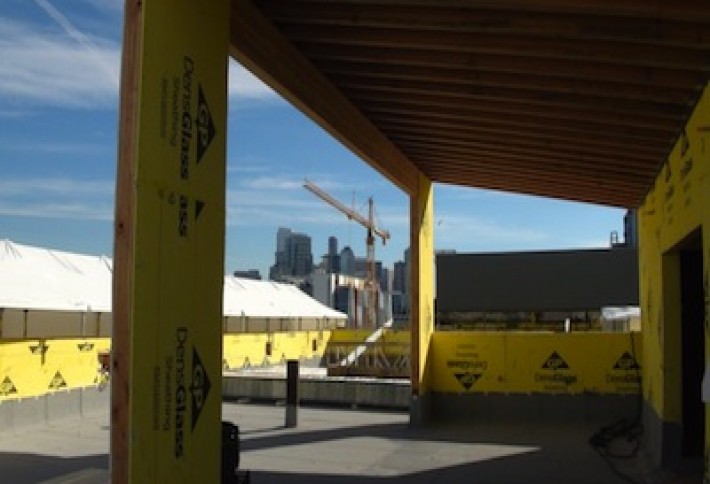 Above, the view from one of Holland's three multifamily projects in progress on Dexter Avenue. As go prices, so go rents: Clyde forecasts "steep rent growth" in the neighborhood of 25% coming to Seattle during the next three years. Does this all sound familiar? "It's the new Bay Area," Clyde says. (Unlike California, there are no income taxes here. And the coffee is much better.) And while rents may rise, they'll still be cheaper than in San Francisco, he notes.