News
Plans For South Downtown Surge Forward
Taking a page from the growth at Amazons South Lake Union, the awakening Stadium Neighborhoodstands poised for the next development wave, says Urban Visions CEO Greg Smith. We've got a new Pope, why not a new neighborhood?
With the viaduct eyesore erased by 2016, the redevelopment of the South Downtown area (Pioneer Square, International District, and the Stadium District) will regain views no one has seen for decades. (It will be a big boon for Facebook photos.) Not only will the area gain the waters edge, Greg says, it sits at the doorstep of the citys regional transit hub, the all-important link to stacking density, which creates energy and attracts youth and business to the city.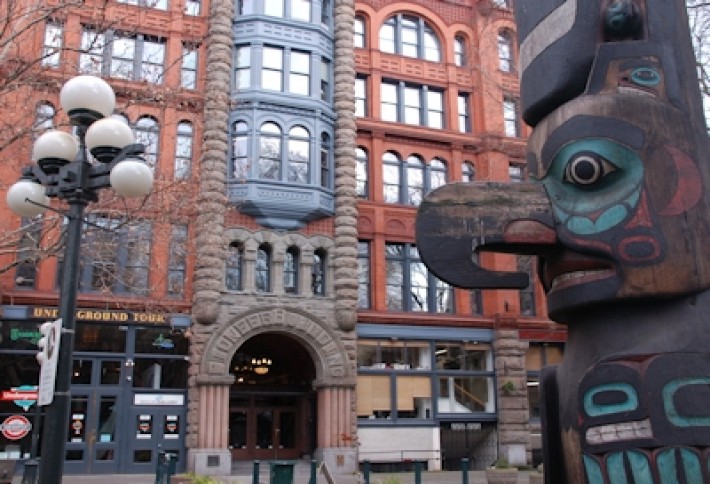 The development of the Stadium District is exciting, says the fifth-generation Seattlite and third-gen real estate guy, because you cant replicate the neighborhoods heart, soul, diversity, and creativity. What's more: It can be developed in the next 10 to 15 years--or even sooner. (Good to know because we have a hot date on March 13, 2028 that we don't want to miss.)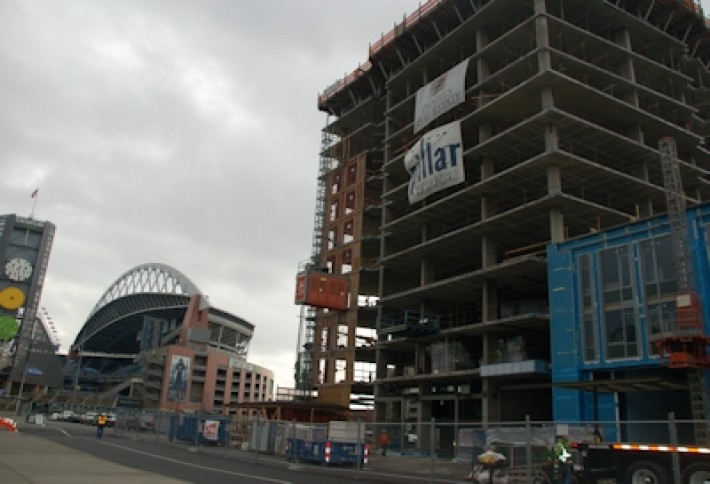 On the sooner side, the hotel and office development of Stadium Place is rising out of CenturyLink Fields north parking lot. American Life COO Greg Steinhauer recently announced that Embassy Suites will operate the 23-story, 297-key hotel, a JV between Daniels Real Estate and R.D. Merrill.The soon-to-follow Stadium Tower will consume the rest of the parking lot and is so close to Union Station commuters could trundle to work in their bedroom slippers.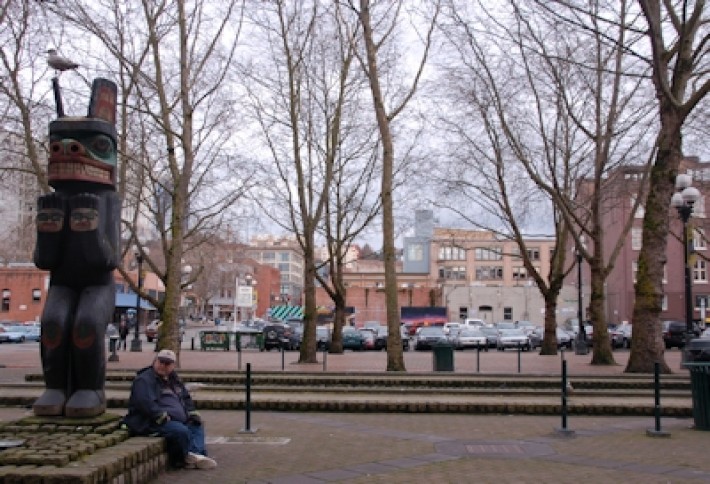 A patient visionary, Greg says that Urban Visions 200 Occidental development is biding its time. The developer is waiting for the perfect, good-credit tenantsuch as Microsoft or Intel to pre-lease the project, which allows for 200k SF of retail, office, and residential space. Meanwhile, the UV team is sitting tight as neighborhood infrastructure unfolds before committing to plans to make the 1.5M SF Stadium East tech campus a reality. Located on seven acres north of Safeco Field--at the citys front door--the projects design phase may start sooner than people expect.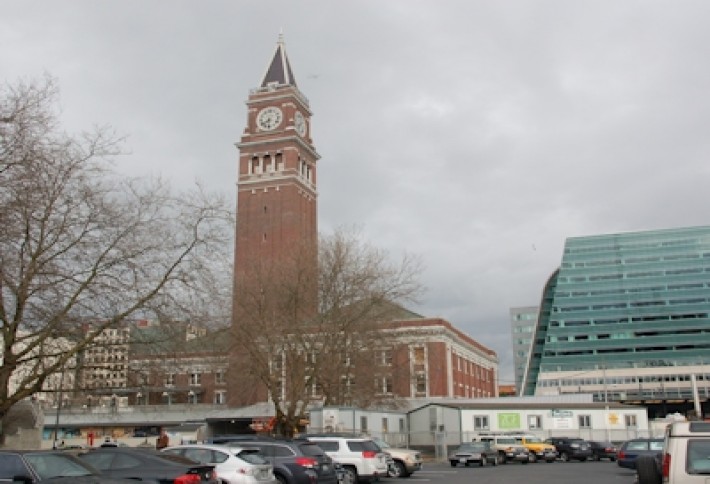 A recently released, 70-page Stadium District Concept Plan recommends development of 2,000 residential units in an area encompassing not only the Stadium District, but part of the raw, industrial SoDo area to the south of Safeco and Century Link stadiums, as well as Chris Hansens proposed arena. A city-appointed group of residents, business owners, and Port peeps plan to meet until August. City Planner Gary Johnson suggests the group may call for a more complete neighborhood with stuff like housing, parks, and office space (not just season ticketholders).
So, whats the right stuff for a Seattle developer? Assuming a modified Thinking Man pose, Greg suggests patience and confidence are necessary characteristics. He loves taking on Wall Street and demonstrating that UVs bold and creative buildings will stand the test of time like the Smith Tower, above. Also, he says to listen to the community and build projects that lease themselves. Whatdoesn'twork? Crazy risk-taking or racing to the finish line.
Leslee Jaquette contributed to this issue. Email Seattle story ideas to dees.stribling@bisnow.com and event invites to patrick.kassin@bisnow.com.