News
Where Have All The Hospital Beds Gone?
Unlike Motel 6, hospitals of the future won't always leave the light on for you; keeping patients out of bedsbecomes a part ofhealth systems' cost-cutting strategies. That was among the hot topics discussed at Bisnow'sHealthcare Real Estate Summit.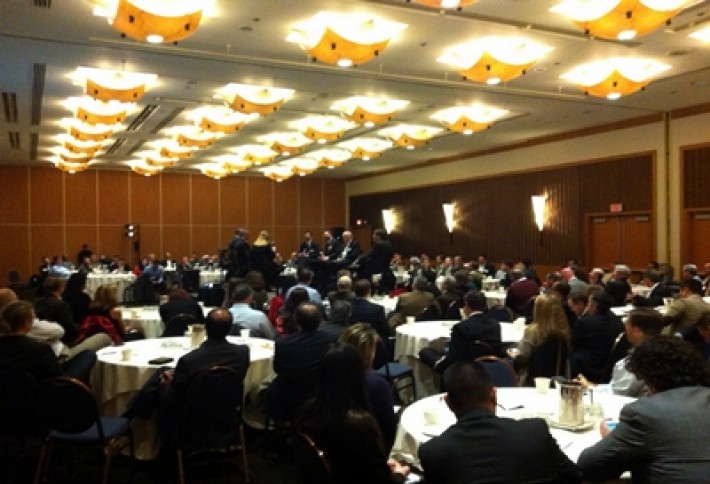 225 of you attended the event last week at the Hotel Nikko. San Francisco city planner Claudia Flores gave a rundown of projects such as the UCSF Mission Bay Medical Center, CPMC Cathedral Hill and St Luke's renovations, and the City's expansion of the Southeast Health Center in Bayview. She also discussed the healthcare services master plan under development by the Department of Public Health and the planning department, guiding developments that meet a certain size threshold to promote an equitable distribution of healthcare services throughout the City. More bureaucracy? Claudia demurs. Forty stakeholders provided input to help the City make the process as smooth as possible and incentive-based.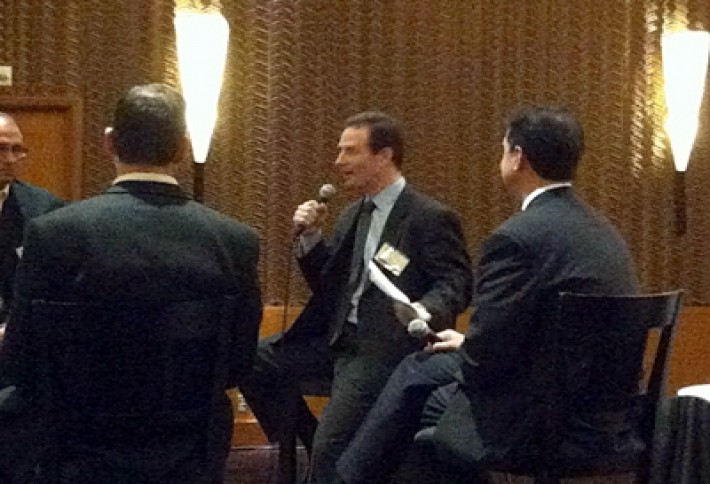 Our moderator, Arup principal Bill Scrantom, heads the firm's Americas region healthcare practice. He says healthcare reform's basic goal is to reduce the cost of healthcare--and reimbursements--by moving toward preventative and outpatient care. (We're sticking by the "rub some dirt on it" treatment we all used as kids.) He noted over the last decade, MOBs have turned into ambulatory care buildings and that some believe the answer to healthcare reform is super-ambulatory facilities: hospitals without beds. "The empty bed is going to be the most efficient bed for a hospital."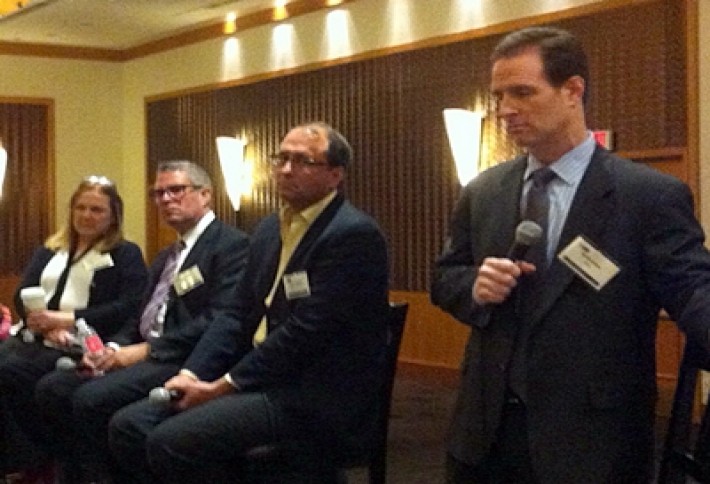 Kaiser Permanente VP of Northern California capital projects Hollis Harris, Newmark Grubb Knight Frank executive managing director Garth Hogan, and Table Rock Capital partner Peter Luchetti. Future MOBs will comein many shapes and sizes, and some will look like "everything short of a hospital." Non-traditional options include clinics in company HQs, mobile vans, and home care devices like smart phones that can read your bodily functions and smart toilets that can take lab samples and send them in through the Internet. (That will make it harder for high school bullies to give "swirlies.")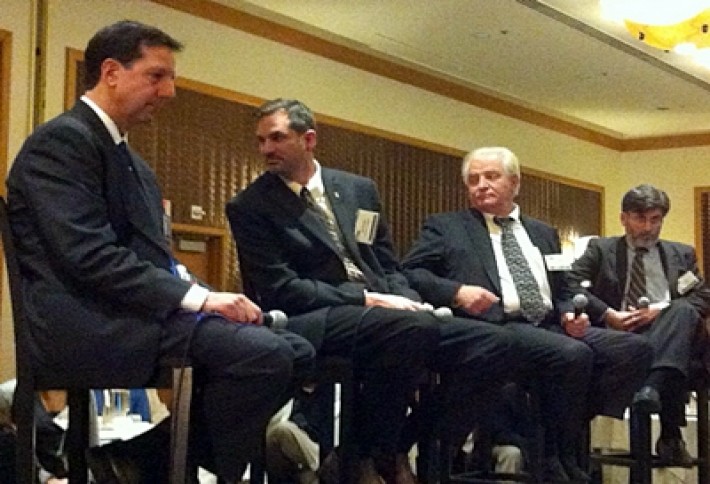 Our other panelists: Polytech Associates' Rob Razzo, Rudolph and Sletten director of healthcare Jeff Russell, UCSF Medical Center's Stuart Eckblad, and Degenkolb senior principal Jay Love. Hospital functions are being pushed down to the MOBs, and traditional MOB functions are being pushed out to retail environments or micro clinics. (Home Depot may have your supplies to build a sick bed or just have a doctor already inside.) Architects are thinking modular and adaptability. Building smaller, simpler buildings means you can buildmore--if one doesn't perform correctly after an earthquake, another one down the street can be used.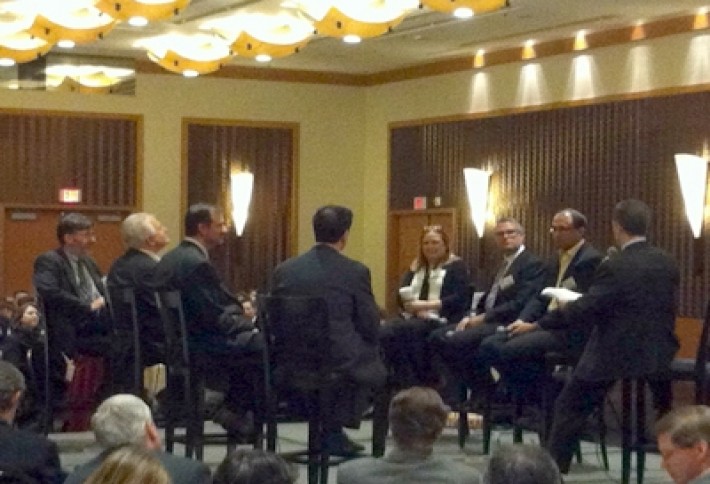 In the not-so-far-off future, patients will be able to take their medical records with them to appointments and check in at a self-help kiosk, just like at the airport.There'll still be a need for med-surg beds, but the people in the beds will be sicker and require longer stays. Thanks to tech, home health care is reducing demand on the MOB, which in turn reduces demand on the acute-care center. But there are more spaces for community interaction, places to come in and get a cup of coffee, and services like acupuncture.
Beware the Ides of March and send story ideas toJulie@bisnow.com.