Silicon Valley's tech boom is fueling more than just the office market (and salesof energy drinks). Take hospitality: CBRE Strategic Partners US Value 6, a fund sponsored by CBRE Global Investors, just snapped up the San Jose Marriott Hotel.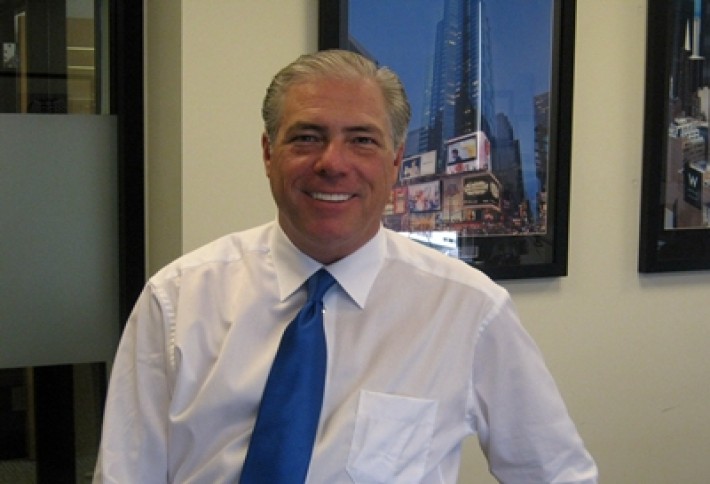 Vance Maddocks, president of CBRE Strategic Partners US, says the downtown business hotel (301 S Market St) has the added benefit of being directly connected to the San Jose Convention Center, which is currently being renovated and expanded. Containing 23k SF of meeting and event space, the 28-story, 506-room property is one of the newest in San Jose and was acquired for significantly below replacement cost.The hotel's original developer,SCS Advisors, will serve as the asset manager.
SALES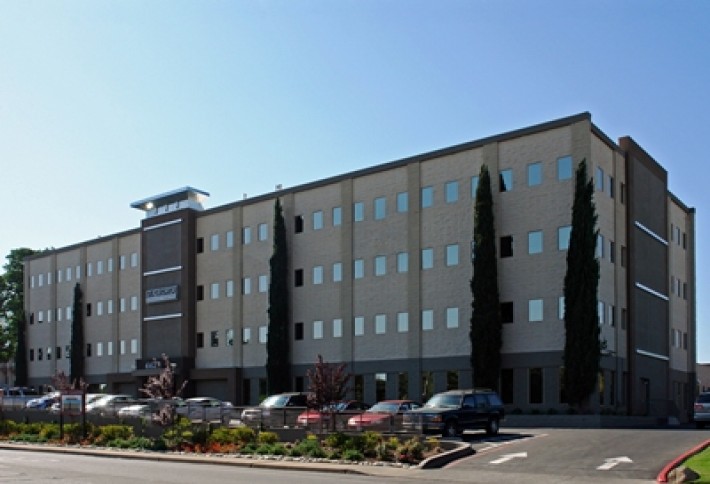 Dylan Investment Properties bought St George Medical Center, a 53k SF MOB in Carmichael, from SA Challenger. The property (6620 Coyle Ave) is adjacent to Mercy San Juan Medical Center, a 370-bed acute care hospital in the Dignity Health System that recently underwent a $125M expansion. NGKF Capital Markets' Evan Kovac repped the buyer.

***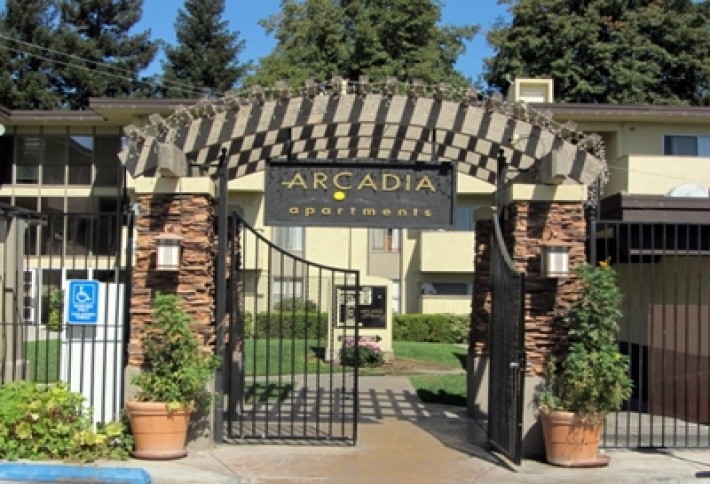 Trion Properties, an LA-based RE investment company, bought a 128-unit, foreclosed apartment building in Sacramento for just under $5M or $38k/unit. The property is 60% vacant and was purchased from the lender. Trion plans to fix deferred maintenance issues and rebrand the property, then either refi or sell through procuring broker Aaron Frederick of Colliers International.
DEVELOPMENT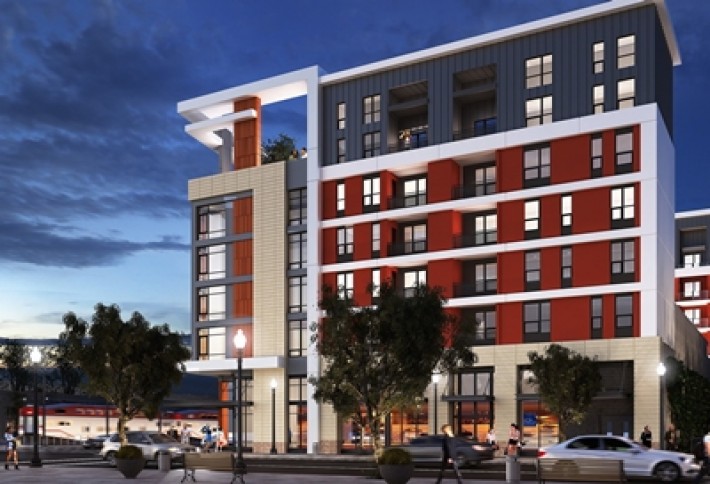 This newly releasedrendering highlights the TOD aspects of Raintree Partners' 201 Marshall project in Redwood City. (Though you may have to squint to see the train next to the building on the left side.) Designed by TCA Architects, the 116-unit project is slated for delivery in 2015. Construction update: The concrete podium has been poured and the second level of framing is under way.

***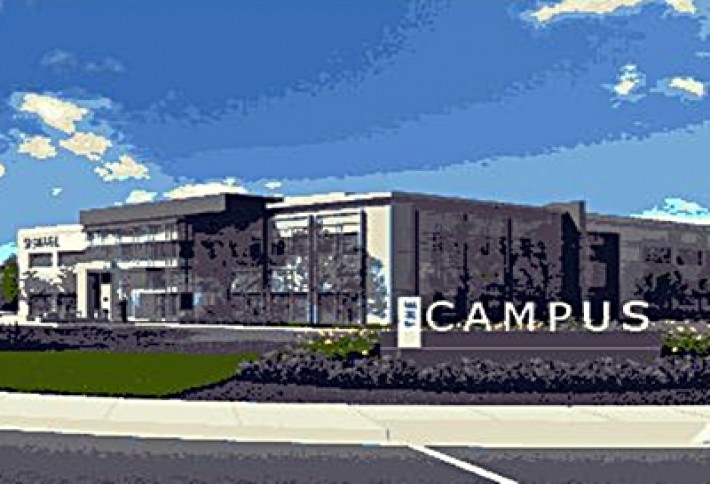 Orange County-based BixbyLand Co began construction on its third Silicon Valley office campus design. Dubbed THE Campus, the project is located in San Joseat 375, 397, 399, and 441 W Trimble Rd.
FINANCINGS
Rouse Properties closed a new $71M non-recourse, floating-rate mortgage loan with a 4.3% interest rate secured by NewPark Mall in Newark. The new financing replaces a $63M mortgage at 7.45%, which was the highest rate among Rouse's borrowings. The 1.2M SF mall is anchored by Macy's, JCPenney, Sears, and Burlington Coat Factory.
AWARDS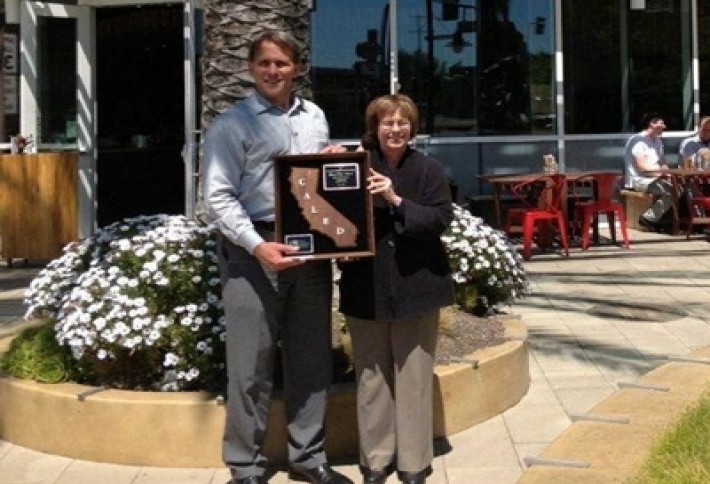 The EmeryStation Greenway Building, Wareham Development's newest addition toitsEmeryStation research campus, garnered the grand prize for economic partnerships from the California Association for Economic Development. Above are Wareham partner Geoffrey Sears and Emeryville economic development and housing director Helen Bean.Theprize honors development projects between the public and private sector that exemplify the spirit of partnership. The former Emeryville Redevelopment Agency invested $1.7M to help clean up contamination and remove other obstacles to clear the way for the $54M project,which brought150 jobs to the City.
EXECUTIVE NEWS
JLL promoted P.J. Cosgrove to NorCal head of construction. As managing director, he leads an 11-person team responsible for construction management, general contracting, and design/build serviceson interior build-outs for both landlords and tenants. He previously co-founded the general contracting and development firm Barnegat Group.

***
Guy Jaquier
will retire this year as CEO, private capital for
Prologis
but will continue as amember of of the investment committee.
***
Allen Matkins
elected
Alex Nestor
and
Keith Yandell
as partners, effective July 1. Alex, whopractices in the
labor
and
employment
group,served as a judicial law clerk to state Supreme Court Justice Joyce Kennard. Keith, a trial, class action and employment attorney, won a seven-figure compensatory damage award that was one of The Recorder's
Top California Verdicts of 2011
.
Email your CRE news to julie@bisnow.com.