News
Still High on the Valley
The Valley's still hot. (Soon it will be required of all tech startups to make a pilgrimage there and offer as tribute their first Ethernet cables.) At our second annual Silicon Valley Summit, we learned from an all-star panel what's in store.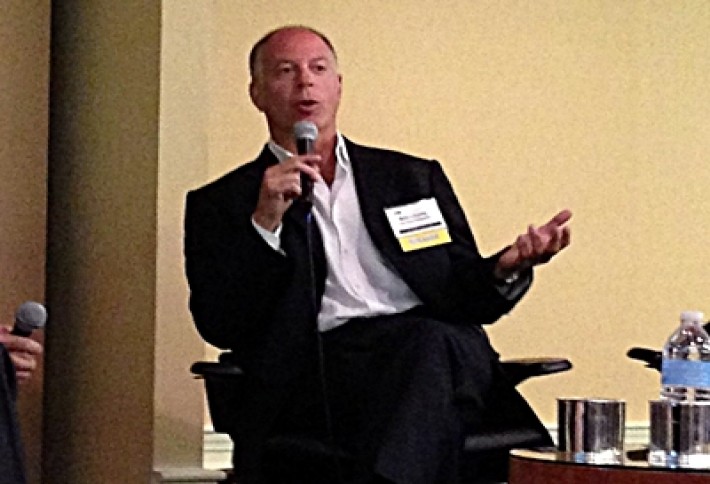 Jay Paul CoCIO Matt Lituchy says his company is in the process of entitling 3M SF. Most of that is in Sunnyvale's Moffett Park submarket. It's also entitling 350k SF in Palo Alto and recently purchased a development site in San Francisco for its first downtown high-rise: a 54-story mixed-use project called 181 Fremont next to the Transbay Terminal. Comparing the Silicon Valley market with San Fran, Matt said it's not a zero sum game--one doesn't necessarily do well at the expense of the other. All the big tenants down here also have presences in the City. The good news is that we're starting to see evidence that tech users don't need to have huge floorplates in all markets. Thanks to Mark Leverette, senior manager in Burr Pilger Mayer's assurance practice, who served as moderator.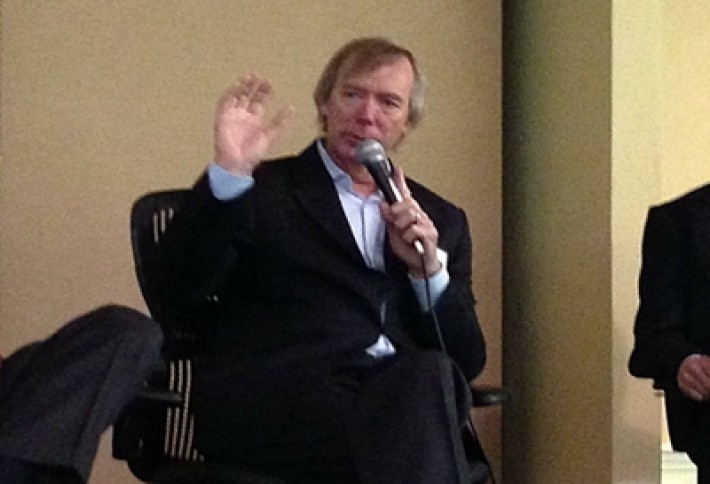 Sares-Regis Group president-commercial division Jeff Birdwell has 5M SF under construction and development right now. He'd like to get another senior housing project going and has a build-to-suit for Whole Foods in the East Bay. (Fresh quinoa is as necessary as air in that neighborhood.) In contrast to last year's Summit, Jeff was free to discuss the distinctive architecture of the company's NVIDIA project, which will be a prime example of horizontal connectivity. Giving people the opportunity to interact and collaborate is driving larger floorplates--the ones at NVIDIA will be a whopping 250k SF. The campus will be spectacularly functional, he said.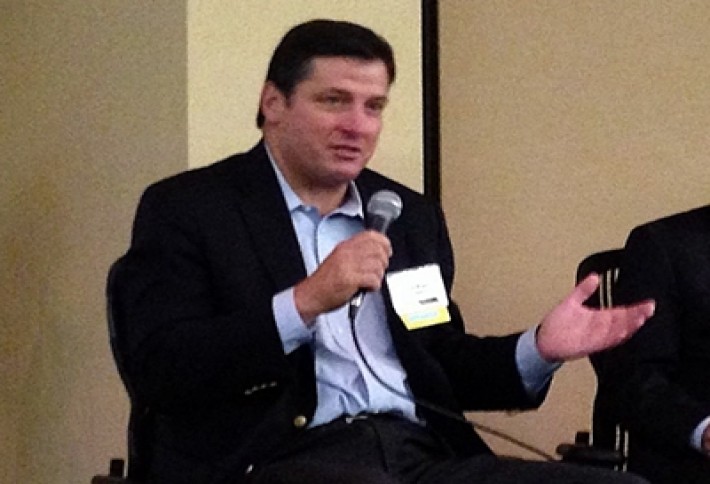 Managing partner Mike Biggar said Orchard Partners has acquired just over 6M SF since forming in 2007. Recent examples are the SFO Logistics Center in South San Francisco and a building it just closed in Santa Clara. Orchard's Synaptics deal--78k SF--exemplifies the middle market segment that the company is playing in right now, versus the high-end corporate campus. According to Mike, there's another range of companies out there that have a different cost consciousness, particularly if they're worried about lease obligations from a shareholder value standpoint. They're willing to lease updated second-generation space for 30% or 40% less rent than a new building would command, he says.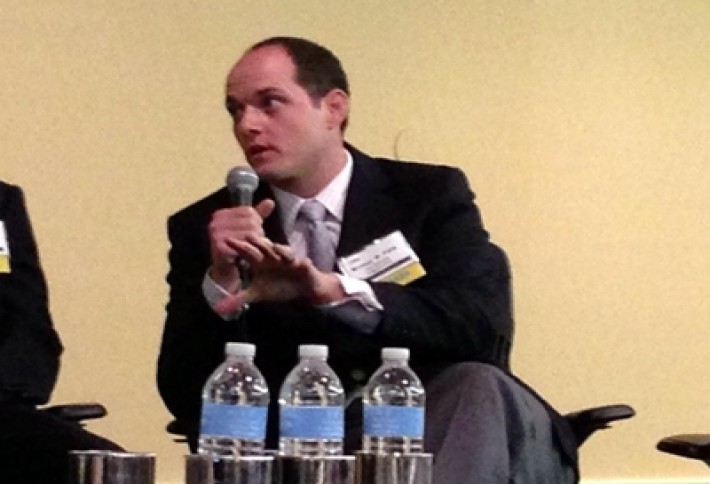 The Sobrato Organization director-CRE Mike Field says the return of the middle-market tenant is the story this year, as well as an increase in tenant activity in Santa Clara and San Jose--markets that were very quiet last year (with the exception of Sobrato's Palo Alto Networks 300k SF deal). That makes for a healthier market. (No trans fats or artificial flavoring.) The smaller tenants were getting acquired so rapidly, they weren't able to grow from 25k to 50k to 100k to 200k, creating concerns about vacancy because Sobrato owns a lot of buildings in that size range.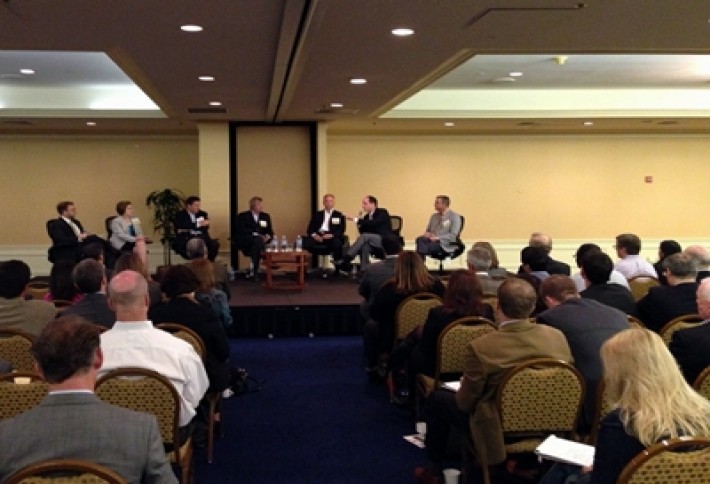 Division manager Kelly Smith talked about the pipeline at Swinerton. (Btw, the builder is celebrating its 125th year in existence this year.) He's starting to see a lot of activity in the construction market in north San Jose, where folks are repositioning projects that have been sitting vacant, and doing beautification work like adding bigger windows. The company also is looking at a lot of TOD. A project in Palo Alto for a large tech company, a combo of existing and new facilities, uses a daylighting approach to create the campus feel in the two-story buildings.
Allen Matkins partner Sonia Ransom, who served as last year's moderator, noted that the panel back then talked about how tech was driving real estate. That's still the case this year, of course, but she also pointed to other product types that might be getting hotter, like hospitality. Quite a few new hotels are getting entitled or are under construction. Another big topic this year, she said, is the 49ers stadium under construction and the impacts on the surrounding area in terms of what gets built. (Also whether the Niners will get over the hump and win the whole thing.)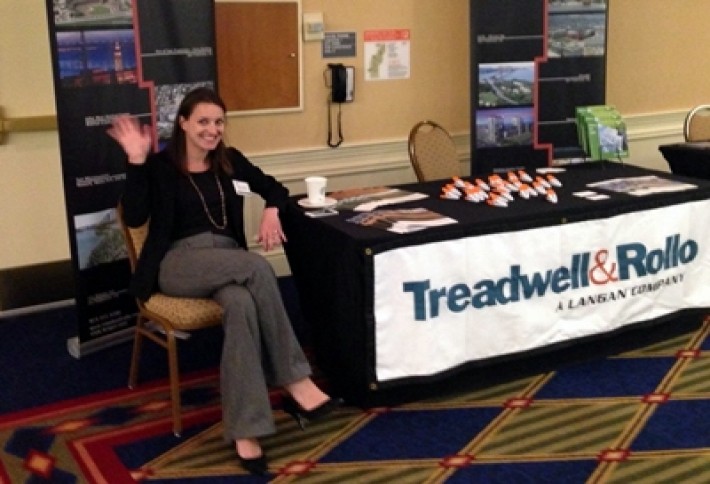 We couldn't put on great events without great sponsors. Here's one of them....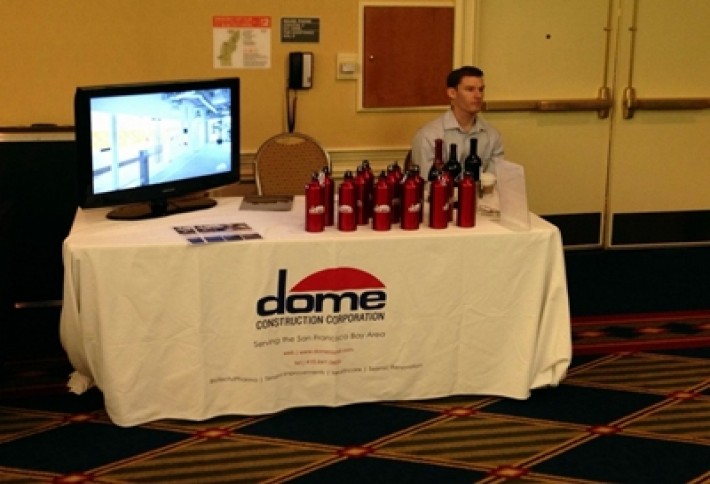 ... and another.
MEA CULPA: CB2 wants to clarify its role on the Exploratorium project. The firm was not responsible for MEP engineering for the base building and overall site management, as we had stated last week. CB2 was responsible for the design-build TI portion of the project and coordination of all vendors for exhibit fit up.
Got something on your mind? Tell us at julie@bisnow.com.