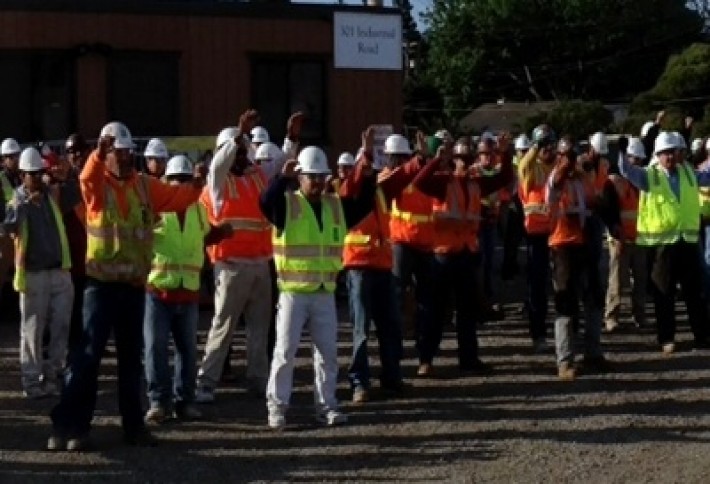 These guys holding up their arms aren't wearing hard hats because they take protection seriously during a robbery stick-up. They're part of a Skanska construction crew being put through its paces in the general contractor's daily stretch-and-flex routine. This was snapped last week at a job site in San Carlos--where Skanska is building the 415k SF, $210M PAMF hospital and MOB campus--during the company's ninth annual Global Safety Week kick-off.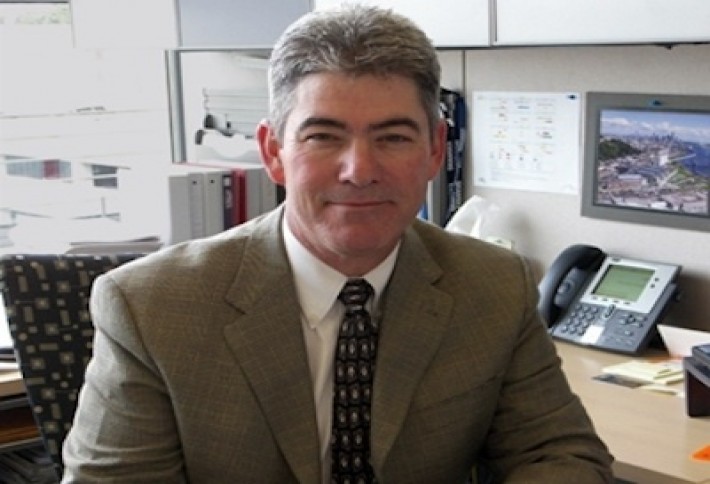 We chatted with EVP and GM Bruce Holms, who tells us that before every work day, Skanska employees (including office staff) participate in a 10-to-15 minute regimen to loosen up those muscles and get the blood flowing through all systems. The purpose: reducing stress-related, soft-tissue injuries. Bruce likens it to pro athletes warming up before a game (but without the endorsement deals and big egos). The morning routine also is when the company makes announcements--kind of like home room. The first-time new grandfather says the stretch and flex time promotes team camaraderie. "It's kind of fun."
What's better than owning a shopping center at Main and Main? Getting your CRE news. Email us atjulie@bisnow.com.