The Pier 70 shipyards at Potrero Point built the first steel ships on the Pacific, the oldest working civilian shipyard in the US. Now, Orton Development is partnering with the Port to bring seven historic office and industrial buildings back to life.
We checked in with Pier 70 project manager James Madsen (left, with assistant project manager Will Johnson), who says Orton is deep in due diligence and design, refining the final rehab approach. The firm plans to seek final Board of Supervisors approval this year with the first delivery in 2014. Orton's project, called the Pier 70Historic Core, is part of the Port's master plan to create a dynamic, active community. (The firmwill be working parallel with waterfront parcel developer Forest City.) The historic core buildings total 300k SF and originally housed Union Iron Works and Bethlehem Steel. James says the buildings, which Orton will be leasing for 66 years, sit on fill and dont really front the water, but theyre pretty darn close. (It's always a good idea to wait 30 minutes after eating before diving back into that spreadsheet.)
The historic core structures include the Classical Revival-style, 1917 Bethlehem Steel office building, designed by noted San Fran architect Fredrick H. Meyer. Not only will it draw the locals, but outdoor programming---think farmers markets, music festivals, art fairs--will make it a destination. Besides the how, Orton is also hearing a who--as in the types of tenants that will be attracted. Biginterest from the tech and creative office sectors, as well as traditional office users. On the industrial side, it's getting attention from food-related manufacturers: breweries, distilleries, coffee roasters. Art production and museum type users also have expressed interest. Restaurants, ancillary retail, and showrooms will round out the mix.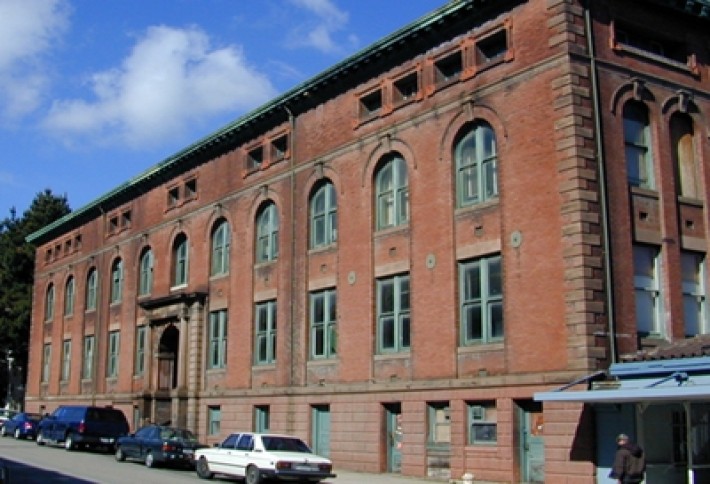 Another historic structure is the Renaissance Revival-style Union Iron Works office building, which dates back to 1896. Orton is known for large-scale, complicated and/or historic rehabs, and also has a subspecialty in environmental abatement. Once again, the firmhas teamed up with Marcy Wong Donn Logan, architects onOrton'saward-winning redevelopment of theformer Ford assembly plant in Richmond. According to James, who alsohandles acquisitions for Orton, the site has the best weather in San Francisco due to its geography--beautiful, sunny days when the rest of the City is shrouded in fog. What else should we know? The folks at Orton take lunch very seriously, with a subspecialty in burritos.