News
Oakland's A for Activity
InOakland, A stand forthe Athletics. At the Downtown Oakland and Lake Merritt/Uptown district associations-community benefit districts that serve Downtown Oakland--A also stands for increased activity.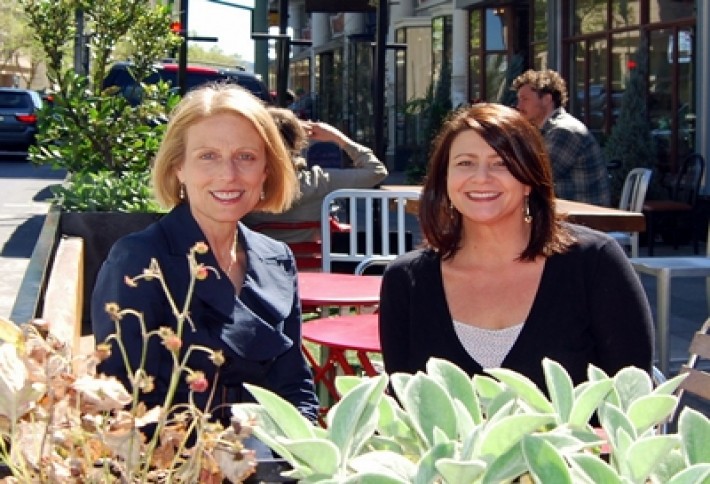 This week, we chatted withLake Merritt/Uptown district president Deborah Boyer and Downtown Oakland district president Michelle Lane. (You may know 'em better from their respectiveday jobs:SVP of the Swig Co and senior property managerat CAC or their night jobs as Supergirl and Wonderwoman... we've said too much.) They tell us they're seeing more retail, restaurants, and businesses move into their districts, which together span 55 blocks in Oakland's CBD. Michelle says her district's vacancies have decreased and that people are staying later in the evening after work because of new nightlife amenities. Deborah traces some of the catalyst back to Jerry Brown's tenure as mayor, specifically his 10k initiative to develop residential housing within the Downtown core, which attracted businesses that have contributed to the area's vibrancy.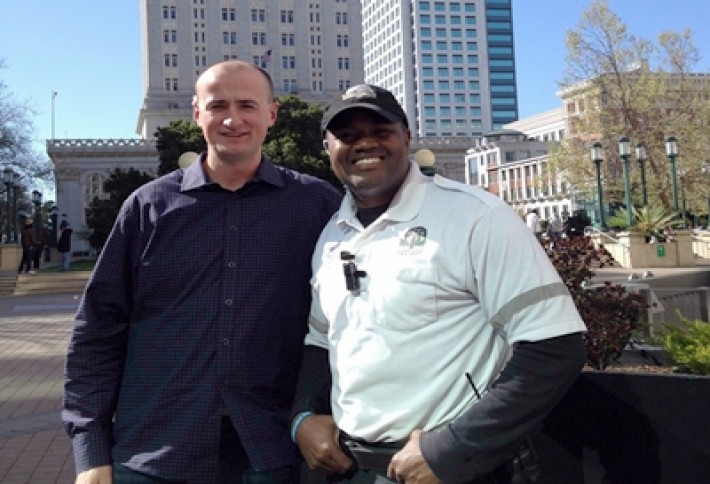 Andrew Jones, district services manager for both districts, with Durrell Sanders, once of the districts' "hospitality ambassadors," tells us a wave of business growth has filled long-vacant storefronts and offices, including ground-floor retail spaces on Broadway that have beenempty for 10 years. More than 182k SF has been leased withinthe past year, running the gamut fromprofessionalservices to government and nonprofit offices, to tech companies like Pandora Media, which increased its HQ to 75k SF at 2100 Franklin. (They need more space to make sure people know Barry Manilow and Michael Buble are similar artists.)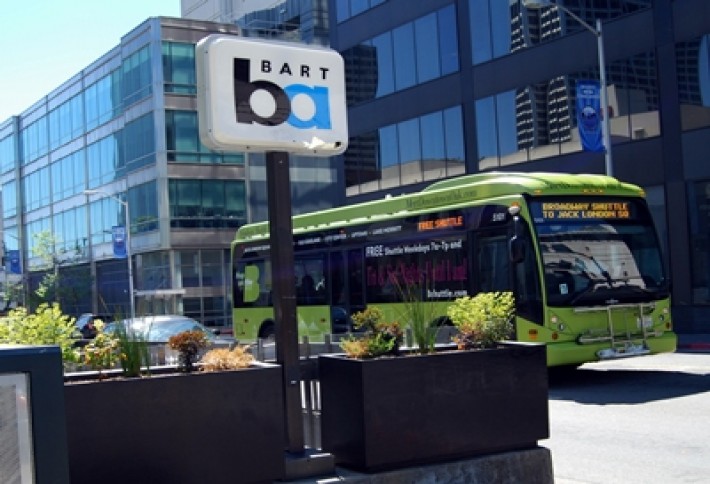 Downtown Oakland is looking spiffy, thanks to planter boxes and banners courtesy of the associations. They've scrubbed away a lot of graffiti and removeda lot of street clutter (like abandoned newsracks) since forming in 2009, providing resources for maintenance, safety and security management, and beautification.Signage on the bus tells of another amenity: free neighborhood shuttle. Last month, the hospitality ambassadors began keeping a sharp eye out for Good Samaritans doing good deeds--picking up litter, for instance--and rewarded them with cards good for $2 off at local businesses. The recipients can load extradollarsto their cards online and receive alerts about merchant specials.