News
No Bursting This Bubble
Like a terrible hairdo, our Construction & Development Summit last week had two parts. You can read the construction-design-engineering outlookhere. Today, we bring you our development panel of all-stars discussing their latest projects.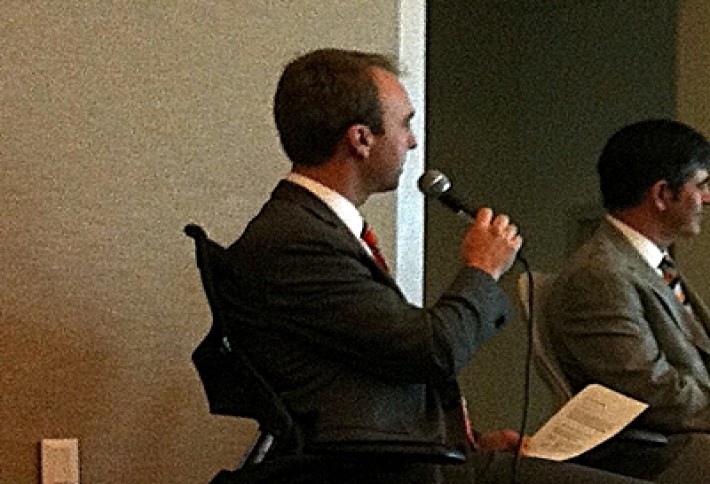 Moderator Charles Higley, partner atCoblentz Patch Duffy & Bass, kicked off by askingour panelists about the overarching vision their companies pursue, and a 30,000-foot perspective on each one's particular market segment. Charles' transactional RE practice emphasizes advising developers on land-use entitlements, CEQA compliance, and design and construction.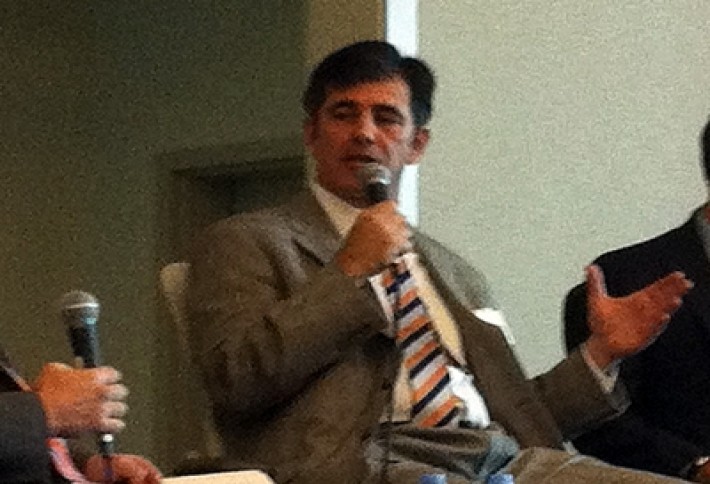 With two multifamily developments under construction and another in planning, Madison Park Financialpresident John Protopappas says his company specializes in the urban, supply-constrained market in the East Bay. As the only for-profit developer under constructionin Oakland right now, he's drafting off ofSan Francisco's apartment buildingspree and rising prices--one of his projects is just 15 minutes away in West Oakland at 50% of the rent. "All we've got to do is build it and we'll fill it." Madison's projects include Bakery Lofts, three phases totaling 172 units with a little bit of office and retail, and the 92-unit Lampwork Lofts, the adaptive reuse of a former lightbulb factory. According to John, Madison Park is a relatively small firm: $250M in real estate owned and managed, $60M under development.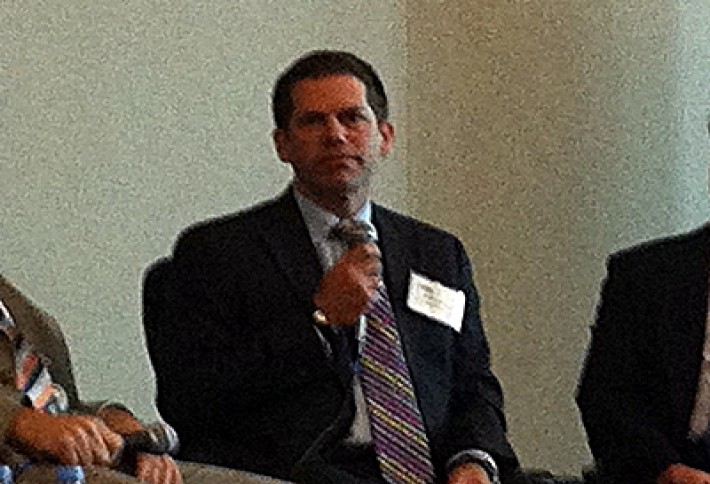 Retail developer United Growth CEO Brad LaRue says his firm has eight projects under construction and 15 in the pipeline. The company primarily builds suburban infill, smaller single- and multi-tenant projects, and while its niche has been necessity-type retailers, he's starting to see expansion by the more disposable income retailers, as well. United Growth is a national preferred developer for Mattress Firm, the largest mattress retailer in the country. Typically, thedeveloper will expand the retail chain by building a handful of stores in a new geographic location, often purchasing land that's too large to accommodate just Mattress Firm. Contrasting the Bay Area's long and arduous entitlement process, Brad noted that in Arkansas, "If you have it in by Wednesday noon, you'll have your answer Thursday morning."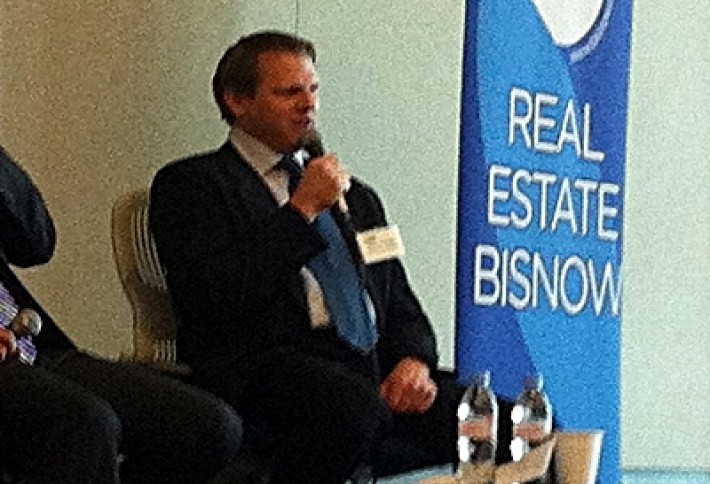 Kilroy Realty VP of development Chris Heimburger wants continued growth in the Bay Area's office market. (TheREIT has acquired 5M SF of office space here in the past three years--both stabilized space anddevelopment plans--so go figure.) Chris says most of the company's properties in the South Financial, SoMA, and Mission Street corridor areas are 100% pre-leased. "Tenants are hungry. We're seeing a climate change" where tech tenants are now willing to pre-lease two years in advance. The crown jewel of Kilroy's San Fran portfolio: 350 Mission, a 27-story, fully entitled building that it closedin October, and by the end of December pre-leased all 400k SF to Salesforce.com. Chris said it'll likely become the City's first LEED Platinum tower. The company also hopes to get 333 Brannan fully entitled by year-end with delivery in 2015.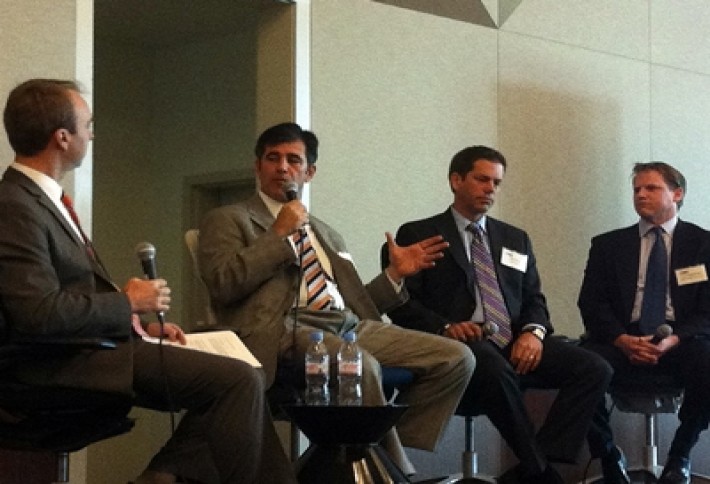 Charles asked whether panelists see any quality of life challenges that might constrain plans. John notes Oakland has serious problems likecrime but is confident in developing in keylocations. He just refinanceda live/work buildinghe developed 28 years ago in West Oakland--it's 100% leased and rents keep rising. Chris says San Francisco's access to mass transit is among the best, and "the efforts being put into the Transbay district plan, in particular, are going to add value to living downtown."