News
More From The Transbay Tower Groundbreaking; The Deal Sheet
By now, you all know about Transbay Tower, which Boston Properties and Hinesbroke ground on yesterday. At 1,070 feet high, the 1.4M SF Pelli Clarke Pelli-designed building isslated to be the West Coast's tallest tower (and knocking the iconic Chrysler Tower out of its spot as the seventh-tallest building in the US).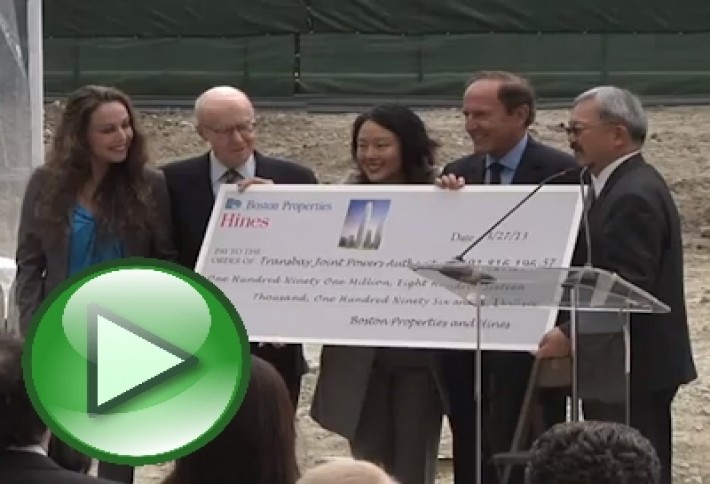 Here's a video from thegroundbreaking, which included luminaries like TJPA exec director Maria Ayerdi-Kaplan, Hines chairman Gerald Hines, TJPA chair Jane Kim, Boston Properties chairman Mort Zuckerman, and San Francisco mayor Edwin Lee. Allen Matkins partner Tony Natsis, whose firm repped Boston Properties, tells us the acquisition transaction was "singularly unique," entailing a lengthy RFP process, an extensive exclusive negotiation agreement, and a complex set of purchase and sale documents, all done while the project was still in design. BuchalterNemer repped Hines.Click the videoabove to see more!
SALES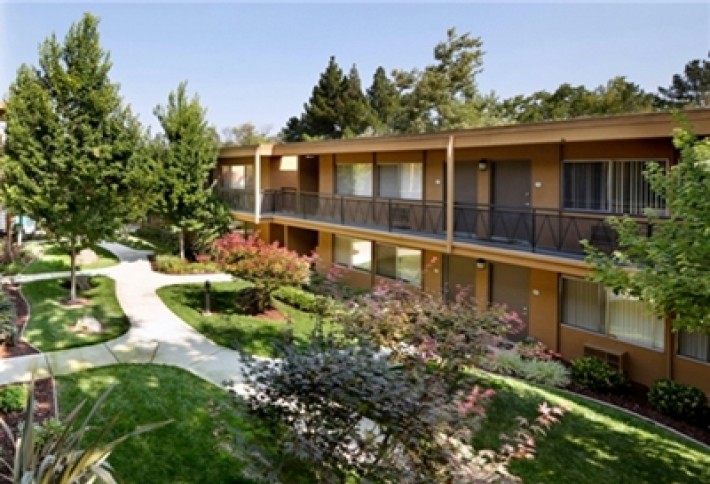 Interstate Equities Corp bought a three-property, 358-unit apartment portfolio from JB Matteson for $64.3M or $180k/unit. The properties are located in Walnut Creek: Carmel House (1756 Carmel Dr); Cypress Creek (1011 Ygnacio Valley Rd); and Creekside Glen (125 Near Ct.) According to Marcus & Millichap's Stanford Jones-- who repped the seller along with Salvatore Saglimbeni--strong employment fundamentals in Walnut Creek and the I-580/680 corridors drove the properties' investment appeal, The portfolio's net potential rent increased 12.5% between August '11 and July '12.

***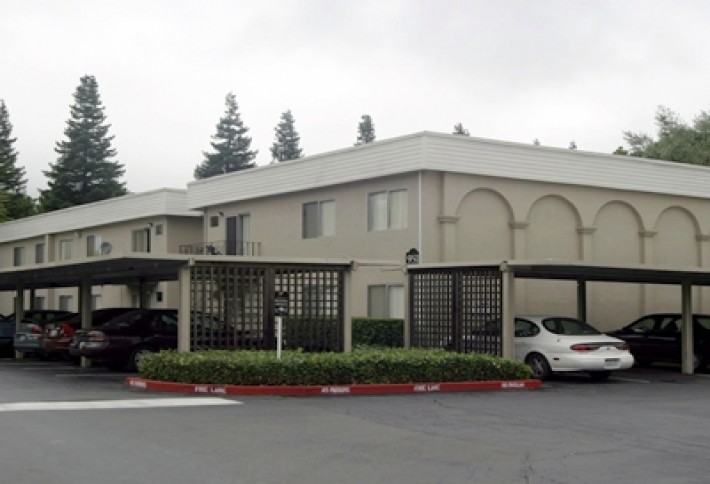 San Diego-based Jupiter Investment Group bought Wedgewood Apartment Homes, a 125-unit complex in the Pocket-Greenhaven neighborhood of Sacramento, from Truwest Investment Group for $8M.The property (941 43rd Ave) was built in 1970 and more than half of the units were recently renovated; 20 units require extensive renovation and are being held off market until the work is completed. CBRE San Diego's Dixie Hall, Kevin Mulhern, and Rachel Parsons repped the buyer with assistance from Sacramento colleagues Marc Ross and William Blucher. ARA Pacific's Nate Oleson, Mark Leary, and Andy Sondag represented the seller. Preferred Capital Advisors' Ron Peters arranged bridge financing.
CONSTRUCTION
Berkeley-based Resources for Community Development broke ground on Berrellesa Palms, an affordable seniors community in Martinez. Slated for completion in June 2014, the project will provide 48 one-bedroom apartments for very low-income seniors with chronic medical conditions. KTGY Group designed Berrellesa Palms to achieve a GreenPoint rating or LEED certification. Segue Construction serves as the general contractor.
FINANCING
Berkadia Commercial Mortgage arranged $8.8M in financing for the acquisition of Emerald Glen, a Class-A, 100% vacant failed condo property in San Jose. Mitch Thurston and Andy Ahlers secured a full leverage, nonrecourse bridge loan on behalf of borrower Sares Regis Group of Northern California, which plans to operate the 46 newly constructed luxury units as apartments.

***
Marcus & Millichap Capital Corp
arranged $6.5M in debt to refinance a 47k SF Class-B office property in Berkeley's CBD.
Jeffery Shaddy
said the challenges include theborrower'srequest for longer-term, low-rate financingwithout TI and leasing commission or lease-up reserves, and non-recourse financing without an earthquake insurance requirement, despite the property's proximity to a
seismic fault zone
.
***
Wallick & Volk Mortgage
opened a new branch in Danville to serve the East Bay Market, co-managed by
John Jeha
and
John Kay
.
EXECUTIVE NEWS
Jak Churton joined the Northern California operations of Jones Lang LaSalle as a managing director. The tenant rep specialist and triathletecomes from CBRE, where he most recently was a managing director.

***
Long-time multifamily industry pro
Beth Smith
joined
Sunrise Management
'sSacramento office as a regional property manager, focused on overseeing and increasing the San Diego-based firm's Northern California market share. She comes from Woodside Management Group, where she oversaw 11 communities totaling 1,500 units,
Should cats have to be on leashes when they're out in public, or have their people pick up after them? In other words, should they be subject to dog rules? Tell us your thoughts at julie@bisnow.com.