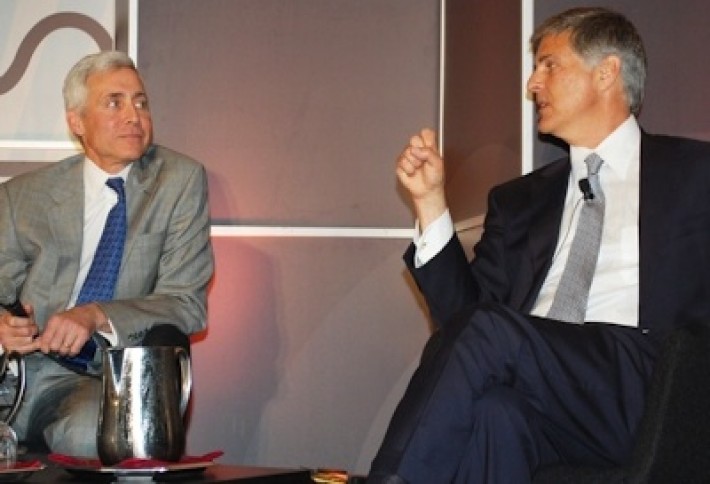 Hilton Worldwide CEO Chris Nassetta(right, either punctuating a point or revealing which hand was hiding Pircher, Nichols & Meeks partner Gene Leone's dollar) spoke to over 600 attendees at our 2nd annual Bisnow Lodging Investment Summit(BLIS) yesterday and today.Chrissays there's exponential growth potential overseas and 60% of Hilton hotels are outside the US. Fun fact: The company was the first to introduce the world to the pia colada, invented in San Juan's Caribe Hilton. We can't wait to see what new drink this expansion will bring.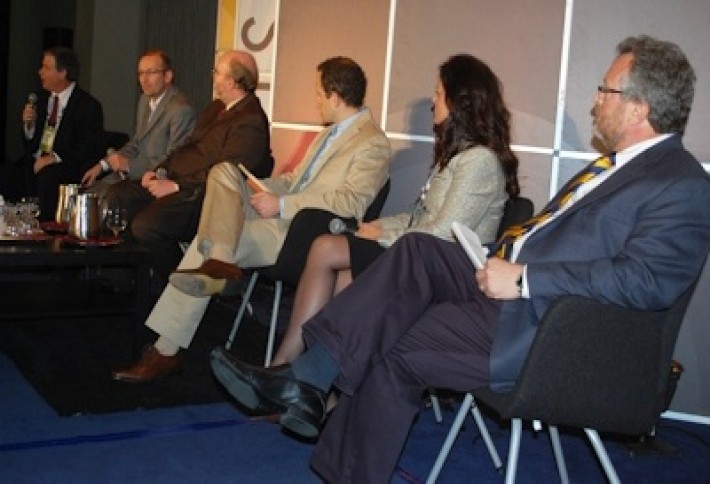 Optimism was the word on our state of the industry panel, featuring Goulston & Storrs partner John Ratino, STR Global SVP Jan Freitag, Lodging Econometrics SVP Bruce Ford,Hotel News Noweditor in chief Patrick Mayock, Expedia SVP Melissa Maher, and LW Hospitality Advisors CEO Dan Lesser. Most telling is the number of rooms under renovation, which will see 40% growth this year and is seven to eight times the number under new construction (which will grow 20%)--that's 400,000 rooms beingspiffedup this year, says Bruce. See more coverage in our Hotel Sheet.
Send us your commercial RE news, we're waiting by the phone... we haven't left in days. Emailjulie@bisnow.com.