News
Hundred-Year Tune Up
Some things just get better with age. While we could be referring to the bottle of wine that Jim Flood is uncorking on the roof of his eponymous building, we're referring to the building itself: the century-old Flood Building in Downtown San Francisco.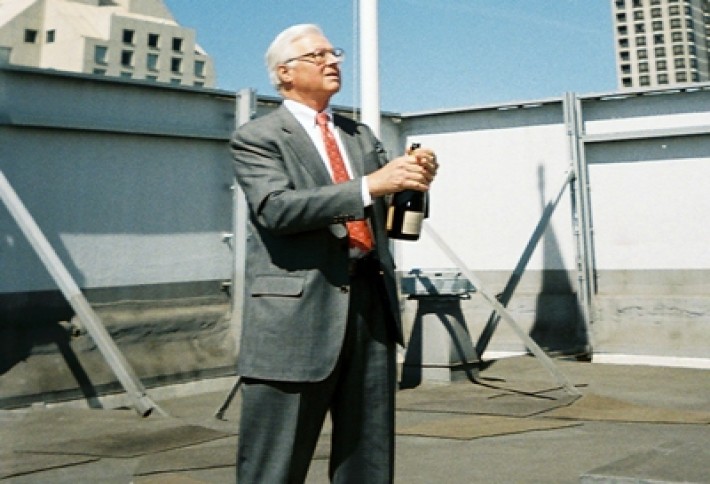 We chatted with Jim this week, who told us he recently completed a major energy efficiencyupgrade.(It would be a shame for the building tohave survived two major earthquakes--1906 and 1989--only to be done in by rising electricity costs.)That should benefit the 300k SF building's three big retail tenants: Anthropologie, Gap, and Urban Outfitters, which take up a third of the building. Equally important, Jim tells us, is the desire to be a responsible owner and to have a smaller carbon footprint. Carbon Lighthouse, which retrofitted the building,uses a proprietary thermodynamics engine (MOE) that taps into 12 years of weather satellite data and building characteristic data to accurately predict and model energy savings for the next 10 years.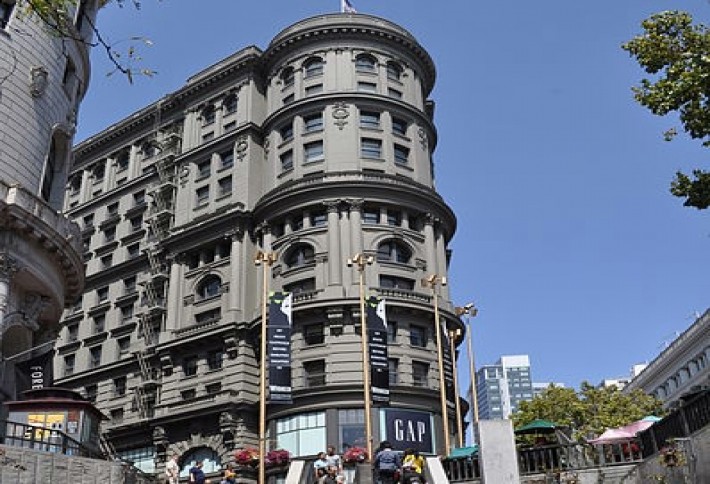 The retrofit was carried out without any physical challenges--just the installation of a computer program and minor hardware equipment changes. What he really likes about it, though, is that it's a very measurable project and "isn't some pie in the sky" effort. Ironically, all the savings will go to the tenants, who are on triple-net leases. "Financiallythere'snothing in it for me, other than being aresponsiblelandlord... My grandfather built the building 100 years ago, and I'm trying to keep the tradition of keeping the tenants happy, maintaining the building, and running a first-class operation."