News
Big Changes for Wine Country's Napa Valley Corporate Park
Big changes are afoot at the biggestbusiness park in Napa Valley, and we didn't hear it through the grapevine. We chatted with Kory Kramer, president of the Napa Valley Corporate ParkPropertyOwners Association and CIO of Pacific Hospitality Group, who tells us the park has been rechristened Napa Valley Commons.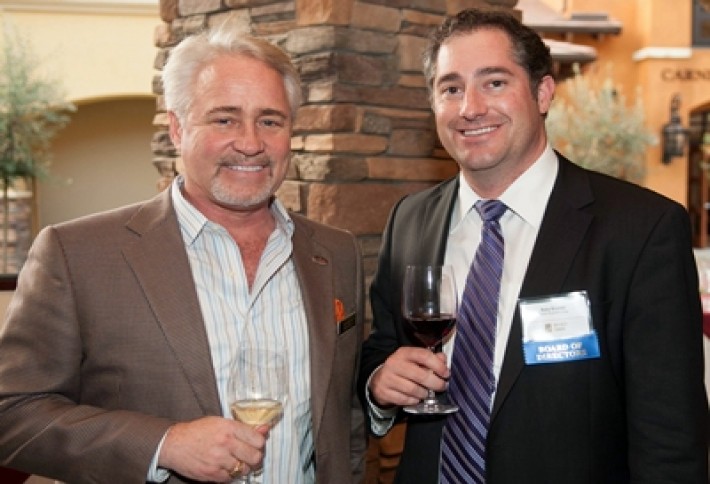 Kory (right) celebrates the new name with The Meritage Resort & Spa GM Michael Palmer. Pacific owns and operates The Meritage, the largest hotel in the Napa Valley wine country. Noting that "corporate park" sounds clinical and narrow, Kory says the rebrandingresponds to a "new reality of what the park is all about." The25-year-old, 246-acre business park is home to a large diversity of tenants and owners, rangingfrom The Meritage, wine-tasting rooms, and wine production facilities to tech and medical companies and an automobile museum. (Just make sure you go there before you go to the wine-tasting room.) The park's board of directors wanted to create a cohesive community from a seemingly disparate group,Kory says.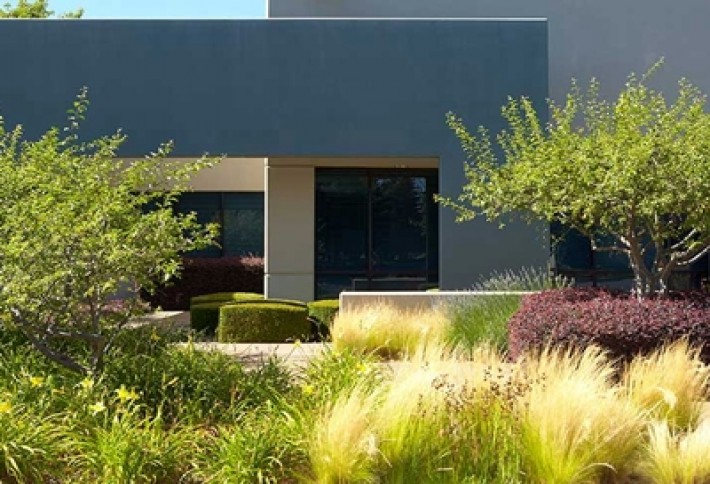 As the wine country's largest business park, itplays an important role in the local economy, he says. According to Cushman & Wakefield's Glen Dowling, Napa Valley Commons contains 28 buildings totaling 1.6M SF of warehouse, light industrial, and office space, in addition to two hotels. The biggest tenants include Mylan Corp (formerly Dey Laboratories), Kaiser Permanente, Regulus Corp, and UPS. Nearly 26 acres remain available for development. The park has a sustainability initiative that includes reclaimed water throughout the project, and new landscaping, street paving, and signage.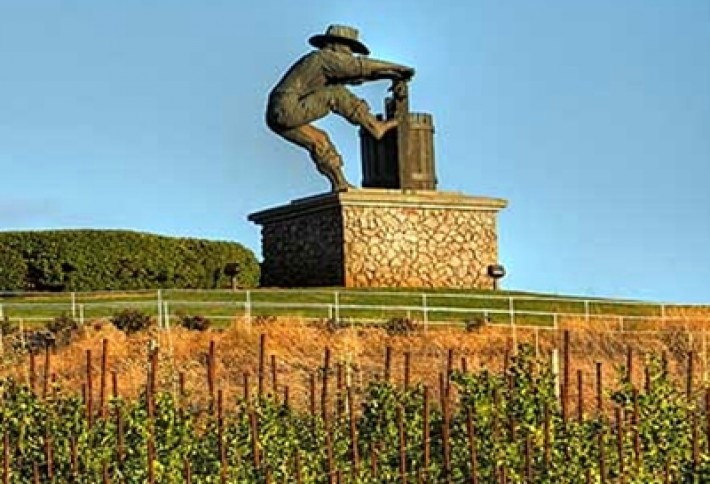 The park's Grape Crusher statue marks Napa Valley's southern entrance.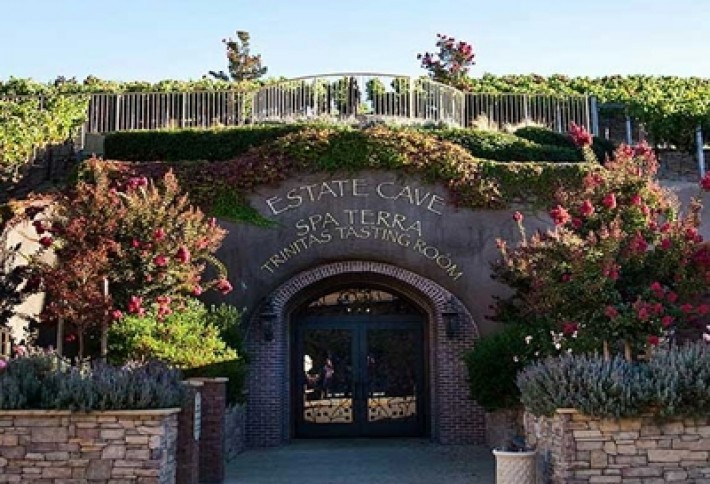 The Meritage just completed an expansion last year, bringing it to more than 320 guest rooms and 50k SF of indoor meeting space. The property also includes a cave with a spa and wine tasting room. And the company isn'tdone yet. At the end of December, Pacific acquired 9.5 acres from Irvine-based LBA Realty, the corporate park's largest landowner. The company will spend this year going through design and entitlements for a future hotel expansion: additional guest rooms, conference and meeting space, and food and wine-tasting facilities.