News
49ers Firm Hangs Shingle in San Fran
Arent Fox sports practice leaderRich Brand doesn't need to climb the ladder to success--he's already there as one of the country's top sports attorneys. Most recent case: the naming rights and sponsorship deal for the 49ers' new stadium under construction in Santa Clara--a deal worth a widely reported to be $220M.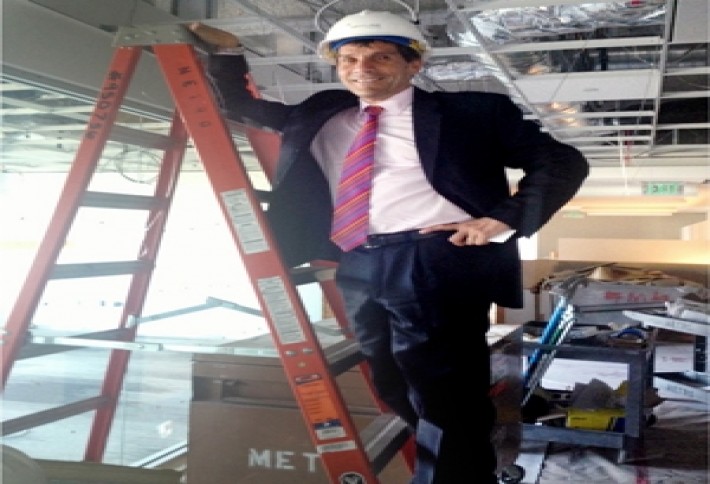 We chatted with Rich about his other big move: relocating from his long-time roost in Arent Fox's DC office to the firm's new office in San Francisco. (Rich's daughter, who just graduated from Berkeley, snapped this pic during his office's build-out.) Initially, Rich is splitting his time between DC and San Fran but plans to move full-time. The new location (55 Second St in the KPMG Building), which builds on the success the law firm has achieved in LA, opened this week with partners and associates from offices in New York, LA, and DC, led by California managing partner Robert O'Brien. Rich, whose practice combines real estate, corporate, and sports law, calls this an opportunity to be on the ground floor (actually the 21st floor, but who's counting?). And now that the youngest of his three kids just graduated high school and is off to UCLA, he and his wife have the flexibility to move without creating havoc for the family, although he is leaving his oldest daughter behind in DC (she works for the Wizards, Capitals, and Mystics).
As you know, the 49ers new stadium will be called Levi's Stadium. Rich and his partner, Steve Cohen, the firm's corporate and securities practice leader, served as the team's outside counsel in the deal, which was the West Coast's largest naming rights and sponsorship transaction ever. He came by his particular mix of specialties by luck--in 1994, he was tapped to work with a senior partner doing "everything from soup to nuts" on the development of what's now known as the Verizon Center in DC. From there it expanded to numerous teams, arenas, and stadiums throughout the country. Rich and Steve served as counsel to the Brooklyn Events Center and Brooklyn Nets in connection with the Barclays Center naming rights transaction--the largest arena naming rights and team sponsorship deal in history--and Rich has served as outside general counsel to the Nets and Barclays Center ever since. Rich and Steve also served as counsel to the LA Lakers in its groundbreaking media rights deal with Time Warner Cable.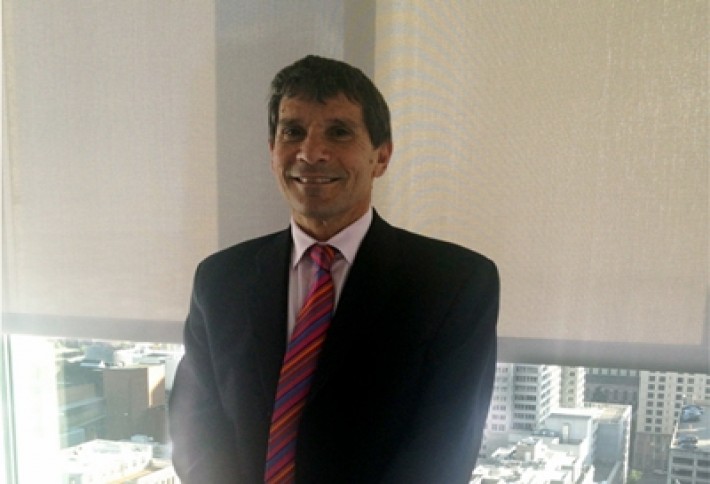 At any given time, he reps 10 to 15 teams and a bunch of arenas and stadiums. But Rich--who teaches a course on sports transactions at Georgetown and is planning to teach a similar course in the Bay Area next spring--tells us the combo of RE and sports law isn't so strange. Think of it as a big shopping center, where there's a huge property to build, an anchor lease with a pro sports team, and financing based on the real estate and lots of places to eat. (It's just that inside that sports shopping center people go crazy every week.) Rich describes naming rights agreements as sponsorship agreements on steroids (but we won't tell sports' drug czars). Rich calls himself a "lifer" at Arent Fox, having started with the firm right out of law school in 1984, and all that time has been spent in DC. He's also an avid sports fan who follows basketball and football, both college and pro, as well as the rest of the team sports.