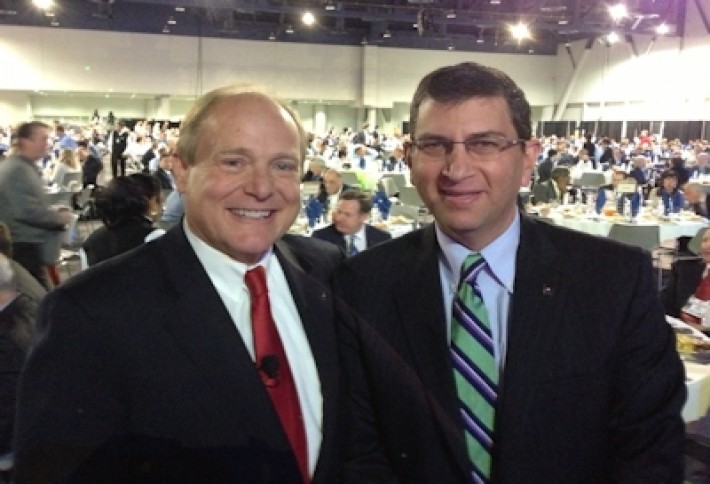 With 1,500 atTuesday'sseated luncheon as the backdrop, we snapped ICSC presidentMichael Kerchevaland outgoing chairmanBrad Hutensky(CEO of Hutensky Capital Partners of Hartford, Conn., a fund that invests in underperforming retail through loans, purchases, and JVs). Check out this Friday's National issue for our chat with new ICSC chairmanDavid LaRue, CEO of Forest City Enterprises.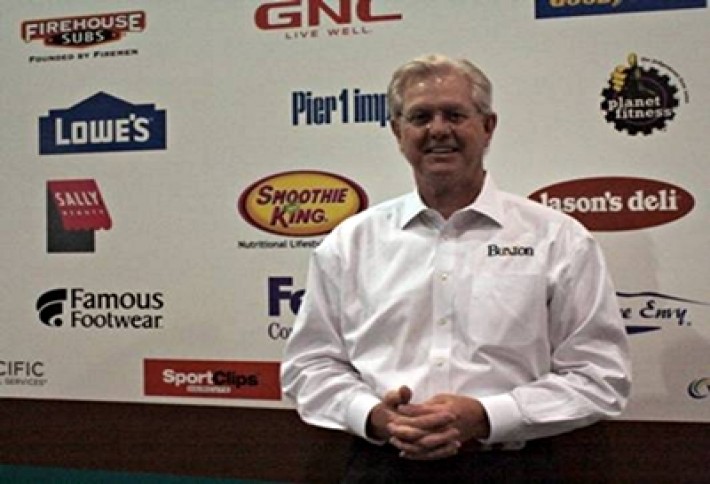 The Great Recession had less effect on retail store growth than youd expect. Instead, Buxton CEO Tom Buxton says retailers learned their lessons--and those municipalities with favorable tax and business climates will see new store growth. If youre a retailer, youre not going to a place where you have inventory tax. Is it because the economy is bad or is it because the government is bad? Tom quips. Where its easy to do business, youre seeing cities do great.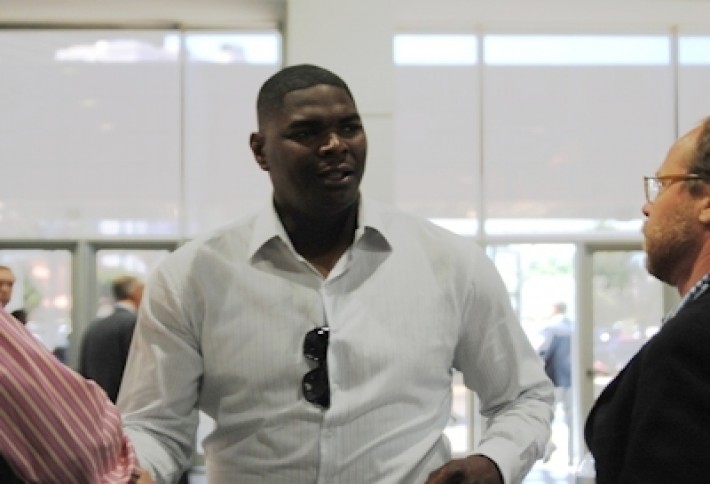 "Just give me the damn deal!" Maybe thats not what he said, but we did a double take when we saw former NFL stand-out Keyshawn Johnson decked out in his ICSC RECon badge with the other 32,999 folks on the grounds here in Las Vegas. We didnt get a chance to ask the ESPN sports analyst what his ICSC goals were, but we know that his company, Keyshawn Capital Developmen t, focuses on CRE and development projects, including inner-city revitalization efforts.
Time flies like an arrow. Fruit flies like a banana. So hurry up and send ideas and suggestions to dees.stribling@bisnow.com