The historic building renovation at UPenn's Class of 1920 Commons is done. Architecture firm BKP was tasked withkeeping the '60s-era property attuned to the original design, while meeting the school's contemporary needs.(If Don Draper has taught us anything, its that the '60s were a long time ago.)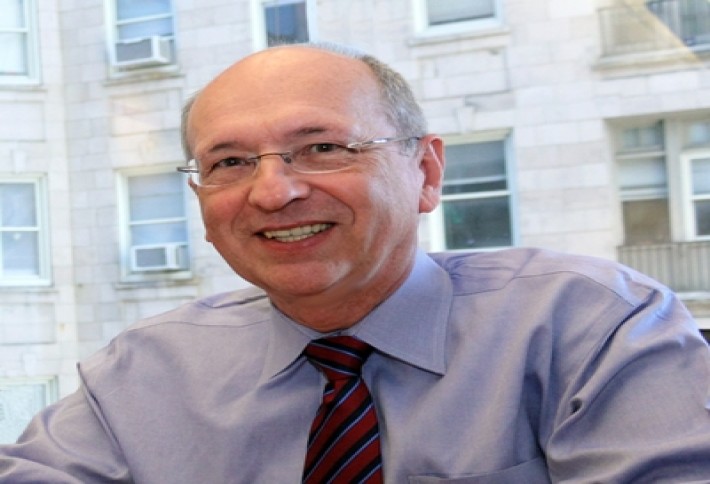 The Class of 1920 Commons (despite the name) dates from the late 1960s, designed by architect and UPenn prof Mario Romanach, best known for his work in pre-Castro Cuba. He also designed much of the western side of campus. BKP principal Darrell Kratzer, who studied under Romanach, tells us our intent was to see the building through Romanach's eyes and then apply this understanding to how the building is used today." (If only Romanach had the benefit of Twitter.) Over time, for instance, the space was compartmentalized, though more openness was part of the original vision. BKP was able to re-open the space and blend the it with such contemporary uses as a fresh food island, international food stations, a Starbucks (of course), and a fireplace-focused relaxation area.
[caption id="attachment_69656" align="alignnone" ]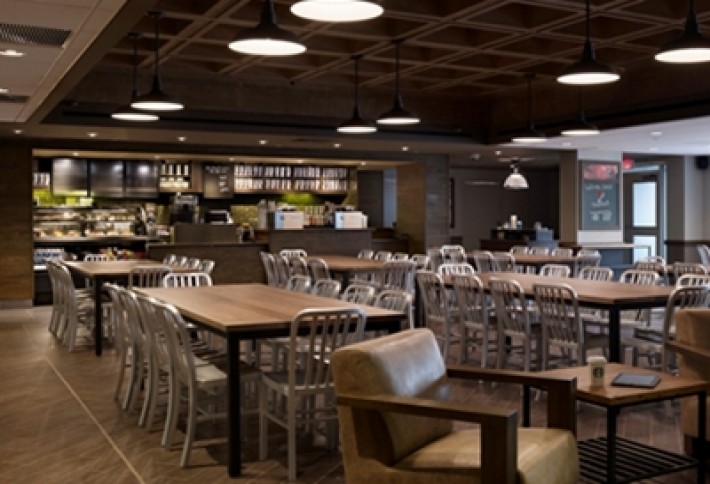 Jeffrey Totaro[/caption]
The revitalized dining commons features indoor and outdoor spaces with a relaxed industrial aesthetic--to complement the building's original modern design; it includes reclaimed wood-topped communal tables. (The perfect place for freshmen to agonize over whether to ask out that person at the next table.) It also haslinear wood ceilings to define spaces and frameless folding glass walls to provide access control while affording visual openness. The renovations put an emphasis on healthy and varied meal choicessomething students probably didn't get in the 60s--and flexible seating and gathering space for meetings, events, or dining.