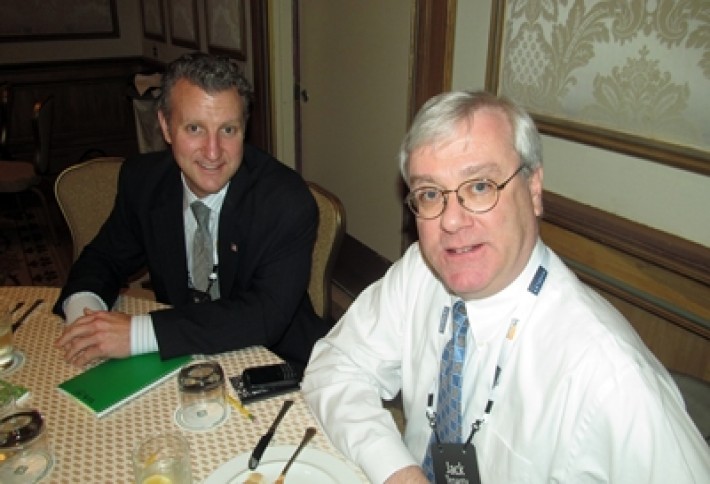 Yesterday, 400 joined us here in Philly for the first day of Bisnows annual student housing conference (BASH) where we ran into Rittenhouse Realty Advisors director Mark Duszak and JLL managing director Jack Tenanty. Jack is handling the renovation of Madison Square Garden, a $500M project. (He admits hes hoping the Rangers will lose their playoffs so his team has extra construction time.) On the student housing front, JLL did planning for the College of New Jersey, which hopes to keep youngsters in the area (rather than losing them to Princeton or to the infamous Jersey Devil) by adding entertainment offerings. Mark is marketing Diamond Green for sale: The 350-bed community is new construction serving Temple University, and is receiving lots of attention.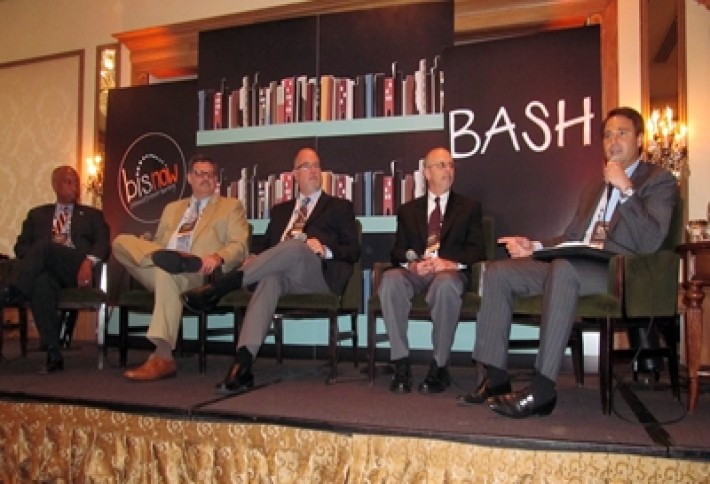 On our panel of university experts, Arizona State Universitys Michael Coakley (center) said the 21st Century Project (led by the Association of College and University Housing Officers International) is looking into bonding the external building of a student housing facility for 50 years but bonding the interior for 10 years, so the layout could change each decade as demands evolve. (Like when students will need battery ports for the robots who go to class for them.) The panel--which also featured reps from Michigan State, Boston U, and U Penn--stressed that technology and a sense of community are the most important features of student housing facilities.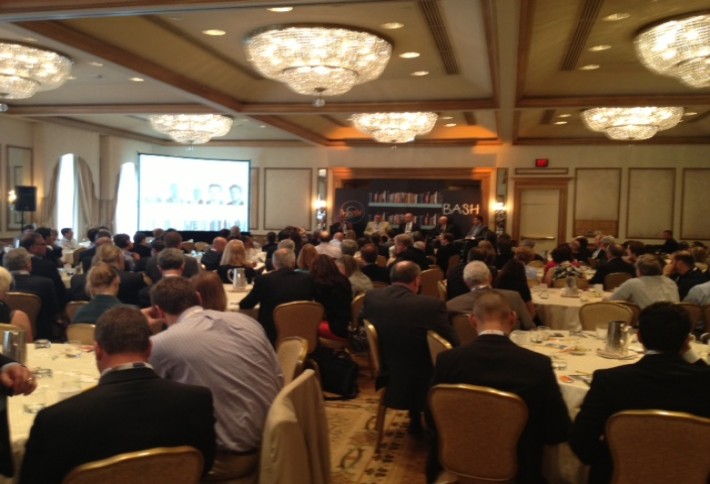 Campus Apartments CEO David Adelman says students care about Internet and cell phone coverage more than hot water (quick-loading cat videos matter more than bathing): A failure in either can kill your project immediately. He says private developers can help universities by bringing together different departments wishlists and providing options the university never thought of. American Campus Communities EVP Jamie Wilhelm says the groups can clash, though: One university rep told him you give students want they want, we give them what they need. But he stresses that unappealing housing will keep students from enrolling; studies show that housing is the biggest factor in a potential students decision behind programmatic offerings.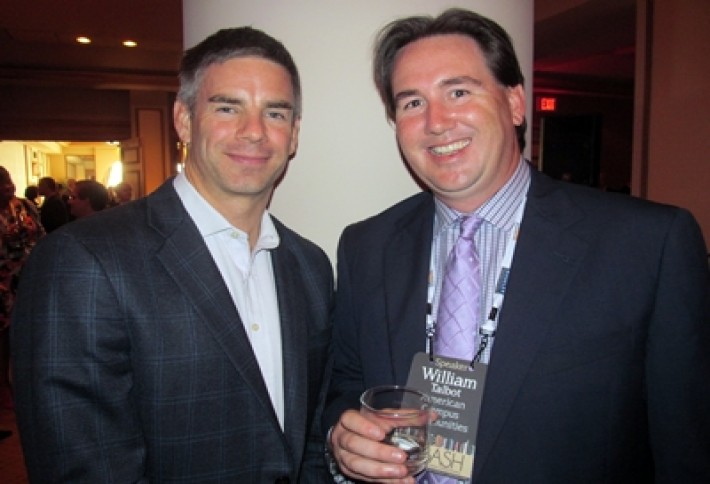 Our owner roundable featured the three biggest student housing REITs: Education Realty Trust, American Campus Communities, and Campus Crest. The experts agree proximity to campus is the most important factor in the success of a student housing project; Campus Crest CIO Mike Hartnett says his portfolio averages half a mile from campus, and American Campus CIO William Talbot (above with Harrison Street Capital SVP Brian Thompson at our BASH Bash cocktail party) says his firm loses interest in anything past biking distance. The REITs dont target specific markets; individual asset NOI and product differentiation is more important.