News
OC Office Market Recovery Lacks Steam
"Not as sickly as it once was" isn't exact a ringing endorsement. But the broker panel at our State of the Market agrees on what's missing: healthy demand for space.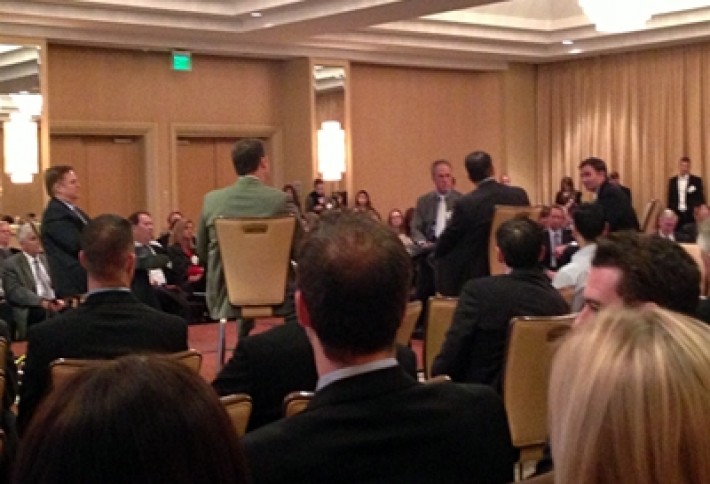 Newmark Grubb Knight Franks Greg May moderated atthe Island Hotel in Newport Beach last week. The panel:Colliers Internationals Robert Caudill, HFFs Ryan Gallagher, Greenlaw Partners Will Smith, and Cresas David Willis. Despite relatively good absorption, office rents havent grown because much absorption has been from larger deals, and larger users seldom drive rent growth. The pace of smaller bread-and-butter deals has been sluggish, and that wont turn around until job growth hits its stride. But the panel wasnt pessimistic about the OC office market. It has always recovered back to peak, and will again. Rents will rise accordingly, though its hard to predict exactly when.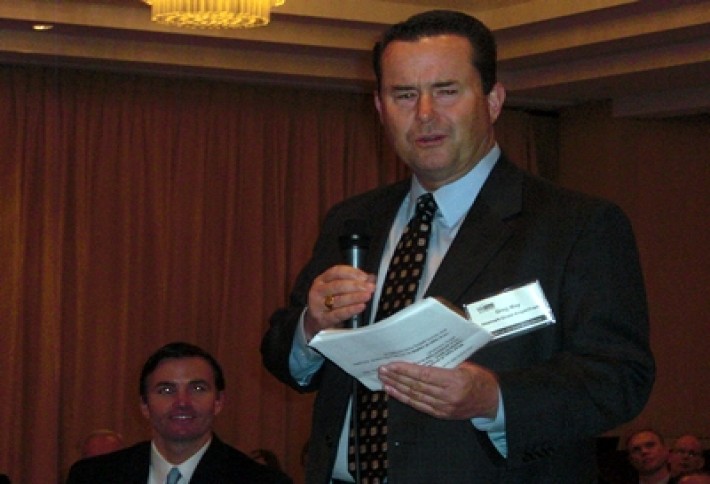 For now, smaller tenants have a lot of options in Orange County. One estimate for the greater airport market, for instance, is 200-plus 20k SF floors available in 60 to 70 buildings, and 600 options if theyre looking for 3,000 SF to 6,000 SF. (Free soda to the broker that can name them all.)Tenants arent necessarily looking for more space, the panel explains, especially because companies are using space more efficiently. But they're looking for modern space that promotes their image and brand, and helps them attract good talent.Yet Orange County doesnt have as much creative office space as other parts of California or even the country. Pictured: Greg May.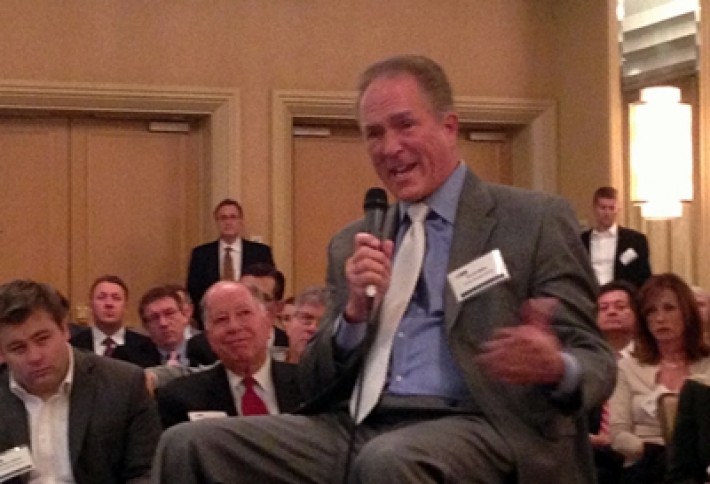 OC multifamily is still the darling among investors but other property types have their suitors, too, such as well-located industrial properties. (Are we sure that's not people buying industrial, dragging in bunk beds, and calling it multifamily?) The fierce competition for multifamily has driven multifamily cap rates to the point--3.5% to 4% in OC--that investors are turning their attention to other food groups. Sellers are responding by putting more properties of various kinds on the market. Who are these sellers? Core funds with properties they acquired in the 2000s, private owners, and some special servicers on the CMBS side selling distressed assets. Banks, for the most part, have already sold most of their OC distressed properties. Pictured: Dave Willis.