News
Industrial Second Only to Apartments
Industrial trails only multifamily in desirability, Voit Real Estate Service executive managing director Mark Read tells us. (Right behind it: Scarlett Johansson.) Investors like its low vacancy, low interest rates, relatively low TI costs, and a rebounding economy.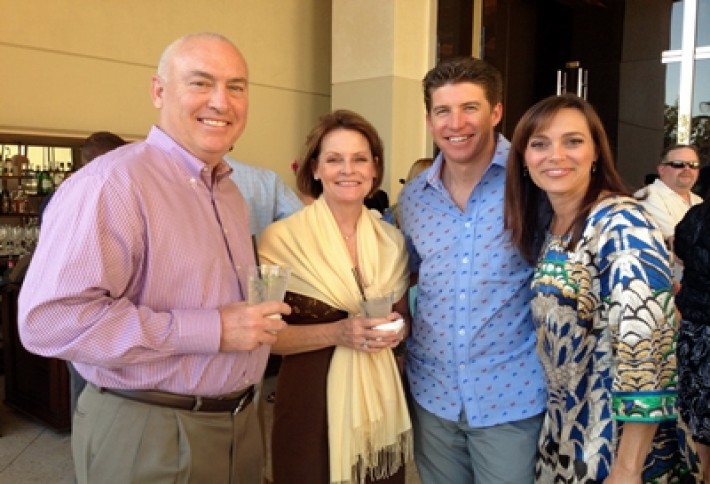 The resurgence in small biz--particularly homebuilding-related-- bodes well for industrial. Demand is coming from private REITs, institutional owners, high-net-worth individuals, and 1031 exchange buyers, says Mark, snapped with his wife Richelle Read, Voit managing director Ian Britton and wife Katie Britton.In some cases, these investors are competing with corporate users interested in buying their facilities to lock-in occupancy costs. (If they like it, then they'd better put a contract on it.) Voit was recently named a top 10 industrial investment broker in the nation by Real Capital Analytics, the only regional brokerage on the list.
Cushman & Wakefield leader of industrial services for the Americas John Morris says another factor improving industrial desirability--especially of big-box distribution centers in major distribution hubs--is the expansion of e-commerce. Demand for space is up, and so are rents. As a major distribution hub, Orange County has been benefiting from this. Cushman & Wakefield now puts OC industrial vacancy as the third lowest in the country,4.7% in Q1, down from 6% a year ago. Only Greater LA and Lakeland, Fla. have lower rates.