We asked you for some of the coolest offices in Orange County recently, and you delivered. Be warned: you might be inspired to redo your crib.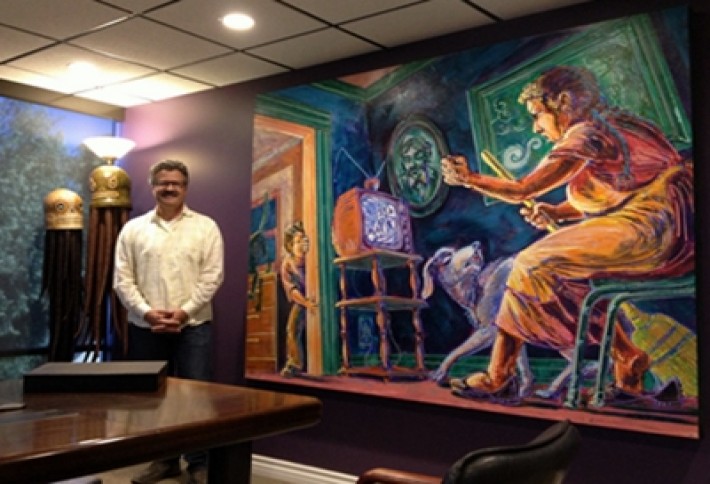 Paul Dunlap (left, the human one)is thefounder of Fullerton based-Dunlap Property Group. DPG recently moved into new corporate HQ, inside of their most recent acquisition. Aside from buying office and apartments buildings, art is Paul's other passion.So he designed the space not only to showcase some of his collection but also the work of thriving and up-and-coming artists. (No children's finger-paints; "up-and-coming" has its limits.) Dunlap's personal office displays one of his favorite pieces, an original canvas done by LA artist Wayne Healy. The custom lamp was done by another LA Artist, Jaime Zacarias aka GERMS.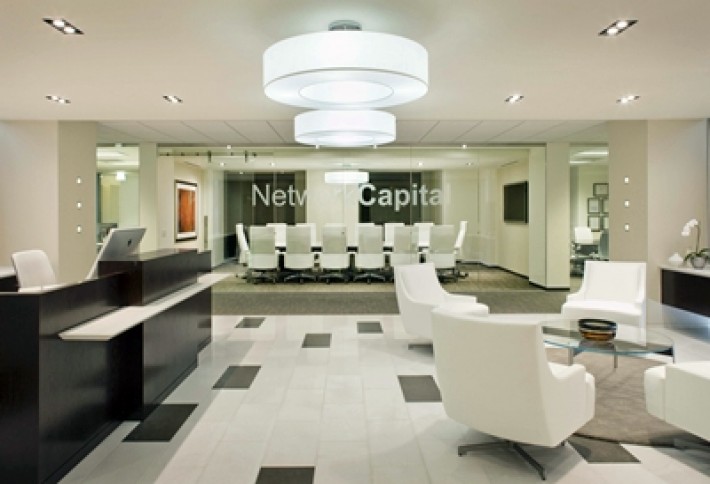 We were taken with the gleaming lobby of Network Capitals newly redesigned space in Irvine, which reminds us of the space station set in 2001: A Space Odyssey, and not much is cooler than a Stanley Kubrick set. H Hendy Associates did the redesign.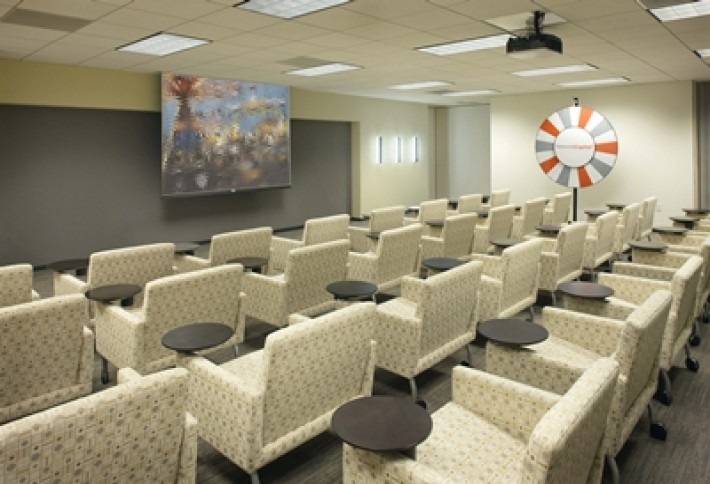 Nework Capital is an Irvine-based mortgage specialist thats benefited mightily from the surge in refi volume. Its teaching room seats look pretty comfortable, but the room also has a feature not many others have: a spinning wheel-of-fortune.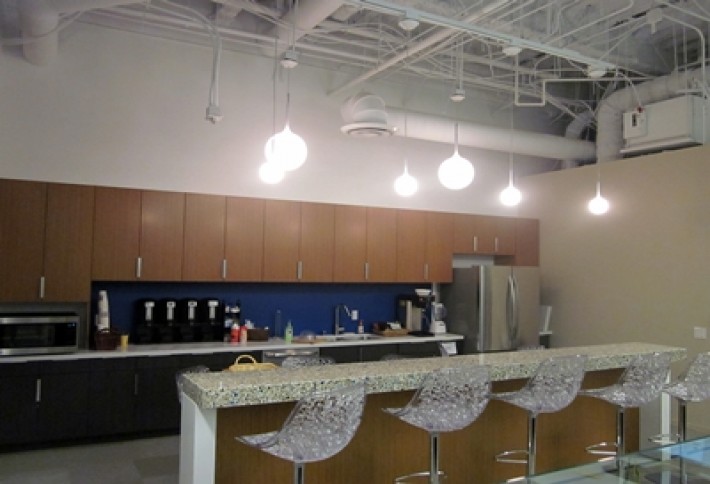 Napoleon, one-time CEO of France, said that an army travels on its stomach. Things might not quite be the same for modern corporations, but we know that company kitchens are pretty important. Voits kitchen at 2020 Main St in Irvine was created during remodeling in 2011. It looks good for some face-to-face conversation over coffee first thing in the morning--if not plotting to take over the world, at least to get a bigger piece of the CRE pie. Voit is updating all of its regional offices.