News
Cool Cribs: The Sequel
Last months cool cribs attracted more cool submissions, so its time for Cool Cribs II. (SoCal pretty much invented the sequel, and who are we ignore a good franchise?)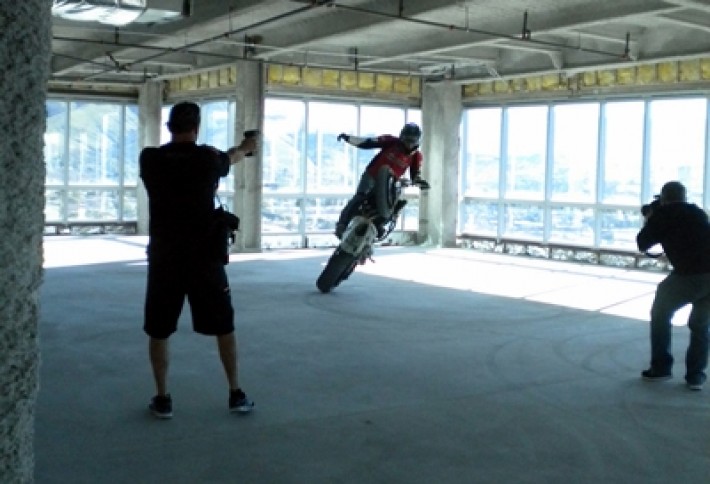 This might look like an ordinary case of motorcycling through the unfinished floor of an office building while people take pictures, but theres a method to this particular madness. The tracks made by the motorcyclists derring-do will become permanent parts of the design of the floor, as seen below.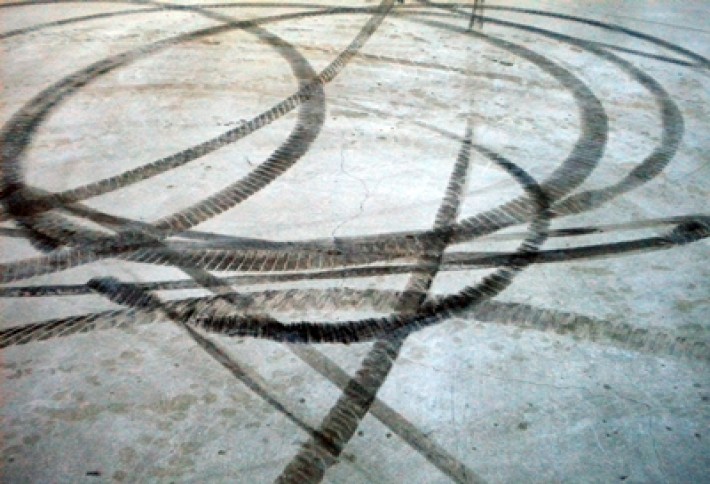 Who wants permanent tire tracks as part of the office floor? Monster Energy Corp, whose new HQ is currently under way in Corona, which will feature design elements that spotlight our brand and provide an engaging space for employees, athletes, and musicians, according to Monster facilities manager Sarah Thunstrom. (It'd be way more daring if they had the motorcycle there after the buildings 500 workstations are in place.) H Hendy Associates of Newport Beach is handling the design.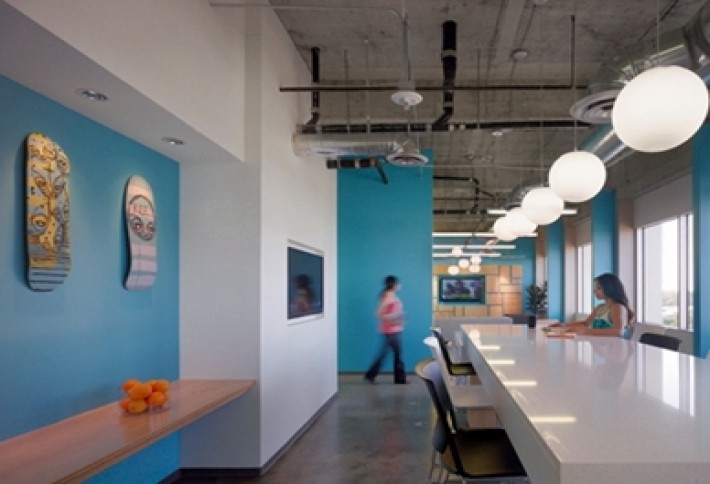 TechSpace, which offers space for tech entrepreneurs, recently opened its third SoCal location in Costa Mesa. The space has a nontraditional layout designed to appeal to millennials; by itself, that isn't enough to be cool any more, but some of the details are pretty neat, such as the surf- and skateboard objets dart here and there on the walls. Each floor also has a predominant color scheme, in this case blue (the ocean), while the others are chaparral green (the landscape) and bright orange (SoCal sunshine). Ware Malcombs Irvine office did the design.