News
New York Power Women 2018: Rockefeller Group Senior Vice President Megumi Brod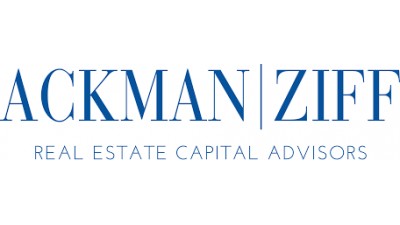 Evan Zimmerman/MurphyMade (Courtesy of Megumi Brod)
Megumi Brod, Senior Vice President, Regional Development Officer, Northeast Region at Rockefeller Group
Bisnow: What keeps you in commercial real estate and what makes you want to come to work each day?
Megumi Brod: I love that real estate development is so multifaceted. Working primarily in residential development, I never know what kind of challenge I am faced with when I come to work each day. One day, I could be working on due diligence items related to a site we are interested in buying, another day I could be negotiating a JV contract, and another day, I could be picking out wall covering for a residential lobby or amenity floor. I learn so much from the various stakeholders in each deal and it is so interesting for me to see how the various disciplines interact to develop and build the best possible building.
Bisnow: Have you had mentors over your career? Who are they and what influence did they have?
Brod: I have had many mentors over the years. It's hard to name one particular person because so many people have affected my professional life and allowed me to be the person I am today. Some were men, some were women, some were older and some were even younger than me. What I learned from the various people in the industry is that relationships really do matter, especially in real estate. I value and try to build on relationships with industry friends and colleagues. It's a small world and we run into the same people all the time. It goes a long way if they think you are smart, honest and driven. I always say "it's not about who you know, it's about who knows you!"
Bisnow: What's the one thing you would change about the industry and why?
Brod: I feel that the industry (not just real estate, but in general) tries to pigeonhole people in types of roles or asset type at a young age. Very few companies can and do take the long-term approach of allowing their people to learn multiple disciplines within real estate and grow.
I think it's so important to understand the big picture in real estate; everything from real estate finance, leasing, construction, asset management, brokerage, marketing, etc. I believe that there are so many ways to come into the industry, and even if you wanted to become a developer or an asset manager or an investor one day, there isn't the "one and only path" to get there. For the sake of developing the next generation of talent in our industry, I believe we would be better served by having an open mind and a longer-term view when developing talent.