News
New York Power Women 2018: Ackman-Ziff Managing Director Marion Jones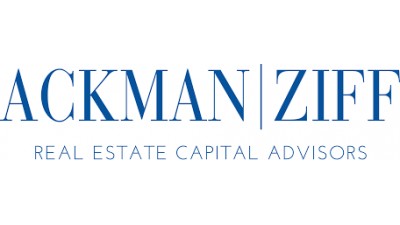 JLL's Marion Jones and Greater Jamaica Development Corp.'s Hope Knight at a Bisnow event in 2018
Bisnow: What keeps you in commercial real estate and what makes you want to come to work each day?
Marion Jones: I love buildings and cities, and I especially love the left brain-right brain interchange involved in analyzing and selling real estate. My team is smart, dedicated and fun. Together we are building a best-in-class sales group at a 90-plus-year-old capital markets firm. Our sales team's thesis is that the middle market is underserved when it comes to sophisticated advisers, and our mantra is "institutional quality to the middle markets."
Everyday we pivot between long-term family owners, user owners and private equity types. We are nimble but everyone gets the same top-tier treatment. The diversity of our client base makes work really fun. Last week, I took a meeting in a warehouse in Brooklyn and left with numerous gifts, small tokens manufactured by a potential client. The next meeting had us overlooking swathes of NYC from a tony developer's office in the sky. Then I randomly ran into an old acquaintance who was a White House staffer in the last administration on the streets of the South Bronx. I love the contrasts any given day can provide. It is a big broad world, and a very small world, at the same time.
Bisnow: Have you had mentors over your career? Who are they and what influence did they have?
Jones: Yes, I have had several mentors at different times in my career, some have been my bosses and a few have been my clients. I worked for Darcy Stacom early in my career, and she continues to inspire me.
Others include Peter Hauspurg, Daun Paris and Simon Ziff. Sometimes a mentor is someone you can call for advice. More often, a mentor is someone special whom you can study up close.
I think if you are fortunate enough to spend time around high-quality industry leaders, you can learn a little bit about the way they approach things just by observing and listening. If you can understand the way they think and the way they problem solve, if you can mentally walk a mile in their shoes, you will be a stronger professional for it.
Bisnow: What's the one thing you would change about the industry and why?
Jones: I actually think we are in the middle of some rapid changes and major disruptions as we speak! From awareness around social issues to tech interventions to influences of the shared economy, the world is a different place than it was even last year. I like change because it creates opportunity. This is a very exciting time.