News
New York Power Women 2018: Invesco Real Estate Director Of Asset Management Lesley Lisser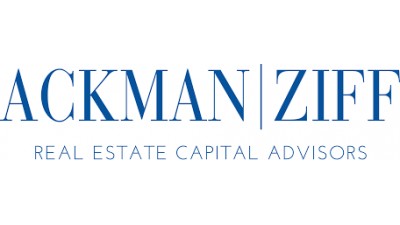 Courtesy of Lesley Lisser
Invesco's Lesley Lisser with her husband and daughters
Bisnow: What keeps you in commercial real estate and what makes you want to come to work each day?
Lesley Lisser: Besides enjoying the people and getting to touch great real estate, I come to work with the goal of trying to do one meaningful thing a day to create value and earn my paycheck. I learned that in 1994. I've always paid it back by telling it to the people I mentor. I try to mentor young women and men and teach them the things I've learned. There can be problems, or days when you are just writing or doing reports and getting information. But that's part of the role of an asset manager.
You've got to have balance. It's reporting-heavy, but it's also creative and entrepreneurial. You are the eyes and ears of your investors. As I have gotten older, I realized that my past experience really pays off. There is rarely a problem that comes up — and they always do — that I don't have some familiarity with. You talk about getting older, and sometimes you feel less relevant. But you can apply your experience to all new things as well.
Lastly, I recently became an empty nester and realize this is my time to push my career to the fullest. 
Bisnow: Have you had mentors over your career? Who are they and what influence did they have?
Lisser: My old bosses, Andrew Davidoff, Frank Lively and Robert Sass, have been my mentors. They pushed me hard but I am thankful they believed in me and gave me the opportunity to develop my asset management skills. They also allowed work-life balance while I was raising my children, which I really appreciate, especially looking back on how fast time flies.
I never had a woman mentor. But the women my age, my peers, eventually became my mentors. They were a support system, but the people I learned from were men. Now, I have a great network of women, work colleagues and senior members at Invesco to help guide me. Most importantly, I have always had my husband, Dan Lisser, to help bounce ideas, problem solve and support me.
Bisnow: What's the one thing you would change about the industry and why?
Lisser: One of my daughters will be entering the business in a year and is currently interning for one of the other honorees. I just want her to be able to go after opportunities quicker than I did and have more opportunities by being treated equally.