News
New York Power Women 2018: Olshan Properties CEO Andrea Olshan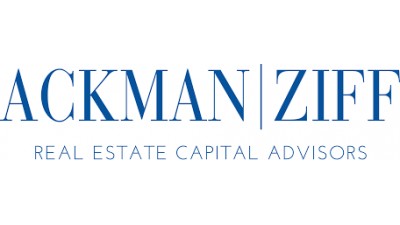 Every year, more and more women make their imprint on the commercial real estate industry in New York City. It's the most competitive market in the country, and the people who succeed in this city — men and women — are among the most ambitious, talented professionals in the world. But the women stand out: in still-mostly-male CRE, the women who have reached the highest levels deserve extra recognition. That's why Bisnow is honoring dozens of these industry titans at our New York Power Women event July 12, and giving them a chance to discuss their jobs, mentors and the industry at large in a series of special edition newsletters.
Bisnow Archive/Cameron Sperance
Olshan Properties CEO Andrea Olshan at Bisnow's National Retail Series East Coast, April 4, 2017
Bisnow: What keeps you in commercial real estate and what makes you want to come to work each day?
Andrea Olshan: Our business is so dynamic; we are diversified in terms of product type, as well as geography, so something is always happening in one of our sectors (retail, commercial or hotel) or in one of our markets around the country (east of the Mississippi). I also love the tangible nature of real estate: every day we make a difference in how people live/work/shop/travel or enjoy their free time. Our mission statement is "Building Value Together" for our partners, our team, our properties and our communities. Real estate is unique in the impact it can make in particular neighborhoods or whole regions. It is the ability to make this larger impact that keeps not only me, but our whole team invested in what we do every day.
Have you had mentors over your career? Who are they and what influence did they have?
Olshan: My first and most important real estate mentor is my father, Mort. My father taught me that a strong value system must inform everything you do, especially your business and how you treat the people you work with. He is the ultimate role model for a strong work ethic, attention to detail and focus on fundamentals. He also showed me the joy that is possible when you build and operate a platform that has core values and cares about the impact it is making.
Lynne Sagalyn, who so generously advised my thesis when I was still an undergraduate at Harvard, supported my application to Columbia Business School and then as my beloved Columbia Business School real estate professor taught me the nuts and bolts of real estate.
Her wisdom in teasing out both the quantitative and qualitative aspects of a case, and showing us how to think through difficult transactions often with difficult parties, gave me the solid foundation for my investment decisions today. Lynne has always been my real estate fairy godmother, visiting me at just the right times and advising me through the challenges I have encountered as I grew our business and grew in the business.
Wendy Silverstein is also a critically important mentor to me. She is fearless, wise, kind, protective and supportive. I go to her with questions about everything from how to incentivize employees in a down cycle to how to raise caring, grounded children when your job keeps you at your office more than at home. She is also a lot of fun and a true role model for all women for how to make the time to support and mentor other women in the field. I always know she is in my corner, and I am always grateful for it!
Bisnow: What's the one thing you would change about the industry and why?
I would love to see more diversity of leadership in real estate. While we have made progress, there is still much room for growth in this area.
Register now to attend Bisnow's New York Power Women event July 12.