News
New York Power Women 2018: Beckerman Executive Vice President Christa Segalini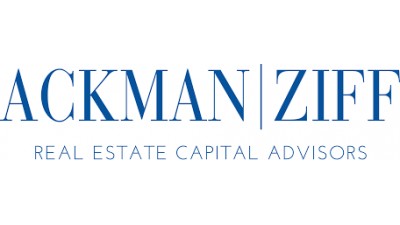 Courtesy of Christa Segalini
Beckerman's Christa Segalini
Bisnow: What keeps you in commercial real estate and what makes you want to come to work each day?
Christa Segalini: Commercial real estate is a dynamic industry that touches every aspect of people's lives, from how we live and work to how quickly we're able to receive the groceries we ordered online. My role is to help companies find and assert their voice in the conversation about the many factors impacting CRE today, and what the industry can and should expect moving forward. My team and I get to work with some incredibly smart, forward-looking companies that are rethinking the business of CRE through innovation in development, design, technology and services.
It's rewarding to help these companies find new angles and platforms to tell their story, and by extension, educate the industry and other stakeholders in the process. One of the best things about Beckerman is that we employ a lot of young professionals, many of whom are learning about CRE for the first time.
They are coming into the industry with a different perspective on things like the day-to-day impact of technology and how they want their workplace to look and function. Having that next-generation perspective in the room ensures that we're always strategizing ways to help our clients take their ideas and businesses into the future.
Bisnow: Have you had mentors over your career? Who are they and what influence did they have?
Segalini: I entered the CRE industry when I was 24, with no prior industry experience and no formal education of any direct relevance. I had previously worked as a journalist, so I had strong writing skills and a good foundational understanding of what makes something newsworthy. But, I didn't know the first thing about how the CRE industry operates. My first real mentor in the industry was Michael Beckerman, who founded Beckerman and is now the CEO of The News Funnel and CRETech.
I learned many very valuable lessons from Michael, but one in particular that always stuck with me is the importance of becoming a student of your clients' businesses, going beyond their market strategy to really understand and appreciate what drives their decision-making on a personal and professional level. You can't tell your client's story effectively if you don't know what motivates them. I'm really fortunate, because I also have a mentor in Beckerman's current CEO, Keith Zakheim.
With Keith, there's always a voice encouraging you to push yourself out of your comfort zone, which has reinforced that it's OK to make mistakes, as long as you take the time to learn from those mistakes and continue to challenge yourself with new, more ambitious goals.
Bisnow: What's the one thing you would change about the industry and why?
Segalini: As a real estate communications professional, I see myself as operating in two industries: CRE and PR. I'm involved in the hiring process at Beckerman, and because we have experienced a lot of growth, I interview communications professionals all the time.
One of the most unfortunate things I hear too often about typical PR agency life is that the prevailing mentality at many firms is that as long as clients stick around, the PR professionals themselves are expendable and replaceable. This not only demoralizes PR professionals, it also undermines the relationship between clients and their PR agencies.
At Beckerman, we see ourselves as seamless extensions of our clients' internal teams, and true partners to their business. That relationship only succeeds when the PR professionals managing that relationship are empowered to be direct and candid with their clients, knowing that their agency has their back. We know and hear all the time that our clients benefit more from this type of service; no one wants to waste money hiring a yes-man.