News
New York Power Women 2018: Marino PR Senior Vice President Cara Gentile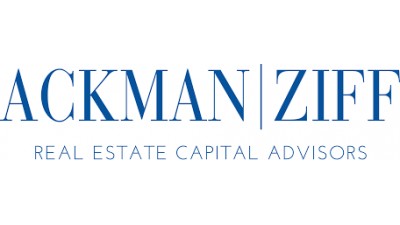 Bisnow: What keeps you in commercial real estate and what makes you want to come to work each day?
Cara Gentile: There's always something new and different to talk about and promote, whether it's a property in an emerging market, a sale or lease that's worthy of headlines, or the interesting people behind some of the city's biggest real estate deals. With so much happening every day in commercial real estate, I find that I'm always learning something new and the variety of projects makes it fun to come to work each day.
Not to mention, it's still a thrill anytime we land a great media placement or make an important business connection for one of our clients. The excitement of that success always keeps me coming back for more.
Bisnow: Have you had mentors over your career? Who are they and what influence did they have?
Gentile: Yes, I've been lucky to have fantastic mentors. What's unique is that my most influential mentors are also family members! Being a family-run agency, my father, Frank Marino, our founder and CEO, and my brother John, our chief operating officer, and others at the agency have been significant influences and career mentors in my nearly 20 years in PR. My father instilled in me the meaning of going above and beyond for clients, the value of integrity, the importance of protecting reputations, and especially, when you've got a good story, it often takes "dogged determination" (one of his favorite phrases) to make sure it gets told.
My brother's influence has helped shape my views on the future of our industry, the importance of staying competitive in a changing media landscape, and how we can continue to evolve and offer services that help our clients build their image. In addition, I have been inspired by the many women in commercial real estate who've broken the mold and become leaders in their field.
Bisnow: What's the one thing you would change about the industry and why?
Gentile: I'd like to see the industry embrace change and innovation and be more forward-looking. One of the reasons why the industry isn't more diverse is that it has been slow to adapt to new ideas. In such a competitive world, I think all industries need to find ways to innovate or they will become obsolete. I'd also love to see the industry branch out and become more mainstream. There are so many interesting stories in the real estate world which could be of interest to broader audiences. New York is a real estate town after all — not to mention a significant driver of the economy — and there are many more stories worthy of being told!