News
What 1% Vacancy Means for NYC Apartments
Only in New York.Developers still aren't building apartments even though vacancy is just above 1%. Thanks to high land prices, condos are all that's going up, and so rents will just keep rising.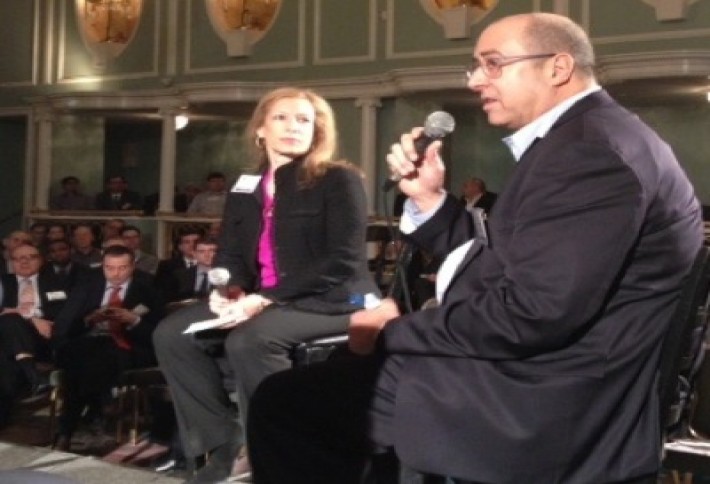 Yesterday, 550 came to our Multifamily Summit at the Hilton New York. Invesco Real Estate's Todd Bassen (whom we snapped with Herrick Feinstein's Belinda Schwartz) says ground-up rental development just won't pencil at today's land values and with no tax incentives. Rents can't rise infinitely on all properties, though. A 10% increase hits renters by necessity (eg, recent college grads) more than renters by choice. Luxury, then is where the rental growth opportunity is for investors. (Everyone ignores the third category, renters by nature, which consists mostly of '90s hip-hop groups.)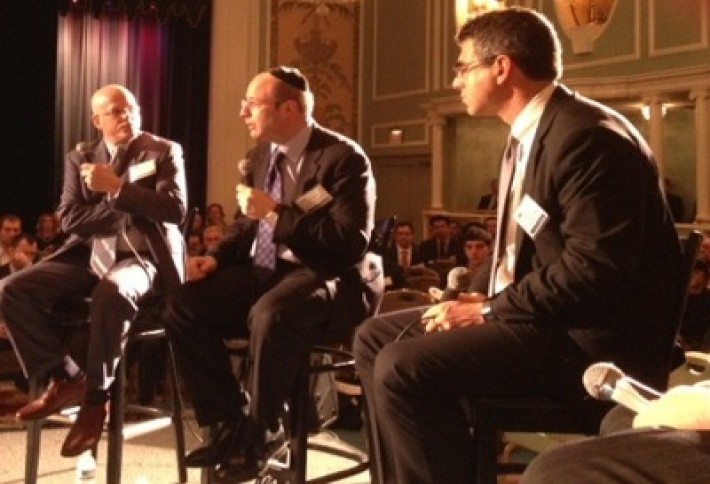 Eastern Consolidated's Alan Miller and Meridian Capital Group CEO Ralph Herzka (with New York Affordable Housing Preservation Fund president David Dishy) say there is some value-add rent-growth to be had. A unit at 89th and Broadway shouldn't be taking in $2,000/month, Alan says, adding that's what a studio in the East Village goes for nowadays.
Ralph (with tongue in cheek) says foreign buyers are overpaying, and so those families are selling. For individual condo units, too, foreign money is streaming in, he says, in part because NYC is only the eighth most-expensive city in the world for luxury for-sale housing.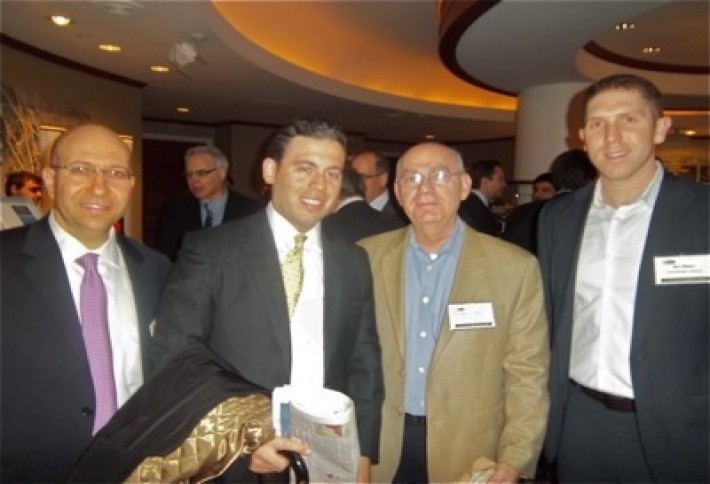 Ariel Property Advisors president Shimon Shkury (with colleague Randy Modell, Wasa's Steve Fishkin, and Vidaris' Ben Waller) says foreign investors are yield driven, but they've become more understanding of the NY market, comprehending that it takes a while to get a return and hold time may be five to seven years rather than the three they're expecting. If they need to practice patience, take 'em to the line at Shake Shack.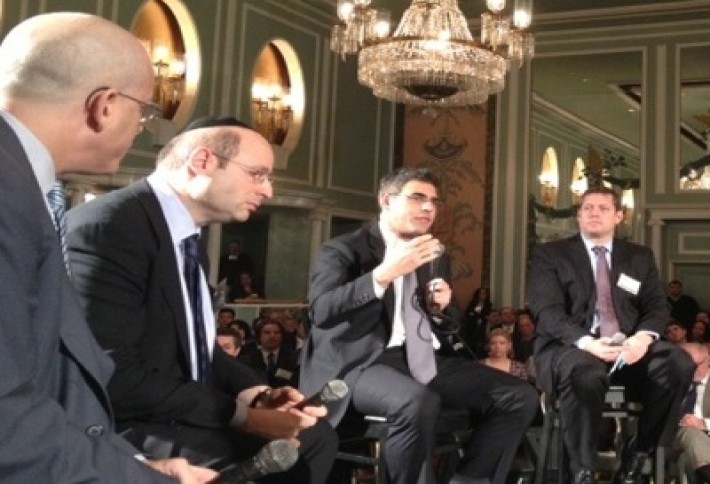 High Manhattan rental rates benefit outer boroughs, David says, considering young people moving to the city head right for Brooklyn, assuming they won't be able to afford Manhattan. And moving to the city they are.Centerline Capital Group's Steve Cox (right) has youngsters from Mississippi to Maine working for him. This is where the jobs are, he says, and with that kind of demand, he contends, rents will keep rising.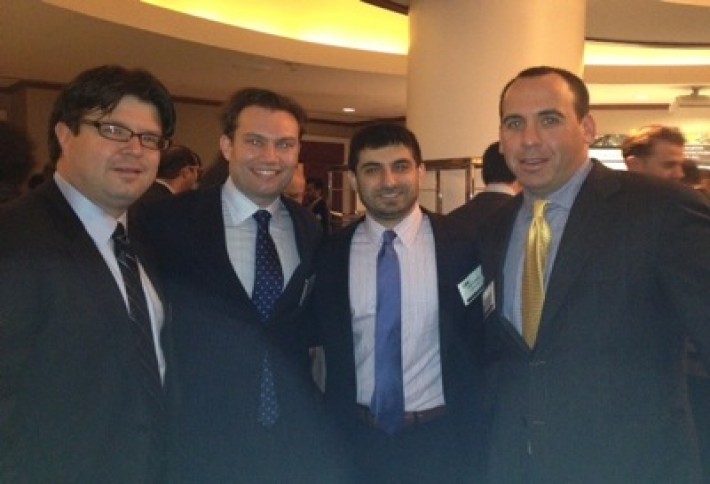 Enough real estate pros for the life cycle of a property: Belkin Burden Wenig & Goldman's Craig Price (the lawyer), Choice New York Management's Michael Feldman (the property manager), Ackman-Ziff's Andy Feinberg (the finance guy), and Fidelity National Title's Tim Oberwegger (who tees up deals, he says, so he can do the title). Andy tells us he just closed a deal with 20-year money from a life company and that lifers are going long to compete against banks and CMBS, which are active but simply can't offer multiple-decade loans.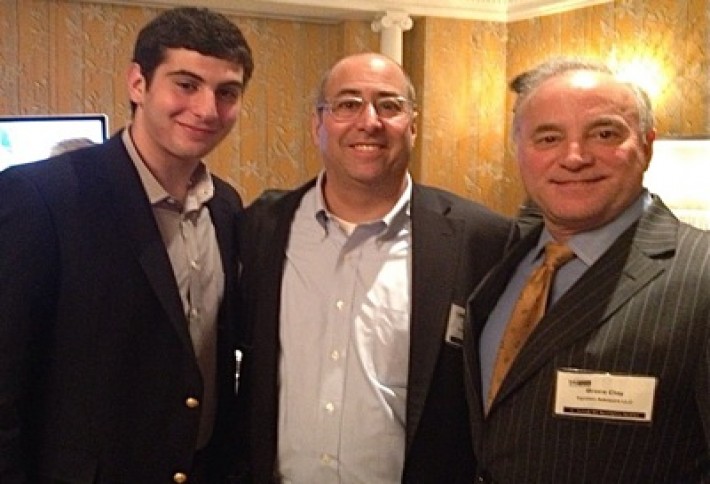 Who needs MTV Spring Break when you can accompany your dad to a 7am work event? Emory student James Bassen joined his father Todd and Avenue Real Estate Associates' Bruce Clay for some real-life education and post-event networking.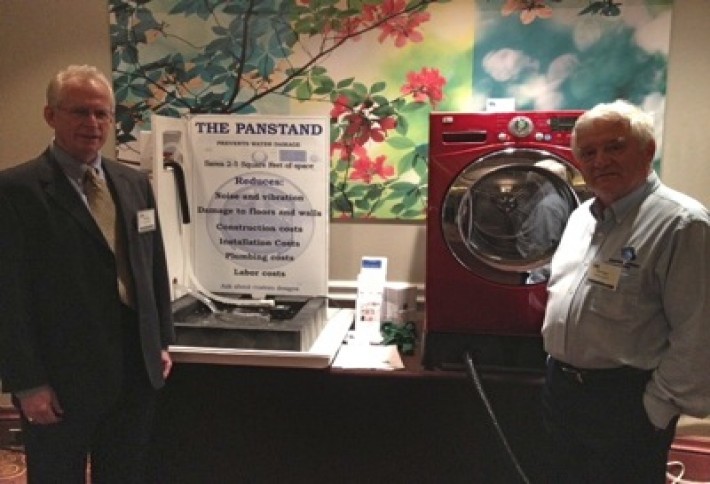 Our sponsor Creative Laundry Systems' Mike Burk and Dan Hayes showed us it is possible to put washers and dryers in high-rise units. Its front-load machines don't require venting to the outside. And the drainable Panstand eliminates the condensate drain for better leak protection, and takes less floor space. Plus installation and service each becomes a one-man job with the help of a Shop-Vac. More from our sponsor here.
There ought to be a Moonlight Saving Time. Send ideas and suggestions toamanda.metcalf@bisnow.com.