News
The Hippest Hotels in New York (#9-17)
Yesterday, we started the countdown on Bisnow's 25 Hippest Hotels of NYC. (You can read the first installment here.) Yes, we know we're mixingapples and oranges in terms of price and style, but our mission here is to report buzz, not Michelin stars. Kind of like Vanity Fair's Power list might name Rubert Murdoch No. 1 and Angelina Jolie No. 2. Except think of all these hotels as Angelinas.
9) Dream Downtown, 355 W 16th St, Meatpacking
When Google bought 111 Eighth Ave for $1.8B, and Chelsea Market and the High Line boomed, and companies like Nike, WebMD, and EMI sprouted nearby, this may have become the citys most obvious location for something hip, and Chatwal provided it. Yes, we know it can look staged and over the top: cabanas and 6,000 lbs of sand, a transparent lobby ceiling to see swimmers in the pool above,nautical windows in the rooms, and the DJ-driven Marble Lounge in the lobby and rooftop PH-D bar that are impossible to get into. (Although the cool new Cherry sushi spot adds a certain refinement.) But there's no denying that the crowds say: Bring it on!
10) Pod 39, 145 E 39th St, Murray Hill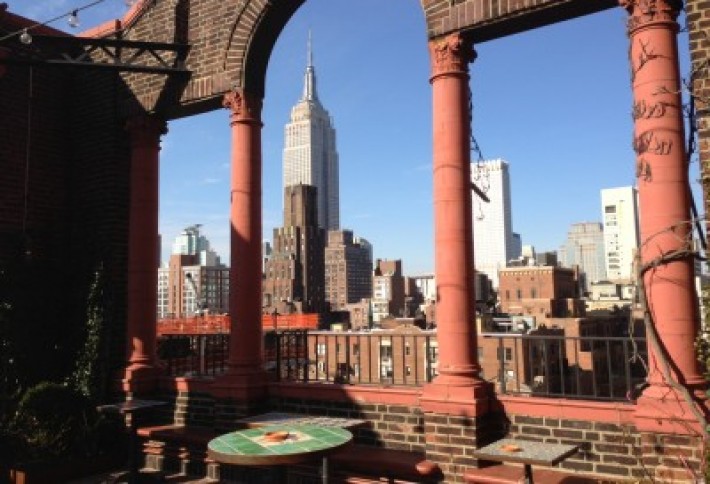 Its sister hotel on 51st may have pioneered the form years earlier, and Yotel may draw on a bigger canvas, but this former Salvation Army hostel that opened last summer is the place that's bringing chic budget mainstream. Just a couple blocks from Grand Central, its sprawling common areas look less like dormitory cafeterias and more like stylish clubs, with access to the rooftop bar we snapped above and fancy culinary offerings like pork belly pozole and crispy pig ears from April Bloomfield's Salvation Taco. In short, a magnet for networking, drinking, and laptopping, where guests can ply room savings into more memorable F&B.
11) The James, 27 Grand St, SoHo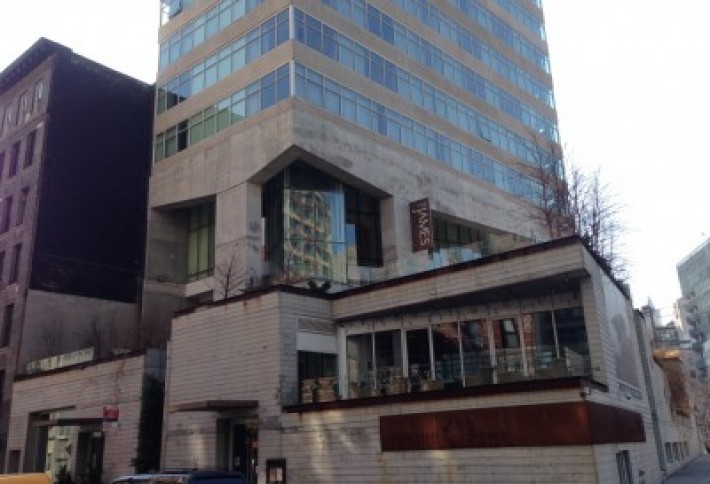 This Chicago-launched brand symbolizes hotels (think also Chelsea's Americano and Eventi) that merge the concept of oasis with the appealing urbanity around it: the first two floors a cavernous David Burke Kitchen and outdoor dining garden; a third-floor Sky Lobby with 30-foot windows overlooking a bustling Sixth Avenue; the Jimmy rooftop bar and pool deck with endless lines at night for its music and 360-degree views of the city. Brack Capital and Denihan have created a community vibe via local art, complimentary bicycles, appealing DJs, and the motto luxury liberated that sounds SoHo cool and makes the 21-story tower seem less like a fortress and more like a perch.
12) SoHo House, 29 Ninth Ave, Meatpacking
The uniqueness of this hostelry is that, as a private club for creatives, its so cool its by invitation only. On the other hand, if youve got the dough to stay at some of the other hotels on this list, chances are you know someone who can get you in here, and then you will be hip by definition, since this is a venue whose clients define the word by their very presence. Not surprisingly its largely owned now by SoCal grocery magnate Ron Burkle, who's also an owner of NoMad and Morgans and, as a former pal of Bill Clinton, a longtime keeper of cool.
13) Mondrian SoHo, 9 Crosby St, SoHo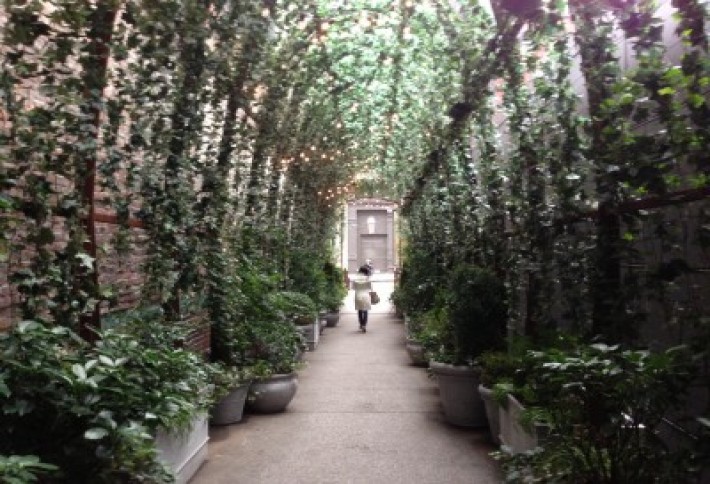 This would be a noted place even if it were only the latest expression of "Morganism," the revered granddaddy of hip hospitality, and symbol of Ian Schragers shoulders upon which this whole list stands: the Morgans, Royalton, and Hudson hotels. But its so much more, starting with the fact that that unlike the others it actually puts its name out front (albeit so small you probably wont see it). And the bold public spaces the group was always known for now include a huge open dining dimension, forests of greenery, and outward-facing glass exteriors rather than inward-focused marble and granite.
14) The Mercer, 147 Mercer St, SoHo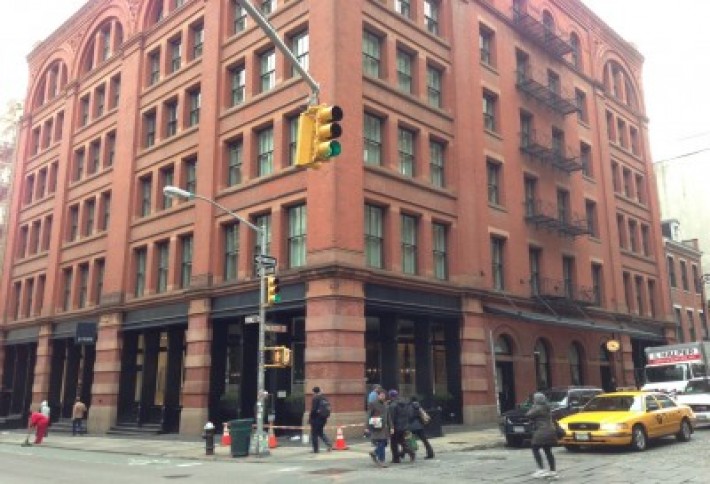 Although its been around 12 years, the fact that this temple to down-home luxury still reigns is seen not only in continuing A-list patrons like Crowe, Penn, and Pacino and the precedent it created that five-stars can be located downtown, but also because its pathbreaking style inspired so many others. For example: in the Greenwichs premise that a hotel should resemble a house and that hipness can be high end; and in the fact every boutique touts attention to detail and personal service. On the other hand, it still carries no sign, safely assuming that everyone it would want to know about it, does.
15) Gansevoort Park Avenue, 420 Park Ave, Murray Hill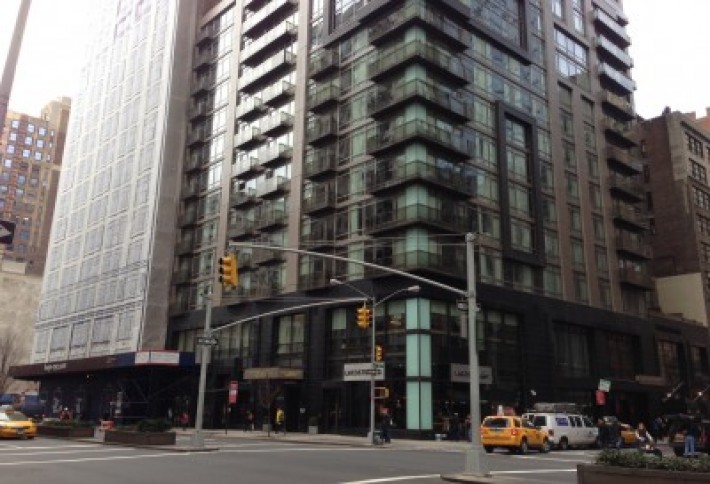 Its older siblings in Meatpacking and Miami (the latter which converted a year ago to a Starwood Capital property) are owed a huge debt of gratitude for taking the W sort of style to a new level--not just dim lights, lobby scene, big bar, and sexy style, but a resort experience (including world-class food and spa) integral to the brand. The Gans Park Ave has somehow managed to create a special tranquility yet also remained faithful to its original raucous vision, as exemplified in NYs first all-season pool on its rooftop, with a signature enchantress at the bottom, crowds, and enough noise on weekends to cause complaints from neighbors so they know they must be doing something right.
16) Andaz 5th Avenue, 485 Fifth Ave, Bryant Park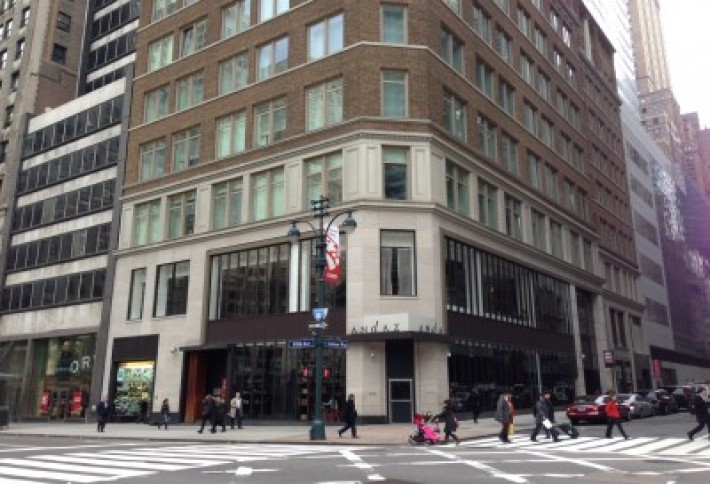 This pick is for those of you who think that corporate cannot be cool, and that a hip brand (in this case, Hyatt) is an oxymoron. Of course, its parentdoesn'tvisibly embrace it much more than Toyota does Lexus, but we think it works--from the big open square registration desk in the middle of the lobby, to the sleek dining areas, to the murals from local artists they encourage you to tweet about. So successful that the concept is heading to Wailea, Amsterdam, Napa, Shanghai, West Hollywood, and Costa Rica. And has inspired major imitators, or at least experiments, like Hilton WIT and Marriott Edition. Plus a sister Wall Street location.
17) The Out, 510 W 42nd St, Midtown West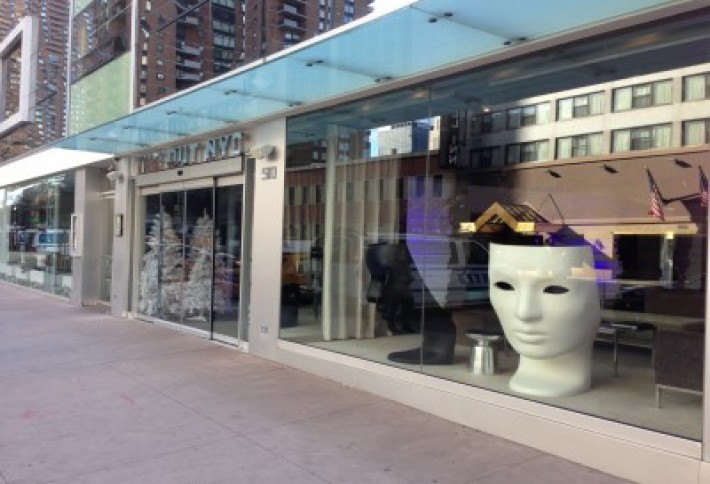 As gay-friendly hotels have become commonplace, heres a twist: the first NY gay hotel that bills itself as straight-friendly. The brainchild of former Salomon Bros derivatives manager and now Parkview Development co-founder Ian Reisner, its intended as a vehicle to reach a much broader market segment and in the process enrich the experience of both. It features a nightclub and cabaret with the presumably double (or triple) entendre moniker XL, not to mention the hotels almost irresistible motto: When you stay at the Out NYC, great things will happen.
Make sure you're subscribed to our national hotel edition to see the finale of NYC's hippest hotels this Friday. Comments? Email HippestHotels@Bisnow.com.