News
One Big Happy Office Market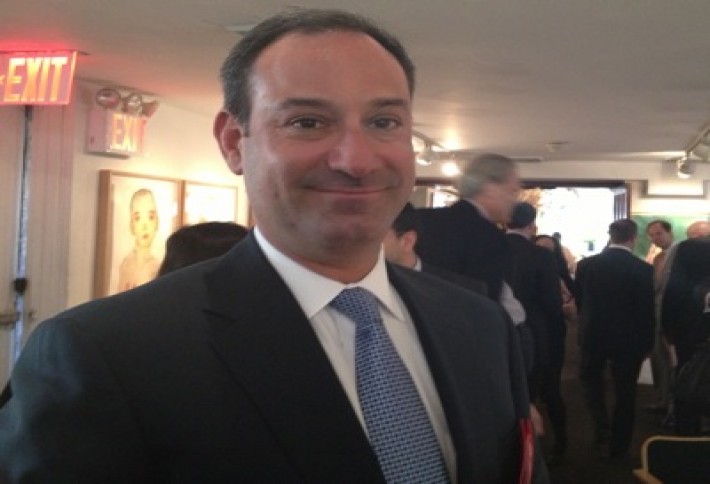 The Berlin Wall is down, says Cushman & Wakefield's Andy Peretz of the Canal Street demarcation that historically kept financial tenants to its south and creative tenants to its north. (Mr. Gorbachev, tear down this symbolic parking meter.) He also says some of the tech/media tenants that frequent Midtown South are going Downtown--a bargain with $45/SF for Class-A and high concessions--but more so, finance is willing to head north. That tenant base went from 0% of Midtown South leasing in 2003 to 7% in Q1 '13. Andy's big on the decade comparison, perhaps as a reason to mention that today is his 10-year anniversary at Cushman & Wakefield. We snapped him this morning, celebrating at breakfast with colleagues and reporters at Michael's.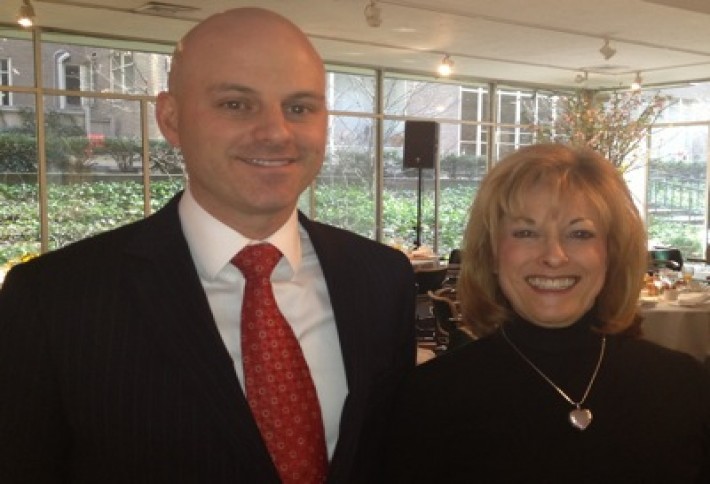 We also snapped new C&W tristate prez Ron Lo Russo and tristate COO Suzy Reingold. Ron says Manhattan office vacancy (9.1%) is near equilibrium (7% to 9%), but 8% is when the market starts moving, and that would require 8M SF of absorption this year. Tenants are on the market for 15M SF (up from 10M SF last year), but lots of new supply is coming online, so while Cushman thinks leasing will pick up over the year, that magic number isn't likely.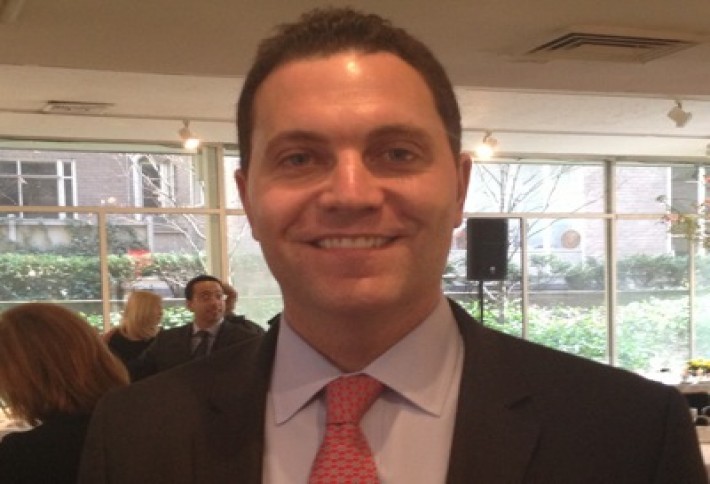 Michael O'Neill says availability is in the double digits in the hottest retail markets (Madison, Meatpacking, Fifth Avenue). What gives? Asking rents are so good that investors are manufacturing more inventory to capitalize on them by acquiring properties, terminating or buying out leases, and in the Meatpacking, developing or redeveloping. And in SoHo, asking rents are at a record $423/SF, he says, $110/SF higher than just last quarter.
How's Q2 been treating you so far? We've been treated to one breakfast and two lunches so far. Email amanda.metcalf@bisnow.com.