News
Ofer Yardeni's Simple Investment Philosophy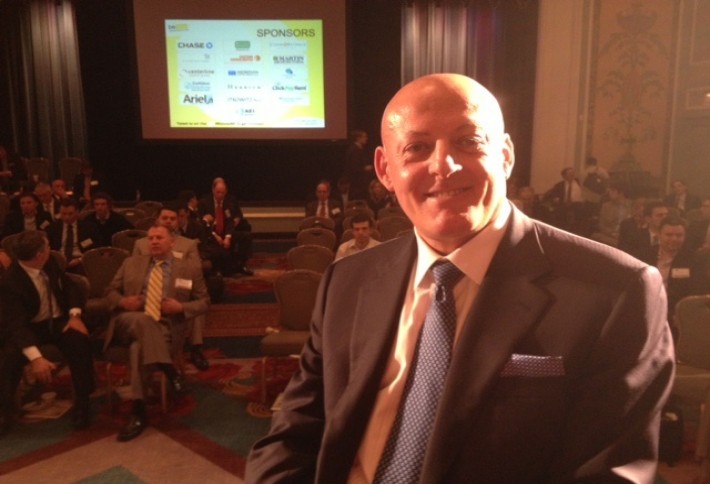 Stonehenge Partners CEO Ofer Yardeni buys only properties he can see himself living in--which, by the way, means only in Manhattan, he told panelists at Bisnow's 4th annual New York Multifamily Summit Tuesday. The hottest areas in his portfolio: Greenwich Village and Chelsea. He expects 8% rent growth each of the next three years. Ofer also makes a compelling argument that Manhattanites spend so much time outside the house that they create less wear and tear on their units and use less utilities. (Yeah! Landlords should be paying us every time we're at happy hour in the Meatpacking.)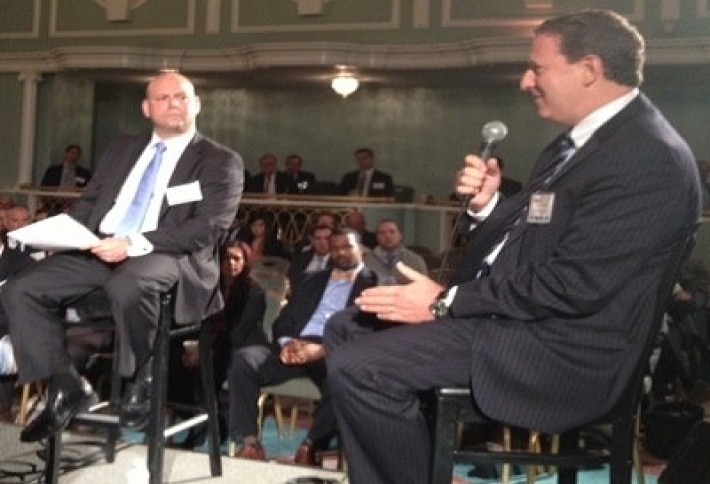 Alchemy Properties prez Ken Horn (right, with CohnReznick's Ron Kaplan) updated the crowd on the pair of defaulted residential buildings Alchemy bought since the downturn and has been converting into condos. The sales office for 35XV at 35 W 15th St opens next week, and pre-sales have been good. And at Sackett Union in Carroll Gardens, the 32 condos sold out in three-and-a-half months, and half the 11 townhomes sold based on floor plans.
The Cheshire Group's Jenifer Steig (with Jonathan Rose Cos CEO Jonathan Rose) says sales on her company's Philip House condo conversion on Lex between 88th and 89th are picking up (after a slow start in September) now that units are taking shape. Jonathan says pay-for-performance,social-impact bonds are around the corner.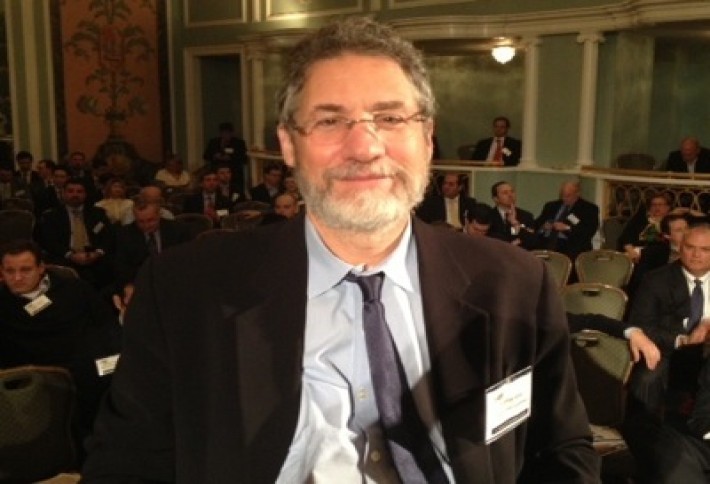 Jonathan has done deals with Goldman Sachs and Citi to buy affordable housing in big cities and green them. His mention at our event of institutional capital getting involved in affordable housing coincided with Community Preservation Corp's announcement that it secured $250M from Citi for the construction, rehab, and preservation of 6,000 low- and moderate-income units throughout the state. This includes $100M for the construction of 3,000 in NYC, boosted by the NYC Department of Housing Preservation & Development and the NYC Housing Development Corp. First up: $1.6M from CPC and Citi and $2.4M from HPD for the renovation of 20 units at 539 and 541 E 147th St,ownedbyWorkforce Housing Advisors.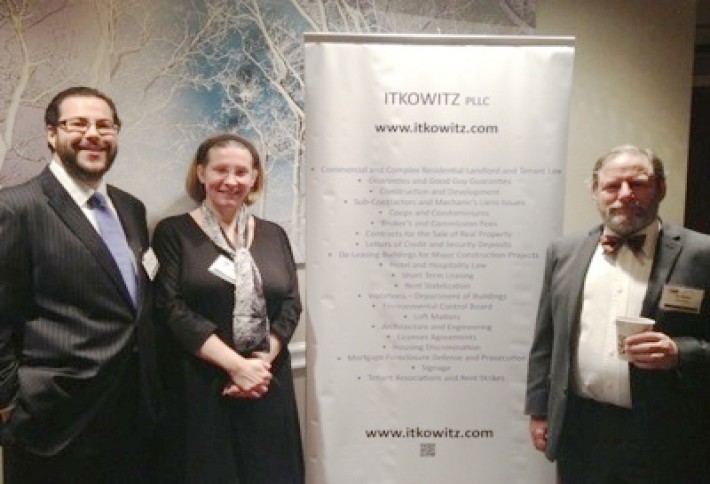 At our event, Itkowitz's Michelle Maratto (flanked by Stewart Wolf and Jay Itkowitz)revealed a new article, Finders Fees, Simple Strategies to Protect Your Returns." Michelle says when opportunity finders bring deals--in which property is a central feature--to money people, they're losing out on fees.That's because courts deem the activity to be brokerage, for which you need a license. Jay adds that in this hot market, it's more important than ever to take time on the front end to protect oneself from litigation. More on our sponsor here.