News
OMG It's Eli Manning!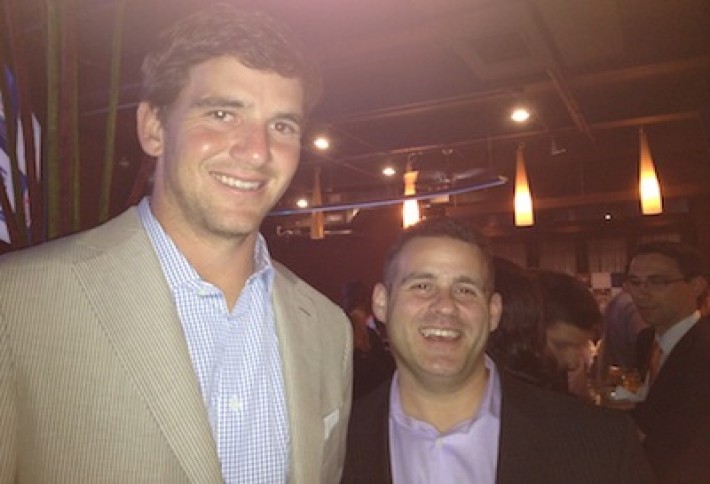 The Super Bowl-winningest Manning was among the big (and tall) names at Slate on Thursday for a celebrity billiards event benefiting fellow Giant Justin Tuck's R.U.S.H. for Literacy foundation. With Eli is a gentleman who wouldn't share his name--perhaps a Jets fan?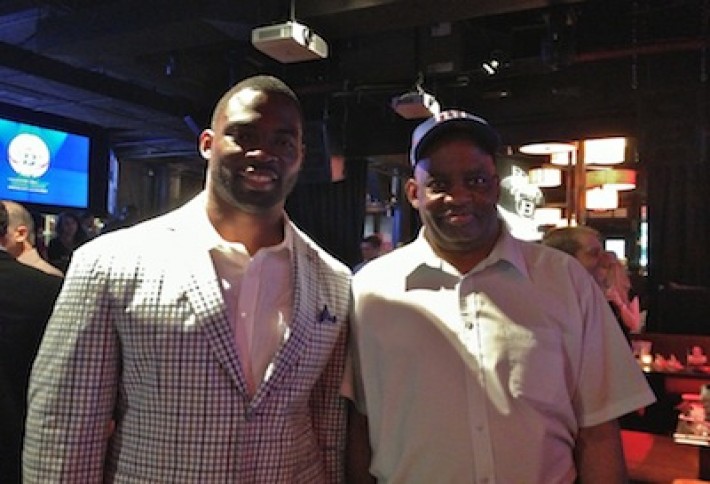 Justin found a man almost as tall as his own 6'5" and who claims to bleed blue: Askia El Amin. It's Justin's fifth time hosting and RXR Realty's fifth time sponsoring.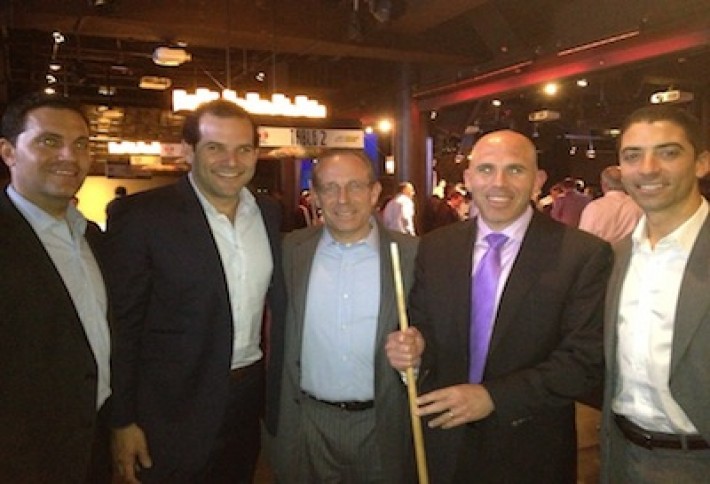 We also snapped Cushman & Wakefield's Mike O'Neill, CBRE's Scott Bogetti, RXR Realty's Bill Elder and CEO Scott Rechler, and CBRE's Sacha Zarba. Bill tells us RXR has scored two big tenant wins lately. Knoll gave a nod to Midtown, relocating from Google's 111 Eighth Ave to 50k SF on the second, third, and fourth floors of 1330 Ave of the Americas. The HQ and showroom has transformed the streetscape, Bill says, and the relocation is proof that tenants still go for Midtown. And RXR convinced the Centre for Social Innovation to expand its socially conscious company incubator from Toronto and open a 25k SF location in RXR's Starrett-Lehigh Building at 601 W 26th St. Bill tells us the space buildout finished a month-and-a-half ago, and the Centre is ahead of schedule on its occupancy plan.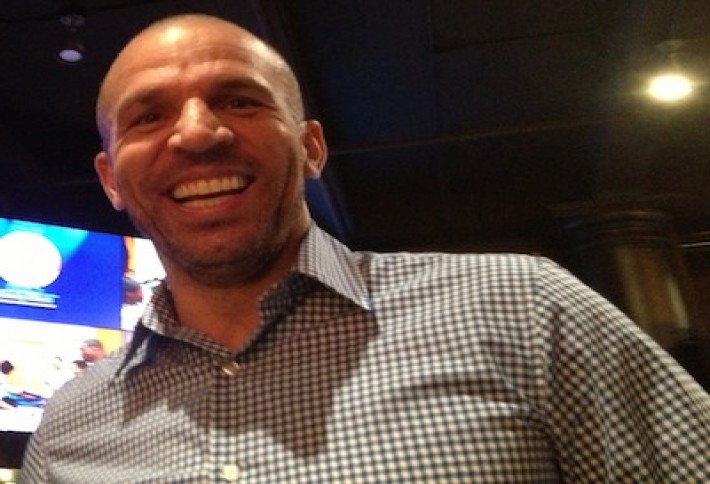 Winner of the best smile Bisnow snapped all night: the Knicks' Jason Kidd.
Jerome Bettis, if you're reading this, our camera ran out of juice before you got there, and we decided to leave so as not to cry when we met you and had no way to record proof. We know you were really looking forward to meeting us, and we're so sorry. Email amanda.metcalf@bisnow.com.