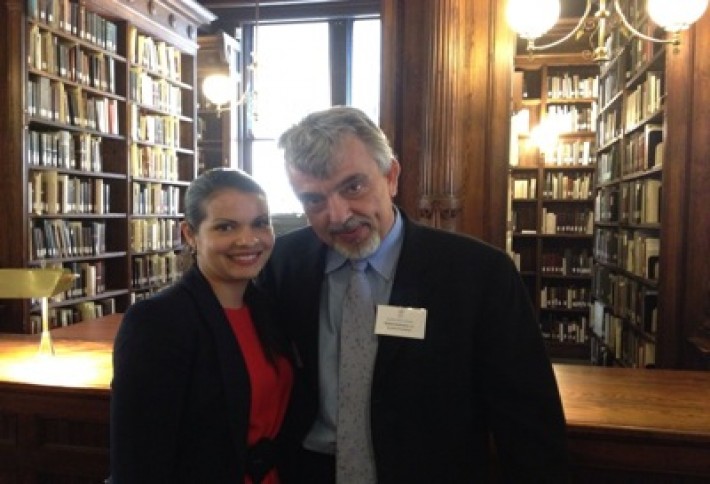 DUMBO's 1.2% office vacancy leaves no room for those hoping to join the hot creative-industry market, says Two Trees office and retail leasing head Caroline Pardo, whom we snapped yesterday with local architect Robert Scarano at a Brooklyn Real Estate Roundtable lunch at the Brooklyn Historical Society. Caroline says commercial momentum in Dumbo owes to existing tenants' growth. Office rents at its cheapest location, 20 Jay St, are $31/SF to $37/SF, up from $13 10 years ago. Retail availability is similarly scarce. The segments most demanding of space: restaurants, day cares, and preschools. When the 24k SF of retail in Two Trees' mixed-use Dock Street becomes available in spring 14, she says, she'll probably ask for $75/SF.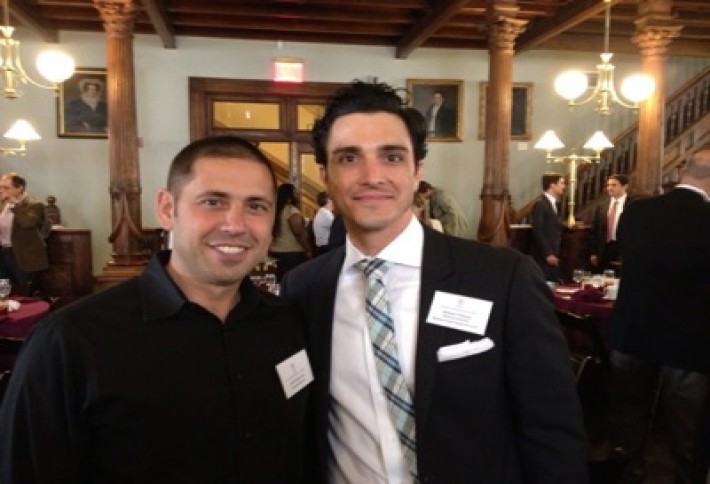 We also snapped Jared Della Valle, president of boutique residential developer Alloy, and Massey Knakal's Stephen Palmese. Demand for Jared's DUMBO projects is so high that 192 Water Street's nine condos (it also has a commercial block) sold out with no marketing for all cash. The 10 condos in Alloy's 185 Plymouth are so coveted that fellow students ask his daughter about them at school (he's keeping one for himself). Residential growth in this submarket, like the commercial growth Caroline mentions above, comes from existing residents. It's all about families, hence units as large as 3,400 SF, which, incidentally, cost less to build per square foot (fewer kitchens and baths than if Alloy put more units in the same building).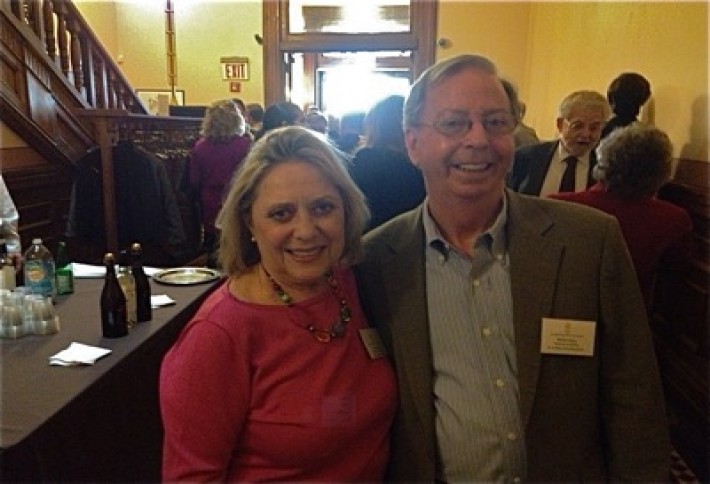 A sign of how far Brooklyn has come: Halstead Properties William Ross (here withIngram & Hebron Realty's Paula Ingram)says the Brooklyn Historical Society once was known as the Long Island Historical Society. Founded in 1863 and located at Pierrepont and Clinton Streets in Brooklyn Heights, it switched names in 1985.
Islanders commentators claimed fans last night were accelerating the need for a new roof at Nassau Coliseum. How far will the Islanders go? Email amanda.metcalf@bisnow.com.