News
Multifamily Monday: LIC Too Hot To Ignore
The 7 train is about to see a lot more skinny jeans. Those priced out of Williamsburg are joining those priced out of Manhattan in NYC's "next best place." That would be Long Island City.
We're excited to be throwing aFuture of Long Island Cityevent May 2 at Water's Edge, so we thought we'd see why this area has people stoked.A-listers like Related are playing there, andRockrose prez Justin Elghanayan (whom we snapped with father and Rockrose founder Henry Elghanayan) tells us LIC has a little bit of Downtown in it (transportation--via the E, M, G, N, Q, 7, and water taxi) and a little bit of Chelsea (culture--PS1, 5 Pointz, SculptureCenter, Noguchi). "Transportation is the gasoline for the apartment rental process," Justin says, and culture brings the grittiness that makes a place fun to live in.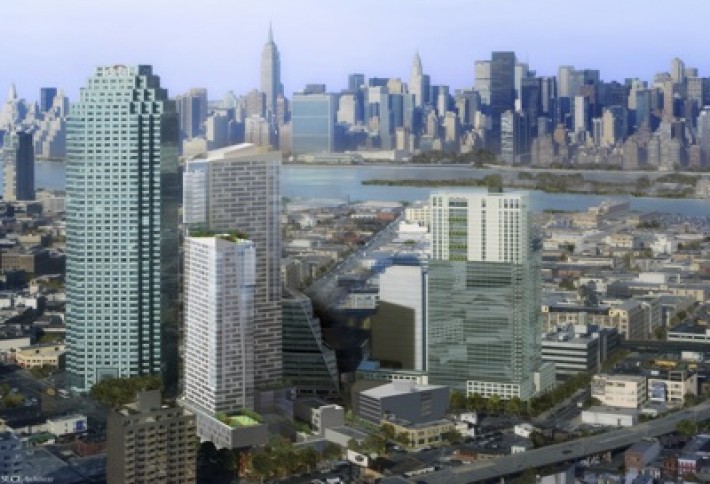 Rockrose's rendering of how LIC's Court Square-- the submarket's Downtown, if you will--will look someday. (It looks real. We guess the special effects guy from Oblivion must have nothing to do now that the film is out.)That's where Rockrose's 709-unit Linc LIC is rising. Justin tells us finishing touches are in the works and Rockrose will start leasing this summer. Across the street, the firm is about to start demo at 43-25 Hunter St (20% affordable) to make room for a 975-apartment building, and in December he bought an old Eagle Electronics warehouse, which will be replaced with 700 to 750 units. In that same area, the acclaimed M. Wells Steakhouse is planning its comeback and building out a Rockrose-owned old garage. Next door, Rockrose someday will build 100 condos.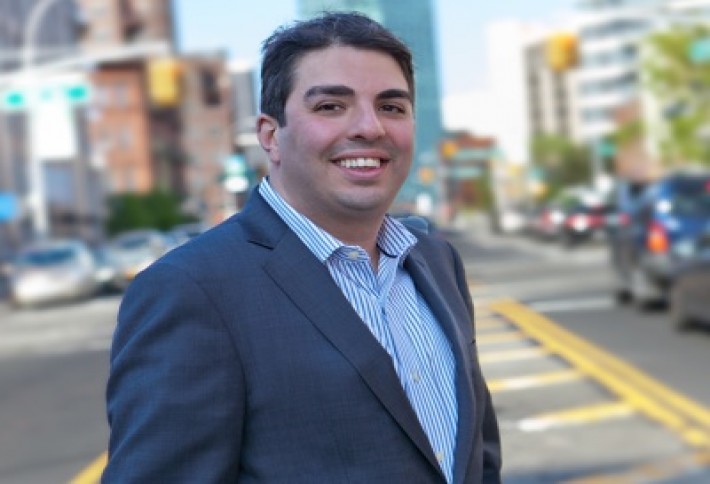 We called up another of our Future of Long Island City speakers, the broker who was in LIC before it was cool, Eric Benaim. On his second (very successful) day of marketing condos in the Arris Lofts (another former Eagle building) in '06, he bought one himself. Then he launched Modern Spaces to fill the LIC broker vacuum. He tells us LIC is attracting Astorians ready to spend more and those who can't or won't pay Manhattan and Billyburg prices. Williamsburg condo prices average $1,000/SF compared with LIC's $840 (though some LIC units have sold at $1,050), Eric tells us. On the rental side, LIC's Queens Plaza rents average the mid $40s/SF, Court Square high $40s, and the waterfront high $50s. Williamsburg is as high as $70/SF.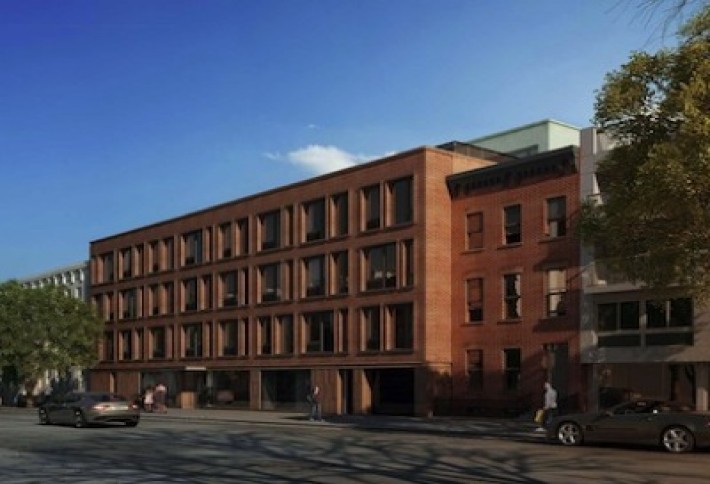 Eric launched condo sales at Shuster Development's 27-unit Five27 (above) a week ago and has sold almost half. NY Lions Group's 20-unit Bindery launched under two weeks ago, and Eric has sold five. And NY Lions and Emmy Homes' 48-unit Vista jumped from 50% sold to 65% in the past week. He's got one unit left at Hudson Equities and Jim Plotkin's 76-unit Murano and four at TF Cornerstone's The View.